I'm new to this and the home decorating forums and have been finding so much help here. I'm faced with the challenge of completely decorating our entire house, now that we are nearing the end of a major addition and whole house renovation.
I'm finding that I know zippo about furniture. I'll be spending a lot of time just reading up on everything so I ask as few silly questions as possible. But I guess I'm just trying to put myself in the right frame of mind so I know what to expect when it comes time to actually make some purchases. I've been having a bit of a bracing reality check on how much quality furniture actually costs. I realize that, like everything, you can probably pay just as much as you want or are able and there will be a category happy to collect your money. I guess I'm just trying to figure out where a good starting point is, dollar wise, for quality furnishings.
For instance, I will be looking for a sectional for our new family room. I've had the experience of buying a sofa that started sagging in the middle, etc., so I'd like to avoid all that from the start. My good friend bought a fabulous custom sectional from ABC Carpet & Home in NYC. I was very interested until she told me it cost $17k! It is probably worth every penny, but I flat out can't afford that. Not even half that. But now I'm worried that anything that I might have considered buying before will be sub-par. Not from a snooty standpoint, but just from a quality standpoint. Her sectional feels so lush, rock solid and has incredible support -- it feels like it might last 100 years!
Do "normal people" spend this kind of money for furniture? I'll admit, I don't think I've ever spent more than about $2500 on a piece of furniture. We've bought some furniture from Domain, which is about as high end as we've gotten. We're not exactly bumpkins -- we live in northern NJ, DH is a lawyer in NYC, we have nice things -- but I just don't know if I can bring myself to spend this kind of money on furniture. Part of it is that we have two kids, one of whom has ADHD and is prone to making his little marks on furniture. I have to be realistic and accept that $15k furniture is just not in our future and would be unwise for our lifestyle.
Does that mean quality furniture is not an option for us? Does it exist in an under $3-5k (and preferably less) category? Or am I relagated to veneer furniture from Pottery Barn (which I happen to like the looks of, but veneer furniture has less of a chance of standing up to my son than solid wood!) Will a sectional that costs under $4k be a mistake?
I'm just hoping to find that there are quality options available without having to sell my firstborn.
Sours: https://www.houzz.com/discussions/2378312/i-need-a-reality-check-on-the-cost-of-quality-furniture
ABC Carpet & Home is scrambling to stave off bankruptcy: sources
Swanky furniture retailer ABC Carpet & Home is scrambling to stave off bankruptcy in the wake of the pandemic, The Post has learned.
The year-old outlet known for its luxurious stash of home goods, from $ velvet throw pillows to $12, silk-and-wool rugs recently retained an investment bank and a top restructuring lawyer to help it stay afloat, according to sources.
The company is "exploring whether bankruptcy makes sense," said a source with knowledge of the situation, adding that fourth-generation owner Paulette Cole has personally poured millions of dollars into the business to keep it going during the pandemic.
Despite the cash infusions, the stores inventory has been slashed, the source said. ABC is likewise locked in a dispute with its landlord over $1 million in rent that threatens the lease at its flagship store in Manhattans Flatiron District, the company confirmed to The Post.
The home furnishings destination dubbed New Yorks most magical home store by House Beautiful magazine in retained investment firm B. Riley Financial earlier this year to help it explore strategic options and secure financing, sources said.
B. Riley has helped ABC find some cash, according to the source with knowledge of the situation. But apparently its not enough, as the retailer more recently tapped Oscar Pinkas, head of Greenberg Traurig's restructuring practice, sources said.
If ABC cant secure more funds and renegotiate its debts with vendors and landlords, it may be forced to file for Chapter 11 and possibly liquidate its business, the source added.
An ABC spokesperson confirmed the retailer has retained B. Riley and Greenberg Traurig "to handle strategic legal and financial matters concerning the past year's many challenges. The spokesperson didnt address whether its exploring bankruptcy.
Known for its brightly colored furnishings and exotic collection of rugs from India, Morocco and China, ABC was hit hard by the pandemic, which forced it to shutter its flagship store and an outlet store in Brooklyn in March
ABC reopened its four-floor flagship store at E. 19th St. last year but to a city devoid of many of the well-heeled customers and tourists who used to frequent its halls, which have been likened to a luxury bazaar thanks to its clutter of items stacked high and even dangling from the ceiling.
Making matters worse, ABCs business relies on in-person shopping. Despite its lofty prices, the companys Web site is primitive compared with cheaper rivals, with limited capability to zoom in on fabrics, for example.
"They don't have the kind of merchandise that lends itself to online sales," said a source close to the company. "Who wants to buy a $10, rug without seeing it first?"
In an October interview with the New York Times, owner Cole and ABC Home & Carpet CEO Aaron Rose admitted the retailer was behind in "digital marketing" and would be "gearing up" in that area.
Cole, the great-granddaughter of Lower East Side carpet peddler Sam Weinrib, has been shrinking the retailer for several years. In , she closed its three-decade old carpet store across the street from its flagship. And in , Cole shuttered ABCs vast Bronx Warehouse outlet.
In , Cole told The Post, Weve been consciously right-sizing the business and being responsive to New York real estate and the online phenomenon. We invested in our online strategy, but we are looking to invest further in that.
When Cole closed the carpet store on Broadway, she also inked a deal to sell four of ABCs six floors at to a real estate firm for $ million. At the same time, she established an LLC called AMMA, which became "a sub-landlord for a portion of the store," according to the ABC spokesperson.
In July, AMMA filed for bankruptcy protection, listing Cole as its principal, court filings show. Now AMMA and the buildings owner, Columbia Property Trust, are locked in a dispute that could result in ABC losing its flagship lease.
"We are closely monitoring the dispute between AMMA and its landlord as the outcome could impact our lease," the ABC spokesperson told The Post in a statement.
AMMA has not been able to pay what it owes to the landlord, according to a Wednesday court filing. The landlord of the flagship building is ramping up pressure on the retailer as well, according to court filings.
The landlord is ready to evict ABC, maybe because it wants to convert the whole building to condos, said distressed-debt expert Adam Stein-Sapir.
ABC may have retained B. Riley, Stein-Sapir added, to find a buyer for the business or solicit new investors. The investment bank could also take a stake in the storied retailer.
If ABC is unable to secure more financing, it also has Greenberg Traurig on hand, Stein-Sapir said, which has a well-known bankruptcy practice.
Sours: https://nypost.com//08/08/abc-carpet-home-is-scrambling-to-stave-off-bankruptcy-sources/
Group of strangers bond over reply-all email informing them about their delayed couches
A group of strangers have become bonded after they were all copied in on an email chain about their couch orders.
In November, Jeff DeMars, a Brooklyn resident, ordered a couch from furniture company ABC Carpet & Home, only to receive an email in March alerting him that his order would be delayed until May.
However, as the year-old program coordinator told The Wall Street Journal, he was not alone in receiving the notice, as he was copied into an email that was also sent to other people.
According to DeMars, people began responding to the email chain, which he said he realised immediately was a mistake on the part of the company, at first asking about order refunds and other questions related to the furniture store.
The situation became interesting, however, when one woman in the email chain, Zoe Weiner, 29, responded mentioning that she was single and looking for a Jewish man. 
Read more:
"That's when things got really interesting," DeMars said.
The reply prompted various responses from other email recipients, who then began to ponder possible men to set Weiner up with, while others wondered whether they would be able to get her engaged before all of their furniture deliveries arrived, according to the outlet.
The chain email also touched on other subjects, including pets, the loss of a cat named Spanky, and the use of the furniture store's fabric swatches as drink coasters, with some of the amused recipients sharing screenshots of the emails to social media.
The group also discussed the possibility of one day meeting up, with some joking that the time for a get together would be Weiner's wedding.
As for the company's response to the error, ABC Carpet & Home sent all of the recipients an email the following day apologising for the situation, while also acknowledging that they had read all of the emails.
"Mistakes are a part of being human – it's what you do with them that matters," said the note, with the Wall Street Journal adding: "ABC thanked customers for turning the mistake around for the greater good. In a post-script, the company added it was sorry to hear about Spanky the cat and that it was rooting for Zoe."
In regards to Weiner's attempts to find a partner, she told the outlet that she now has two upcoming dates, thanks to the email chain.
"I am far more normal than soliciting setups from complete strangers might imply," she said. "Pandemic times are tough for a single lady in this city."
On Twitter, the story of the strangers coming together to commiserate and chat amid the ongoing pandemic has been met with amused and supportive comments, with many readers applauding the sweet story.
"I'm obsessed with this story," one person tweeted, while another said: "I'm a sucker for a good reply all story. This is the best I've seen yet."
"Talk about building community," someone else wrote.
Sours: https://www.independent.co.uk/life-style/email-reply-all-couch-abc-home-and-kitchen-bhtml
[일상로그] #54 뉴욕 VLOG - 아스티에 드 빌라트, ABC Carpet \u0026 home
Will a Post-Bankruptcy ABC Carpet & Home Still Be Over-the-Top Maximalist?
Photo: Alys Tomlinson/Shutterstock
You have to hope that ABC Carpet & Home, which declared Chapter 11 bankruptcy last week at the age of , can get through the process without ceasing to be itself. Historically, that has been difficult for retailers that depend on being unique, over-the-top, and dependent on a founder or operator's eccentric energy. Barneys, after it slipped from the grasp of the Pressman family, stayed chic but lost its overwhelming edge of fabulousness; one sensed a corporate hand gently pulling back the reins, and shopping there correspondingly became a little less of an extreme experience. ABC is reportedly looking to work with partners to avoid a similar end, and God go with them. In two years, New York has lost Barneys, Century 21, Lord & Taylor. The eternal Brooks Brothers store on Madison Avenue stands empty, ominously, after that company's own bankruptcy. The Strand Book Store made it through, barely. This one would feel like a particularly loud wet thud.
The great distinction of ABC Carpet & Home, I always thought, has been that it is such a good store for looking. I don't mean browsing — though it certainly is good for that — or people-watching, though it was a place where you can routinely see astonishing-looking couples of great affluence, and occasionally an actual supermodel. It's more the degree to which looking there was a created activity, built up like impasto on a canvas, thoroughly enveloping you, especially on the main floor. It trains your eye, possibly without your mind's even knowing that it was happening. For you (okay, for me), a person raised in an environment where the most tasteful consumer goods tended toward modernist and sleek, a visit to ABC was one wallop to the retinas after another. My wife once pointed out that you can barely figure out whether there's a place to pay for anything. The first time I wandered in, I was intimidated: This place seemed like the product of a madman. I remember thinking, What is all this? 
Well, what it all is — or was, if the worst comes to pass — is the performance of great retailing. The store's signature is its luxury-goods-from-every-corner-of-the-world selection, and it's arrayed in so many layers upon layers that your overwhelmed gaze never quite knows where to touch down. Kilims underlay altars from Thailand alongside opalescent glass and incense burners and mid-century Czech light fixtures and tables extracted from ancient French farmhouses and on and on and on. It's the kind of furniture store where you would not be surprised to encounter a gong.
The implicit message of the place is that the Weinrib-Cole family (ABC's multigenerational owner-operators) and their staff have shopped the world, brought home this maximalist array, and presented it as an amusement park for your eye, your wallet, and your house. Literally no detail is too small: I remember at one point they had hundreds of tiny low-wattage light bulbs hanging from the (I'm guessing) foot ceiling on twisty, extra-thin foot cords, so that each one illuminated a display down at your sternum level, intimately. You experienced a certain pure glee in that presentation, expressed by the designers of the space — my long-ago colleague Linda Hall did a splendid job getting them down on paper in — and subsequently absorbed by their customers.
It's a commonplace to say that ABC is really expensive, and that you shop there but rarely buy. In truth, the assortment of absurdly priced coasters and similar baubles is somewhat of a mirage, because once you get upstairs to the somewhat more conventionally displayed furniture or linens, there is actually quite a lot of medium-affordable stuff. My own sofa came from there, and it cost about the same as it might have at a mass-market retailer like Crate & Barrel. It's next to an armchair that I waited out, lurking for literally two years, until it was finally marked down far enough. Both are now two decades old, a little patinated but still not bad looking. (I wrote this post from the chair, in fact.)
That dichotomy, between the outrageously luxe and the surprisingly achievable, has been especially, profoundly visible across the street from the flagship, in the carpet store, where the stacked-up rugs in the basement really cannot not be outdone: The experience there hits some of the notes of the old Orchard Street bargain houses, with taste that was utterly elevated. You are, or were, more likely after a trip there to end up with a Turkish wool-and-silk blend on your floor than with a swath of Dupont Antron II (although you could order the latter there, too).
The thing about the looking experience, even more than physical browsing, is that it does not much translate to online shopping. The store has an e-commerce site, but it shows a limited selection and conveys none of the over-the-top quality of the retail floors. And online, we shop by keywords and by categories, looking for things we already want rather than being taken by surprise. You're never going to encounter a gong unless you go looking for one. It is possible that we have mostly been reconditioned to replace What is all this? with the much more straightforward question Where do I find this? But I hope that I am wrong, and that whoever scoops up the remaining assets of ABC doesn't hollow it out and slap its name onto a line of $49 olefin rugs sold on Overstock.com. Fingers crossed that it remains a place where you can't stop looking.
After Bankruptcy, Will ABC Carpet & Home Stay Over-the-Top?Sours: https://www.curbed.com//09/after-bankruptcy-will-abc-carpet-and-home-stay-over-the-top.html
Home abc sofa and carpet
Zoë Weiner, an editor at a wellness Web site, received an e-mail last week from ABC Carpet & Home, the high-end furniture store near Union Square. "It's never easy to deliver an update like this," it began, "but we are experiencing production and delivery delays." It would be about six weeks before she received the sofa that she'd ordered during a Black Friday sale last year—a sectional from ABC's Cobble Hill line, custom-upholstered in a deep-pink velvet called Vance Blossom.
When, months ago, as Weiner was moving into a new studio in Greenwich Village, the original February delivery date was pushed up to May, she "had a bit of a meltdown," she recounted over FaceTime. "I decorated this whole apartment around this very statement-making, coral-colored, massive couch." This time, she was unfazed. Of greater consequence was the e-mail itself—an apologetic note signed by ABC's C.E.O., Aaron Rose—on which two hundred and three other couch-expectant recipients were cc'd instead of bcc'd.
The reply-all avalanche began immediately. Frustration crescendoed into outrage: "So what's the current ETD?," followed by "I ordered in October! Paid in full. This is just ridiculous." Then, a turning point: "Oh come on," a woman named Funda Rozan replied. "Like you've never had a bad day at work because you're exhausted, covid-weary, and stuck with the song 'never eat soggy waffles' in your head. Now at least we have a little (but mighty) community of people during this unprecedented shortage of artisanally manufactured goods."
Weiner seized the moment. "I'd personally like to make the most out of this bonkers thread and throw it out there that I'm a year-old single woman in NYC looking for a Jewish man." The floodgates opened. "You go Zoe shoot your shot!!" a woman named Tanesha Smith-Wattley responded. "This is legitimately funny and I am grateful for all of you, my new family of complete strangers," Matt Freeman chimed in. Gus Goldsack: "Looking forward to meeting you all at Zoe's wedding!" Moe Phillips: "I'd invite you all over but I don't have a couch."
Anger had been supplanted by lighthearted commiseration. "This is sooo amazing we should either unionize or form a cult!" Roberta Garza suggested. "Guess nobody's hiding their afikomen in their ABC couch this year," Caren Reuven wrote. "I've been sitting on a broken couch for 3 years," Deirdre Curry admitted. "Finally caved and bought the Hannah in peacock . . . Instant regret once purchased. Think I have couch commitment issues."
Discussions of how to wangle free shipping or discounts dovetailed with a proposition that the group start a fund-raiser for a family in need—a worthy use for money saved. Moments later, a GoFundMe page titled "Serendipitous ABCCers" went live.
Photos were exchanged: of fabric swatches being used as coasters, and of a cargo vessel blocking the Suez Canal ("Maybe our stuff is here"). Jane Rosenbaum, an interior designer who'd ordered a sofa for clients, felt guilty. She'd told them to throw out their old love seat: "I now wear the Vance Blossom fabric swatch as my scarlet letter."
Other singles expressed interest in being fixed up: "Holler if you find any good ones that are more in the age range." ("I wonder if ABC does Chuppahs," Almond Zigmund, an artist in East Hampton, said.) A yoga teacher named Tara Glazier wrote, "After a year inside with my family . . . I wish i was single."A former student on the chain said hi.
Theirs was not the only reunion. " people and the world is getting smaller," Henry Lee wrote. "I have just reconnected with my friend Melissa here. Now I don't have to go to Zoe's wedding solo." Lee ordered a new couch after his ex got their Muuto sofa when they split. Referring to the pandemic, he said, by phone, "When I saw the e-mails, I thought, We're in that struggle together. The couch is minor."
This was not the first time a community had sprung up around couch-related problems. In , a writer named Anna Hezel bought a West Elm model called the Peggy (à la the "Mad Men" character), which began to fall apart almost immediately. An article she wrote for the Awl went viral, legions of dissatisfied Peggy owners banded together, and the company offered refunds. In this case, the villain is less obvious. By phone, Rozan, a third-grade teacher and a parent of two, said that she felt empathy for Rose. "You know, what's going on in his life?" she said. "Maybe he has kids on his back, climbing all over him."
Rose, who joined ABC two years ago, does have children, whose remote schooling he's been helping with—sometimes on the couch, a Cobble Hill in gray velvet. Although the mass e-mails hadn't come to his in-box, his team had kept him abreast. Citing the appeal of ABC's "sense of community," he said, "This is a great example of the loyal customers that we've had over time," although he regretted being "the catalyst for it." He took responsibility for the delays, explaining that supply chains worldwide have been disrupted by COVID, and that disastrous weather in Texas and Louisiana, where chemicals used to make furniture foam are manufactured, has affected production.
ABC matched the donations raised by GoFundMe, bringing the total to more than three thousand dollars. Three days after the initial e-mail, Weiner was reaping her own benefits. "I have two dates," she reported, "and have been offered a wedding planner, an Airbnb vacation home upstate, and a place to stay in Morocco on our honeymoon—all from the thread community." ♦
Sours: https://www.newyorker.com/magazine//04/05/dude-wheres-my-couch
Universal - Special Order Upholstery - A Tour of our Conover Facility
ABC CARPET AND HOME
You May Also Like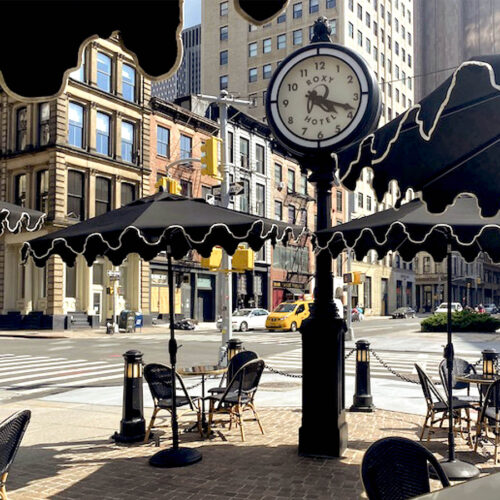 Sours: https://www.grandlife.com/neighborhood-guide/abc-carpet-home/
Similar news:
A second man entered the room, wearing the same loincloth, the same height and about the same build. The first bull threw off his loincloth, took a silicone ring and put it on a slightly raised big penis, after which he came up and stood. To the left of Alena, the second bull stood on the right with his arms crossed over his chest. The speaker spoke in the doctor's voice.
932
933
934
935
936