NRF Member Spotlight: Northern Tool + Equipment
Many home improvement retailers saw an increase in sales as consumers started to build fire pits, rethink home offices or start any number of projects to fill their quarantine days. Northern Tool + Equipment quickly worked to provide consumers with a variety of new products to support the DIY boom.
The Minnesota-based business quickly launched a collection of cleaning and disinfecting products to help its fellow retailers and businesses stay safe. In this historical year, they are also celebrating their 40th anniversary while transitioning to a new CEO. We connected with Nathan Miller, vice president of customer experience at Northern Tool + Equipment, to learn how the company developed partnerships to support new product categories to meet consumer needs.
Small Businesses
Learn more about other small businesses and their stories here.
How has the transition to a new CEO helped propel new innovations and support consumers' needs through the pandemic?
Northern Tool + Equipment has always had a deep history serving the hard-working trade professionals and the serious DIY'ers, and much of that has been driven through our innovation over the years. Our company started with our founder building a better, more powerful log splitter in his garage. From there we've continued to grow and manufacture products including generators, pressure washers, air compressors and sprayers that are available in 120 stores across the country and online.
Our new CEO, Suresh Krishna, started at the onset of the pandemic last year and his leadership has continued our legacy of innovation by quickly bringing a vast collection of cleaning and disinfecting gear online to help businesses keep their spaces safe and clean. This new emphasis on this category of products has emphasized Northern Tool's innovation DNA.
As an example, one of the key cleaning products we launched was the NorthStar Ultra-Fine Mist Disinfecting Sprayer, which was quickly and effectively developed by our team of engineers leveraging key components from existing NorthStar products. Through this effort, Northern Tool delivered a wide variety of needed cleaning and sanitizing products to businesses at the peak of the pandemic.
We have seen many changes in consumer behavior from the start of the pandemic, such as curbside pickup and increased use of ecommerce, as well as brands building new partnerships. How has the company leaned into these changes?
The pandemic has brought unique challenges, and like many retailers, we adjusted quickly and have brought on new ways to continue to focus on our customer-centric promise and build upon our existing customer partnerships to maintain our touchpoints and service.
At the onset of the pandemic, we like other retailers quickly launched curbside pickup and put a focus on customer and employee safety while operating as an essential business. We also put a focus on our parts, service and repair departments across our stores to support customers with maintenance expertise to ensure their small engine equipment was running right. This meant taking the appropriate measures to ensure safe consultations with customers at equipment drop-off and pickup. Our customers rely on their equipment for tough jobs, and so it was critical to keep this service intact to help our customers.
The huge boom in DIY and home projects during the pandemic, plus people exploring new hobbies or crafts, brought about another example of our adaptability. With this backdrop, we expanded our partnership with key brands like Milwaukee and Stihl, and forged a new partnership with a fellow Minnesota-based and family-run brand, Rockler Woodworking and Hardware. This connection has given us more than 300 Rockler woodworking products in select stores and online to introduce Northern Tool as a resource for the growing woodworking community, which naturally overlaps with our core customer.
Congratulations on Northern Tool celebrating its 40th anniversary and the successful opening of its 120th store. With these huge milestones, how does the organization hope to evolve?
Hitting big milestones as a company is always something to celebrate — especially with our customers, and of course our team, and we look forward to marking our 40th anniversary this year. It's a time to recognize where our company has come from and how it has grown across 20-plus states. It's also a great opportunity for us to look forward and chart the course for the next 40 years.
Specifically, we are looking forward to extending our retail footprint, with new stores planned in the Midwest, in Atlanta and Augusta, Georgia, and in Texas through new stores in Amarillo, Austin and Waco in the coming year. We will also continue a heavy focus on product innovation and excellence with a new line of NorthStar pressure washers engineered in our Faribault, Minn., facility rolling out in all stores and on NorthernTool.com.
We also are aiming to further position our focus to empower young people to pursue a career in the trades. We've had success working with high schools across the country, providing scholarships, tools and hands-on training. We are looking forward to firing up that initiative even more.
member spotlight
Sours: https://nrf.com/blog/nrf-member-spotlight-northern-tool-equipment
About Us
If you love what you do, it's not really work.
- Don Kotula, Founder
True Northern
Since founder Don Kotula opened his garage door to the world in 1980, Northern Tool + Equipment has stayed true to a vision that has guided the company ever since — building lasting relationships by providing the right solution for our customers. Today, Northern Tool + Equipment has grown into a billion-dollar company that provides over 70,000 carefully chosen tools via catalogs, website and retail stores. We seek talented people who wish to share their initiative, ideas and expertise; we develop and support our teams and we put them in a position to succeed. We know our customer, we provide value and we act with integrity. We are True Northern.
Large Enough to Matter, Small Enough That You Can Make a Difference
Can a family business be a major player? Taken together, Northern Tool + Equipment's operations generate over $1 billion in sales each year. Within our industry, Northern is a recognized leader. At the same time, Northern Tool + Equipment is a family business in the ways that matter. Senior management is just down the hall or up the stairs from everyone in our headquarters building. Don Kotula isn't an oil painting in the lobby — he's walking the hallways and offering ideas (and wisdom) to the team.
We Build Lasting Relationships
At Northern Tool, we're far more interested in building relationships than we are with simply making transactions. Our customer base is exceptionally loyal, because customers know that we will give them the right solution. Our employees are loyal, too – because we strive for low employee turnover, we regularly celebrate work anniversaries at Northern. Every year, team members earn recognition for 5, 10, 15, 20, 25, even 30 years of service.
Read More
Continuing Growth
From the beginning, Northern Tool + Equipment has been on a continuous pattern of growth. By staying true to our Core Values, Northern has been able to maintain success in its operations and thrive in good times and periods of uncertainty.
An Industry Leader
Northern is an industry leader. We listen to the customer and respond. We offer top-quality tools and expert advice to our customers.
A Commitment to Innovation
We have a manufacturing facility where we design, test and build world-class tools. Our merchants travel the world to find superior products.
Work/Life Balance
As a family-owned business, we don't just talk about work/life balance at Northern Tool + Equipment. We have respect for personal lives; wherever possible, we strive for flexibility in work schedules and we maintain a relaxed, professional atmosphere. By treating our employees with respect and understanding, we are able to maintain a cohesive team.
I think a lot of companies ignore the discussion of values in the work place. Northern not only embraces values, but clearly defines them and provides a process for recognizing them in our employees every day.
- E-Commerce Team Member
Careers
Corporate - World Headquarters (WHQ)
Burnsville, MN
Many core activities take place at our corporate headquarters in Burnsville, Minnesota. Among the departments located here are: Advertising, Real Estate/Facilities, Accounting/Finance, IT, Marketing, Operations, Business Development/Compliance, Merchandising, Retail, and Human Resources/Learning + Development. Team members at WHQ hold positions from entry level through senior management.
See All Open Corporate Jobs
Retail Locations
120+ Locations In 22 States
While Northern Tool + Equipment began as a nationwide mail order business, our retail stores are an integral part of our business. We operate stores in multiple states and we are expanding into new markets at a steady rate. We have a particularly strong presence in the Southeast, the Midwest and Texas. We offer part time and full time positions in sales, product placement and cashiers. Management level opportunities include Assistant Store Manager and Store Manager positions.
See All Open Retail Jobs
Northern Tool + Equipment Manufacturing
Fairbault, MN
Our state-of-the-art facility in Faribault, MN is a key part of our success. We design, build and ship NorthStar and Powerhorse products, including high-quality generators, pressure washers, water pumps, air compressors, log splitters and more. By building these items ourselves, we provide our customers with premium tools at direct-from-the-manufacturer prices. We have opportunities in assembly, machine operating and welding, along with positions in engineering, customer care, purchasing and more.
See All Open Manufacturing Jobs
Customer Contact Centers
Remote
Our Customer Service and Sales Departments operate 100% remote. All positions are staffed At Home. Some regional restrictions do apply.
Available opportunities include careers in Customer Service, Inside Sales, Account Management, Operations, as well as management positions.
See All Open Customer Contact Jobs
NTE India
Hyderabad , India
At Northern, we are committed to investing in every domain to deliver an outstanding omnichannel customer experience for our customers. The need for expansion across the world is essential, and we're at the forefront of that change. It has become more critical than ever to explore and innovate.
The hub in Hyderabad, India provides significant support to our business with a wide-range of capabilities. NTE India is an extension of our headquarters and expands Northern's reach to find talent which supports our strategic growth plans. As we grow, we recognize having a global talent strategy is critical to the success of our business.
The team in India is accelerating innovation to provide our customers with compelling new products and solutions.
See all Open NTE India jobs
Distribution Centers
Savage, MN, Ft. Mill, SC and Arlington, TX
Our distribution centers support our businesses. Our largest facility is in Fort Mill, SC (near Charlotte). We opened a new distribution center in Arlington, TX in 2011 that is key to supporting our retail growth. We have career opportunities for fork lift drivers, receivers, pickers and supervisory personnel.
See All Open Distribution Jobs
Parts & Service / Small Engine Repair
120+ Locations In 22 States
Northern Tool & Equipment retail stores offer complete parts & repair services for outdoor power equipment. Our shop-within-a-store concept is staffed with factory-trained and certified technicians working on residential and commercial mowers, trimmers, generators, pressure washers and much more. A typical work day for the small engine mechanic may include: diagnostics, repairs, parts sales and orders, inventory management and warranty of private label and major manufactured brands. Northern offers full & part-time positions with opportunities to build a career with a nationally recognized retail team as a small engine mechanic or service representative .
See All Open Parts & Service / Small Engine Repair Jobs
Join Our Talent Network
Receive Alerts with New Job Opportunities
Not seeing any openings that match what you are looking for, or want to stay connected with Northern? Join our Talent Network to receive job alerts and relevant company updates and communication.
Since we are a company founded and built on providing solutions, we as employees have the platform to contribute ideas at any level of the company. It's easier to have your voice heard. It's great to be part of a culture that provides such a platform.
- Contact Center Team Member
Company Perks
Northern Tool + Equipment offers a comprehensive and competitive benefits package. Most benefits are offered to employees working 30 hours per week. Part-time employees may be eligible to enroll in the 401(k) plan. The following benefit plans are available to eligible employees:
THE FUN STUFF

FINANCIAL BENEFITS

HEALTH/WELLNESS
MAKE AN IMPACT

WORK / LIFE BALANCE

CAREER GROWTH
THE FUN STUFF
In the spirit of one of our favorite Core Values, Have Fun, we work hard but also play hard here!
Annual summer picnic
Team lunches
Ice cream socials
Holiday celebrations
Casual/Dress for Your Day
Interdepartmental team events and competitions – we love a little friendly competition
Service awards
Core Values recognition program
FINANCIAL BENEFITS
401k with company match
Flex spending account for medical and dependent care
Life Insurance (company paid and provides 1X annual salary in coverage)

Supplemental life Insurance available for employee, spouse, and children

Travel Assistance program - benefits available for emergency situations while traveling
Accident and Critical Care coverage
Tuition assistance
Employee Discount at all Northern Tool companies
Paid Time Off
Retail manager bonus plan
Commission plans
Annual Incentive Plan programs
HEALTH/WELLNESS
Comprehensive Medical, Dental and Vision Plans
100% coverage for in network preventive care
100% coverage for in network preventive medications
Disease prevention and management including weight loss support through Omada
Tobacco cessation support
Company sponsored fitness and wellness challenges
Employee Assistance Program (includes 24/7 support and up to 3 in person counseling sessions at no cost)
Accident and Critical care coverage
Short term disability
Long-term disability (company paid, provides up to 60% of monthly covered earnings)
Flex Spending Accounts for Medical and Dependent Care Expenses
Grand Rounds – health care advocate to support employees with accessing quality care
Learn to Live – mental health online support/resources for all employees and family members
MAKE AN IMPACT
Volunteer Time Off – paid time off to volunteer!
Charitable Matching Programs
Community Health Charities sponsor
Regular donations made to 360 Communities
Supporter of Juvenile Diabetes Research Foundation
Made in Minnesota, Nurturing Trade + Excellence Program
Regular donations to communities impacted by storm disasters
Member of Make Time to Vote organization
WORK / LIFE BALANCE
MN Top Workplaces recipient for 5 years in a row – recognized as a top scorer in work/life balance
Work/life balance continually scores at the top in engagement surveys
Remote work options
Generous PTO plan
Volunteer Time Off (VTO) – paid time off to volunteer
Paid Holidays
Paid Parental Leave
Caregiving support – all employees eligible for a company paid membership to Bright Horizons to support finding resources and receive discounts to meet care giving needs
Reasonable retail hours, no big box hours here!
Member of Make Time to Vote organization – paid time off to vote
CAREER GROWTH
Career growth and advancement
Regular 1-1s and coaching
Access to talent management technology to support individual career development and aspirations
Access to many Learning + Development offerings online and in person
Partnerships with many educational programs, organizations, and institutions
Internship and apprentice offerings
Stretch assignments and opportunity to try out new things!
Tuition assistance
Various leadership development programs for leaders at all stages in their management career
Hiring FAQs
How will I know if my information has been received?
Shortly after completing the application you will receive an email confirmation that we have received your information.
Do I have to fill out the application to be considered for a position, or can I mail my resume, email my resume or drop it off in person?
In order to be considered for any given role at Northern, you must complete the online application process.
Do I need to re-apply as new opportunities are posted?
Yes, you need to apply for all positions for which you'd like to be considered, even if it is a position you've applied for previously. Log into your account and select the new role for which you would like to apply. Your information will already be in our system, so you don't need to fill out the application in its entirety again, so it is a quick process. You will receive an email confirmation letting you know that your information was successfully re-submitted.
How can I check the status of my application?
If you have not heard from us after submitting your application, you can assume that we have reviewed your application and felt that we had other candidates whose experience and qualifications were better suited for the opportunity for which you applied. We apologize that we cannot reach out to every candidate to let them know the status of the application.
I do not see a job posted where I live, or I am interested in employment with Northern but there are no current openings that match my background. Can I be notified when a job in my location or field of interest comes available?
Yes. On our main careers page, please click the link to Join our Talent Network. Joining our Talent Network will enhance your job search and application process. Whether you choose to apply or just leave your information, we look forward to staying connected with you. By joining our network you will:
Receive alerts with new job opportunities that match your interests
Receive relevant communications and updates from our organization
Share job opportunities with family and friends through Social Media or email
What is Northern's hiring process?
Our recruitment team or Store Manager will review all resumes and/or applications that are submitted for a specific role. We will typically conduct a telephone interview with those candidates that are best suited for the position. If we feel the candidate meets the necessary requirements and core competencies for the role and our culture, the candidate will be referred on for an in-person interview with the Hiring Manager. Depending on the position, you could be invited back for follow-up interviews as well.
How much time should I allow to fill out the application?
The application takes about 5-10 minutes to complete. You may exit our online application system at any time, save your answers and return to finish and submit your application when you are ready to do so.
What should I do if I am experiencing technical problems with the online application?
We apologize if you are experiencing technical problems while using our Careers site. The internet browsers that that are supported by our Applicant Tracking System are Internet Explorer 9-11, Firefox, Chrome and Safari.
If after reading this FAQ section, you have not found a solution for the issue, please go to Jobvite Support for additional help. Please describe in detail the problem(s) you are experiencing.
I saw a position posted on a job board but it is not posted on your website. Is it still available?
Our Careers site has the most up-to-date information regarding openings at Northern Tool. Job boards do not always get updated immediately. If the position is not posted on our website, it is not available any longer.
Social
Follow Northern Tool and Equipment's career market on Twitter, Facebook, Linkedin and Glassdoor.
Sours: https://jobs.jobvite.com/northerntool/
Northern Tool + Equipment Careers and Employment
Work happiness
Scores based on about 184 responses to Indeed's survey on work happiness

60

Work Happiness Score

Average

Do people feel happy at work most of the time?

Do people feel they are achieving most of their goals at work?

Do people feel they have the time and location flexibility they need?
About the company
CEO

Suresh Krishna

Founded

1980

Company size

Revenue

Industry

Retail & Wholesale
Jobs
We were not able to detect your location. You can browse through all 487 jobs Northern Tool + Equipment has to offer
Full-time
Full Time Cashier
Grand Chute, WI
Part-time
Part Time Stocker ($13/Hr + Incentives)
Pompano Beach, FL
Part-time
Part Time Stocker
Knoxville, TN
Full-time
Senior Assistant Store Manager
Wichita, KS
Full-time
Sales Key Holder
Waco, TX
Part-time
Sales Representative
Asheville, NC
Full-time
Warehouse Stocker Lead - Full-Time
Madison, WI
Full-time
Retail Stocker/Warehouse (Full time) - Starting at $14.00 an hour
Rochester, MN
Full-time
Assistant Store Manager
Des Moines, IA
Full-time
Lead Web Developer
Burnsville, MN
Temporary, Part-time
Seasonal Cashier
Grand Prairie, TX
Temporary, Part-time
Seasonal Stocker
Grand Prairie, TX
Full-time
Work from Home! Experienced Customer Service Agent
Saint Peters, MO
Full-time
Senior Project Manager
Burnsville, MN
Full-time
Talent Acquistion Partner (Supply Chain, Logistics, Operations)
Fort Mill, SC
Full-time
Retail HR Business Partner
Remote
Part-time
Stocker - PT
Orlando, FL
Full-time
Sr. Manager, Budgeting & Financial Planning
Burnsville, MN
Full-time
Parts & Service Technician Full Time
Madison, WI
Part-time
PT Cashier
Pensacola, FL
See all available jobs
Salaries
Salary estimated from 1.7K employees, users, and past and present job advertisements on Indeed.
Explore more salaries
Benefits
Employees at Northern Tool + Equipment have reported receiving these benefits. They will vary by role and location.
Employee discount
Retirement plan
Health insurance
Paid time off
Dental insurance
Vision insurance
Life insurance
Disability insurance
Employee assistance program
401k matching
Learn more about benefits
Reviews
Team Leader in Faribault, MN
Productive, safe, good pay, managers on your side
Fun people, decent management, supervisors micro manage team leads to much and allow for long term employees get their way, even when it's not convenient for the team lead trying to run the line efficient.
Forklift Operator in Arlington, TX
Dont waste your time
Very bad company to work for, do not waste your time. A very high turnover rate in the managers and employees that been there for years will not help you very unsatisfied.I.would recommend nobody there.
Cashier in Merrillville, IN
I can only speak for my location, but I love it!
I love my job. I was hired as a cashier, but I wanted to learn and do more and they allowed me to do so. I cant stay in one spot for too long but with working here, they are very lax and chill, but still able to get work done. Easy interview process. Here they always make sure you get your two 15 min breaks and 30 min lunch. Customers are good for the most part. Incentives available for most positions if you get someone to apply for a credit card or sell any extended warranties. Management like every other place, workplace culture is phenomenal. At my location, most times there aren't really any customers so never really hectic.
Assembly Worker in Faribault, MN
The guys I worked with couldn't be better
This place is going down hill fast and completely Screwed me over they have zero appreciation for what you do for them , Office people would come down and tell you that your not doing good enough and to hurry up, The management is a complete joke, Your constantly standing around waiting for parts or rework to be done because welding or paint messed it up, There is no A/C so during the summer your sweating to death breathing in all these fumes and hot air you got fans but they don't do anything.
General Manager in Waukesha, WI
Productive challenging environment
Great business model, ability to run your store as your own business. Build and support a great team and you will have a good outcome l, wish I never left.
See all reviews
What would you say about your employer?
Help fellow job seekers by sharing your unique experience.
Write a review
Questions and answers
People have asked 56 questions about working at Northern Tool + Equipment. See the answers, explore popular topics and discover unique insights from Northern Tool + Equipment employees.
What tips or advice would you give to someone interviewing at Northern Tool + Equipment?
What are the hours like for a part timer?
What is the work environment and culture like at Northern Tool + Equipment?
The store I work in has a family like structure with the employees. We all work well together, but it does stay busy. Anyone coming to Northern should come ready to work. I work as full time sales, and I find it very rewarding.
See 10 answers
Does Northern Tool Drug test and if so what kind?
What type of drug test do they give for a product placement specialist at northern tool and equipment?
What tips or advice would you give to someone interviewing at Northern Tool + Equipment?
What is the interview process like at Northern Tool + Equipment?
Laid back. I felt very comfortable at least.
See 5 answers
How did you get your first interview at Northern Tool + Equipment?
What benefits does Northern Tool + Equipment offer?
What is covered by the health insurance at Northern Tool + Equipment?
Does Northern Tool + Equipment offer employees a 401k plan?
See all Q&A
Interview insights
Insights from 91 Indeed users who have interviewed with Northern Tool + Equipment within the last 5 years.
Favorable experience
Interview is easy
Process takes about a day or two
Interview Questions
What are your long term goals?
Basic customer service, what would you do type questions
Shared on August 31, 2018
Am I motivated? Can I lift up to 50 lbs? Can I handle a dynamic work environment?
Explore interviews
What's being discussed at Northern Tool + Equipment?
Select a topic to see what people are saying about different issues
Sours: https://www.indeed.com/cmp/Northern-Tool-+-Equipment
Touring Northern Tool and Equipment store
Not too long ago Toys R Us unfortunately closed its doors forever, and like many kids it was my toy store. The location at Soncy just basically stood empty until half of it became Amarillo's Boot Barn location. Well, with the signs up, the secret of the other half is getting to be hard to keep. Amarillo is getting it's first Northern Tool location offering a new kind of "toy" store for those who love getting their hands on tools
We all grow up, and while I'm a Toys R Us Kid forever, there's a part of me that just loves getting my hands on tools. Especially when the job needs to get done and looking at the website there is more than enough tools to satisfy any die hard tool guy.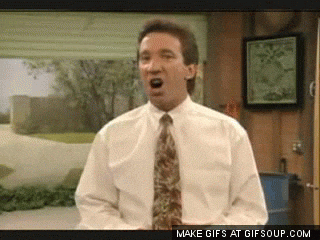 If you haven't been, think of every hardware department at Home Depot or Lowes but way bigger and wider variety of tools. While you can get most varieties of hand tools like screwdrivers and socket wrenches, light duty power tools and table equipment, Northern Tool expands on those options and offers items like hydraulic lifts, pressure washers, generators and much larger tools. Some of the brands they carry include DeWalt, Milwaukee, Husqvarna, Ingersoll Rand. I get excited hearing some of these names because it means I don't have to order out of town anymore or make trips to Albuquerque or Oklahoma City to get some of these bigger items and brands.
Look for their grand opening coming in early August and if I got it right, I'll bet there's a good sale coming. Time to start making that wish list!
Downtown Amarillo Over The Years
Downtown Amarillo has seen an incredible metamorphosis. Take a look at the photos below to see just how much it's changed--you won't believe the difference.
Say You're From Amarillo Without Saying You're From Amarillo
Amarillo is a pretty quirky place. We've got the Big Texan, the weird signs, and (obviously) the famed Cadillac Ranch. But more than that, there's a distinct culture of close-knit community, eccentrics, a thriving arts scene, and much more.
The point is, living in Amarillo is a unique experience. Because of that, it's really pretty easy to tell who's a native or a long-time resident. And I can prove it.
Here's a couple of ways you can say you're from Amarillo.....without saying you're from Amarillo.
Things We Would Put In Our Version of Cadillac Ranch
Sours: https://thebullamarillo.com/northern-tool-coming-to-amarillo/
Me northern tool near
Northern Tool Near Me. Texas Northern Tool Equipment Stores. Since 1981 Northern Tool Equipment stores have been bringing professional businesses contractors and do-it-yourselfers high quality tools and equipment to help tackle any job. This along with a complete line of emergency storm supplies makes the Merrillville Northern Tool Equipment retail store. Request A Quote. Available In-Store and Online Now. Locate Northern Tool Equipment retail stores in Alabama with helpful information including store address open hours driving directions more so you can find the portable generators pressure washers air compressors and power tools that will help you complete any do-it-yourself project. Locate Northern Tool Equipment retail stores in North Dakota with helpful information including store address open hours driving directions more so you can find the portable generators pressure washers air compressors and power tools that will help you complete any do-it-yourself project. Ad Free UK Delivery - Shop Amazing Value Products At ParkerBrand - Shop Now. Join Our Mailing List. Serving Your Area Sumter SC 29150.
Alabama Arkansas Florida GeorgiaIowa Illinois Kansas Louisiana Minnesota Mississippi Missouri Nebraska North Carolina North Dakota Oklahoma South Carolina South Dakota Tennessee Texas Virginia and Wisconsin. Contact Copyright 2021 LocationsNearMe All rights. About Us. Our stores are open. Refina Festool Tengtools Milwaukee Snickers. 1150 Clipper Rd Sumter SC 29154. See Store Hours Services Amarillo Now Open. Its All About Family. Open A Trade Account. Texas Northern Tool Equipment Stores.
419 N Pike E Sumter SC 29153.
Northern Tool Near Me. Refina Festool Tengtools Milwaukee Snickers. 2 Northern Tool Equipment. 215 Interstate 45 N Huntsville TX 77320. Open A Trade Account. 2715 11th St Huntsville TX 77340. We stock leading brands including. Northern Tool Stores Alabama. North Dakota Northern Tool Equipment Stores. 419 N Pike E Sumter SC 29153. Request A Quote.
Sours: http://m.cbs3duluth.com/cbs3/northern-tool-near-me.html
AMAZING New Deals! Amazon, Home Depot, Walmart, Northern Tool, Advance Auto, Woot! \u0026 Banggood!
Northern Tool + Equipment
Hardware Stores
Hours:
Tips
Hours
Business operations may be affected due to COVID-19. Please contact the business directly to verify hours.
Most Recent Comments
September 2021

I went to the service department to get a carburetor, hose filter, and gas tank for my pressure washer. Alex and Ty have been very knowledgeable and had every answer to any question I had. I look forward to keep my business here cause they keep my business going

August 2021

Walked in with a BUNCH of cash. Tried 3 employees and 1 cashier ... no one can write up a brand new trailer for me. I am on my way to the next store that is NOT northern.

August 2021

They are great eventhough they only had one tire. I was smart and bought 2 other tires plus the one on the rim. My fault that I didn't get there sooner. At least they were all on sale!
More Comments(76)
From Northern Tool + Equipment
Since 1981, Northern Tool + Equipment stores have been bringing professional businesses, contractors and do-it-yourselfers high quality tools and equipment to help tackle any job. We pride ourselves on providing the best customer service and product expertise for the tools and equipment you need for your toughest jobs.
You May Also Like
Sours: https://www.loc8nearme.com/georgia/marietta/northern-tool/2976691/
You will also like:
This debauchery lasted about five minutes and brought great moral pleasure to Sasha. Then Vasily thrust his fingers into Sasha's vagina and began to actively fist him, after which Sasha screamed and began to finish. Alexandra finished very abundantly, squirt splashes escaped from her right on Vasily and flowed onto the bed. For the first time I saw a squirt not on video.
82
83
84
85
86