With over 14,000 acres, Rana Creek Ranch is the largest landholding in California's Carmel Valley. Tremendous operational potential combined with endless recreational resources. Less than an hour to Pebble Beach.
14,138± Deeded Acres
$37,500,000
View Property Details
With a main home styled after the estancias of Argentina, this 720± acre ranch's amenities include a 19-stall barn, dressage riding arena, multiple homes, skeet range, Go-Kart track, fishing ponds, and a "pool pond."
View Property Details
With a main home styled after the estancias of Argentina, this 640± acre ranch's amenities include a 19-stall barn, dressage riding arena, multiple homes, skeet range, Go-Kart track, fishing ponds, and a "pool pond."
640± Deeded Acres
$9,950,000
View Property Details
This 25,000± acre ranch borders national forest and wilderness. A 7,380± SF spanish colonial home sits on an elevated plain with sweeping views. Mill Creek flows through for 15± miles. Wildlife abounds.
25,614± Deeded Acres
$29,500,000
View Property Details
Los Robles Ranch, with over 6,139± acres is a large, well-blocked cattle ranch in the picturesque Yokohl Valley on the west side of the Sierra Nevada Mountains.
6,140± Deeded Acres
$11,000,000
View Property Details
Just 27 miles east of Pebble Beach, this 6,375± acre cattle ranch offers a true ranching environment a short distance from the charming communities of Carmel Valley Village and Carmel-by-the-Sea. Extensive improvements include main residence, guest home, caretaker's house and barn.
6,375± Deeded Acres
$16,900,000
View Property Details
Land. That's where it all begins. Whether it's farmland or family retreats, cattle ranches or plantations, it's more than a home. It's more than an investment. It's a piece of you. Land is what shapes us. It's the mold that casts our heritage, our hopes, and our dreams. It's the conduit that connects generation after generation.
At Hall and Hall, our roots grow deep too. Since 1946, we've handed down a legacy of excellence in quality rural real estate. Our business began by cultivating long-term relationships built upon personal service and expert counsel. We continue to grow today, because we're client-focused and results-oriented.
And while it all starts with the land, it ends with you.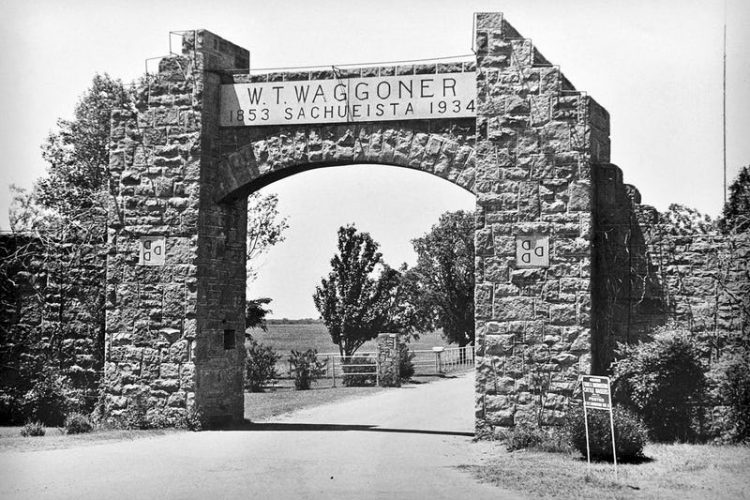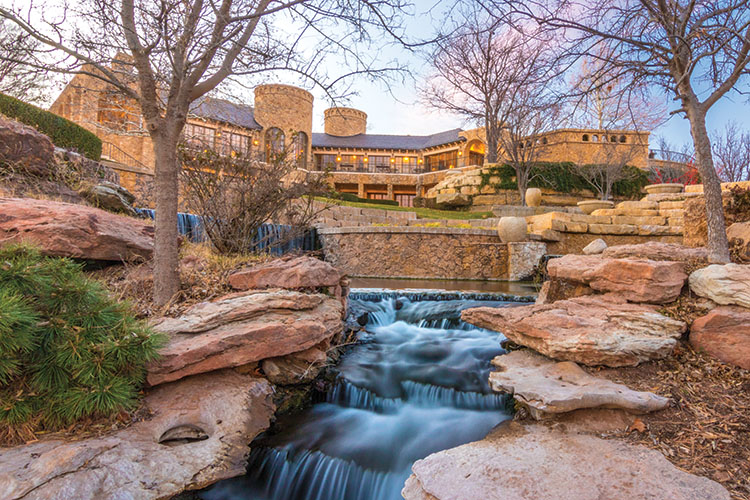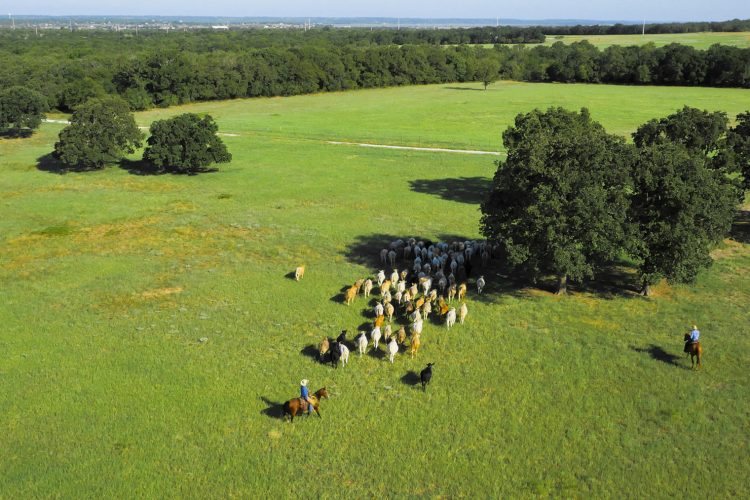 A "Dream Team" made the sale of Texas' fabled W.T. Waggoner Ranch a reality, with Joel Leadbetter of Hall and Hall representing Stan Kroenke.

W.T. Waggoner RanchDallas Morning News
Oil tycoon T. Boone Pickens puts his beloved Texas panhandle ranch on the market and it's listed for a massive $250 million.

Mesa Vista RanchFortune
"There is no other brokerage in the ranch real estate world of this size and scale…everyone on the Hall and Hall team operates at a very high level"

Hall and Hall PartnersLAND
Sours: https://hallhall.com/california/
Vacaville, CA (13)
Winters, CA (7)
Colusa, CA (4)
Oakley, CA (3)
Woodland, CA (2)
Napa, CA (2)
Davis, CA (1)
Nicolaus, CA (1)
Browns Valley, CA (1)
Placerville, CA (1)
Fairfield, CA (1)
Gilroy, CA (1)
Folsom, CA (1)
Marysville, CA (1)
Solano, CA (17)
Yolo, CA (7)
Colusa, CA (4)
Contra Costa, CA (3)
Yuba, CA (2)
Napa, CA (2)
Sutter, CA (1)
El Dorado, CA (1)
Santa Clara, CA (1)
Sacramento, CA (1)
Land
Residential Property
Commercial Property
---
Sours: https://www.greenfieldsre.com/results/specialty-properties/farms-for-sale
California Farms for Sale
Search Saved
Email Sent
FARMFLIP has $544.47 million of farms for sale in California with a median listing price of $249,000 or an average of $10,470 per acre. The total acreage of California farms for sale is 51,980 acres with an average listing size of 203 acres. San Diego County, San Bernardino County, Lassen County, Siskiyou County and Modoc County have the most farm for sale listings while mountain farms, waterfront farms, agriculture farms, recreational farms and hunting farms represent the most popular California farm types and uses.
Advertise Here
Featured Farm PRO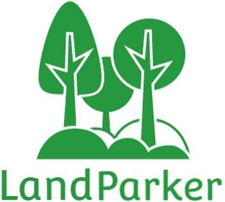 Scott Thomas : LandParker
LandParker was founded on the simple concept that land is the best investment available today and it should be available to everybody. We offer affordable monthly financing, with no additional interest or fees. You can payoff early and receive additional discounts as well. We love talking to our customers, so please don't hesitate to contact us with any questions about a particular property, or the land buying process.
×
Hunting in The Foothills of CA
1,674 Acres : Porterville : Tulare County : California : $100,000,000
View Farm
Showcase Farm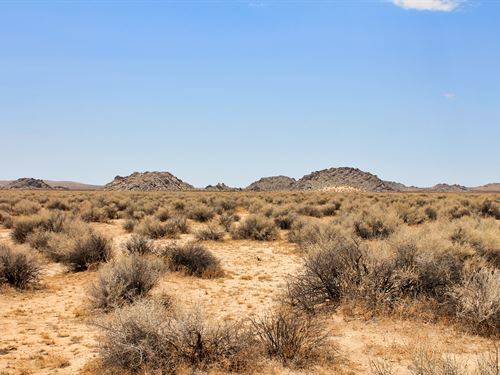 Two miles from the 2 billion dollar Mojave Solar Project. Energy Farm opportunity, Movie filming opportunity, or homestead - just 45 minutes NW of Barstow. Cash Only. Place your dream get-away cabin, house, RV, or or desert fantasy on this sprawling sunny oasis and watch comets streak through the...
Showcase40 Acres : $49,977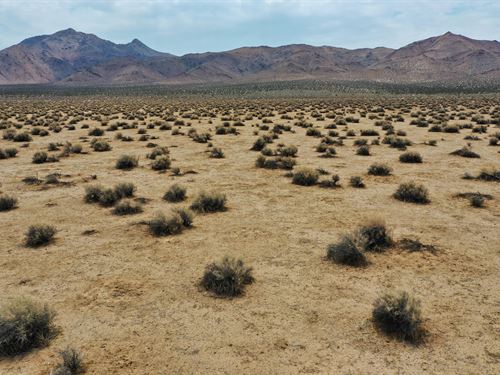 Real buried treasure on this beauty. Watch the video for more information if ye have the guts. Buyer of this pristine Mojave Desert land gets me treasure map with 5 sets of coordinates. Under one set lies a chest with secret codes. Ye who proves that they be the buyer and rattles off the codes gets...
Showcase20 Acres : $39,977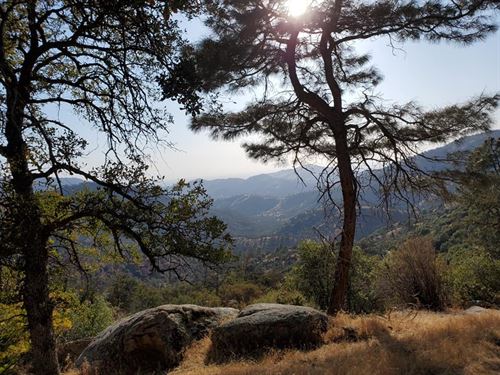 For Sale By Owner... Own 1674 acres of your own mountain complete with a flowing river year round. Don't be surprised if you pan the river and find small gold nuggets. How much fun can you have with your own compound? This unique property is an absolute must see. Currently used as grazing land....
Showcase1,674 Acres : $100,000,000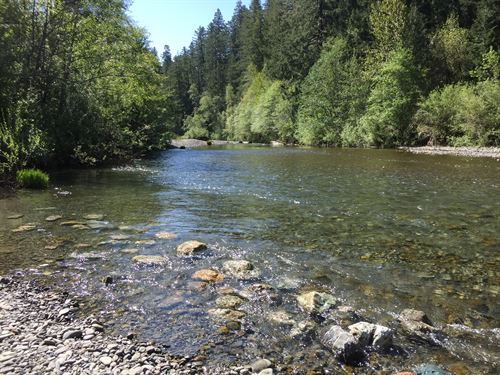 Want to head for the hills? We have 55 acres of prime northern California real estate to provide the perfect escape. You can build and create a homestead, camp and use the land for recreation, or grow. With 3 separate parcels equaling 55 acres, there is enough land to do it all. Location is...
55 Acres : $359,900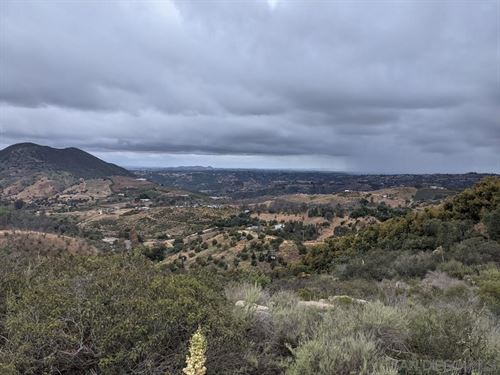 8.19 acres, with views from the mountains to the ocean. Nice pad already graded for home site, water meter on property, electricity to the property, easy drive to Escondido or Temecula for shopping, socializing and don't forget Nessy Burgers, close to golf courses, schools, churches, movies....
8.19 Acres : $294,977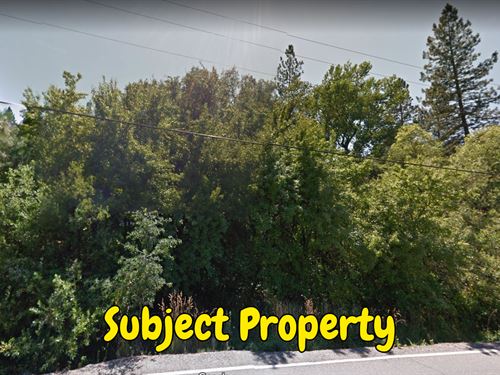 Huge Lot for Sale in Garden Valley. Worth $120,000 Selling Well Below Market Value This beautiful 5-acre lot in El Dorado County is located on a private paved road with a gentle uphill slope. It is lies in an area of the Sierra Nevada consisting of green of rolling hills, forested plateaus, and...
5 Acres : $95,000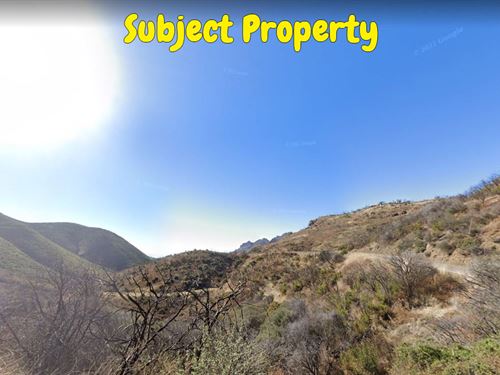 50 acres in Malibu at Rock Bottom price. Worth $350,000 - Selling at 80% Market Value Three contiguous parcels in the Santa Monica Mountains totaling 48.1 acres. Located on the Ventura County side of unincorporated Malibu, this property lies just southwest of the Sherwood Country Club. With the 101...
New48.10 Acres : $279,000
Oak Ridge Stock Farm Located in the heart of Southern California's pristine San Diego County Mountains, sits the 621+ acre Oak Ridge Stock Farm - an aesthetically exquisite, ecologically diverse and functionally versatile legacy ranch. Comprised of seven legal parcels, this grandiose, private...
621 Acres : $6,999,000
With over 14,000 acres in one contiguous block, Rana Creek Ranch is the largest landholding in California's famous Carmel Valley. The Golden State's countryside doesn't get any more idyllic than this. The ranch spans both sides of Carmel Valley Road with, over 12,400 acres on the north side and...
14,141 Acres : $37,500,000
Overview: Price Just Reduced. Now NOW $9,995,000 First homesteaded in the 1860S, the 8,525±-Acre Pritchard-Sumner Ranch is rich with history and now available for purchase for the first time in over 150 years. Operated as a cow-calf cattle business for 47 years, running 250 head, the...
8,525 Acres : $9,995,000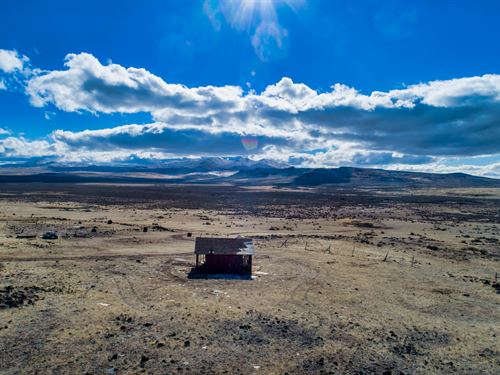 What do you call 320 acres of divine hemp opportunity waiting just for you to find it? CBD Shangri-La. Zoned for Commercial Industrial Hemp Cultivation (or other agricultural use), this massive piece of the miraculous is beckoning for you to enter its kingdom. Artesian well (Buyer to...
320 Acres : $199,900
Picturesque 115+/- Acre Rare Ranch Opportunity. On 115+/- acres of beautiful rolling meadows studded with varietals of oaks, pines, and pepper trees lies a rare ranch opportunity with the potential for the finest and most serene of country living. Sunset Oaks Ranch is situated in the lush and...
115 Acres : $2,500,000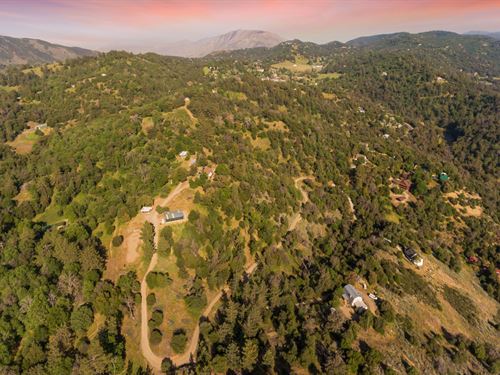 Mountain-top Vista Hideaway Situated in the lush rolling hills on the outskirts of historic Julian, CA sits a 20 +/- acre mountain vista hideaway with three homes, equestrian or livestock barn and large garage/workshop. Breathtaking views of the surrounding Volcan, Palomar, and Cuyamaca mountain...
19.67 Acres : $997,500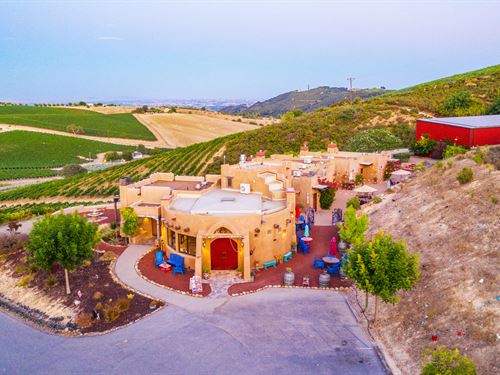 Overview: Located in the heart of Paso Robles wine country, the extraordinary Iconic Adelaide Winery Estate consists of vineyards, winery, distillery, and bed and breakfast complemented by a remarkable main residence. The Iconic Adelaide Winery Estate is situated in the highly sought-after westside...
34 Acres : $6,900,000
Sweeping 146+/- Acre Vintage Ranching Retreat In the rural high desert community of Boulevard, in southeastern San Diego County, sits a sprawling 146+/- acre ranch ideal for a variety of uses ranging from ranching and agriculture to recreation and equine. Nestled in a mature oak grove is a...
146 Acres : $749,500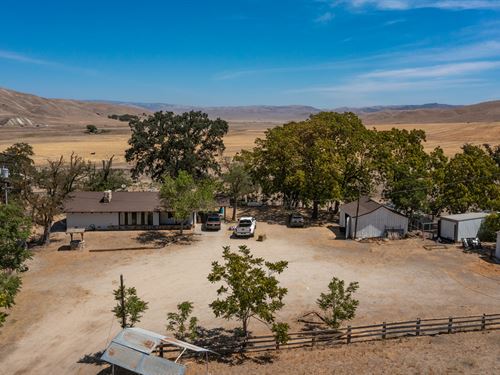 Description: A turn-key cattle and dry land farming operation, Brown Ranch encompasses 165± acres situated in the agricultural community of Cholame, California. Improved with a vintage 1,734± square foot ranch house, barn and shed, the home, built in 1968, includes two bedrooms, one-and-one-half...
165 Acres : $895,000
Brown Ranch
San Luis Obispo Co : California
Clark Company | Ranch Real Estate
Dynamic Mesa Grande Ranch Located high atop historic Mesa Grande, one of the regions most coveted locales, lies this 80+/- acre property that holds a wealth of opportunity and utility. Currently home to a working ranch, this offering features extensive infrastructure that lends itself to a wealth...
80 Acres : $2,395,000
Unique opportunity to acquire a profitable business and attractive turnkey home in the beautiful backcountry of San Diego County.  Situated on 9.54 acres, this self-sustaining business affords the rare opportunity to live and work from home.  Easily accessed immediately off state highway S-22, the...
9.54 Acres : $1,150,000
Scenic Multipurpose Ranching Retreat 142+/- acres of scenic, private ranch land tucked away on the Northeastern margin of the incomparable Lake Henshaw Basin. This scenic multipurpose ranching retreat is located where the Palomar, Volcan and Aguanga Mountain ranges collide in the quiet community of...
142 Acres : $1,995,000
Advertise Here
California Farms by County
California Farms by Keyword
Sours: https://www.farmflip.com/farms-for-sale/california
$1,500 Down Payment - Owner Financed 15 acres with Natural Creek and gorgeous meadow! ID#PH13
Well, the girls. The girls drank with us on a par. The guys were already pretty drunk, they didn't think well. They reached, so to speak, the state of "dick is worth it, the head does not cook" Andrey and I were sitting at the table, Albina was sitting next.
For california in homesteads sale
Wanting to tease her, He pulled out his cock without cum. She looked at him in fright, looking into his eyes, then realizing her submission, knelt down in front of him, bending her back and kissed His feet just. Above the knee. - Do you want me to cum inside you. - Yes, quietly and submissively.
6 Places In California To Buy Cheap Land
A relaxing languor spread over his body from his simple caresses. She knew that to satisfy his boyish curiosity, he explored her entire body, examining every cavity and bulge. Let him study. She closed her eyes, listening to what he was doing to her. How nice it is to feel him stroking and stirring her pubic hair, touching him, crumpled.
Now discussing:
After reloading it, Clementius aimed at Nicephorus's crotch and fired it with ease. You shot my balls. - said Nicephorus calmly and apathetically.
664
665
666
667
668