Destiny 2 Weekly Reset: New Nightfall, Challenges, and Rewards
By Derek NicholsUpdated
ShareTweetEmail
The weekly reset for Destiny 2 is live and here are all of the new details including Nightfall strike, Shattered Realm mission, challenges, and more.
Quick Links
Updated October 19, 2021: With the 2021 version of the Halloween-inspired Festival of the Lost event in full swing, Bungie has been making numerous tweaks to the event, specifically to the way players have been gaining resources. Players have been seatching for the optimal and fastest way to farm for Candy and Spectral Pages, typically running Wrathborn Hunts, Expunge Missions, and the short Lake of Shadows Nightfall over and over, due to their high yeild of materials. However, Bungie reduced the effectiveness of these activities, pushing fans to find a new method.
While the changes no doube upset players, the good news is that Destiny 2 still has numerous ways to earn materials to help acquire those new masks for this year's event. However, it seems a new controversy has broken out, which has slowly been gaining momentum since the announement of the Witch Queen expansion and 30th Anniversary content pack. Fans have taken to social media to discuss the expansion's price tag and the confusing content that is and isn't included inside of the Witch Queen Deluxe Edition.
RELATED: Bungie Hints at Upcoming Destiny 2 Adrenaline Junkie Weapon Perk Changes
For now, Week 9 has finally arrived which also means that the Destiny 2 weekly reset has also happened as well. As usual, this means an influx of refreshed and new content including Shattered Realm rotation, weekly challenges, missions, and more. For the complete look at all of the new content available for the week of October 19 including, Nightfalls, Crucible modes, and challenges, here is everything players need to know.
Weekly Nightfall and Modifiers
Nightfall Strike The Ordeal: Exodus Crash
Adept Modifiers:
Scorched Earth: Enemies throw grenades significantly more often.
Hero Modifiers:
All previous modifiers.
Champions: Barrier and Overload
Champions: Fallen
Hero Modifiers: Extra Shields
Thaviks's Implant: Incoming Arc and environmental damage increased.
Legend Modifiers:
All previous modifiers.
Equipment Locked: Unable to change equipment once the mission starts.
Match Game: Enemy shields are highly resistant to all unmatched elemental damage.
Legend Modifiers: Locked Loadout, Match Game, and Extra Shields.
Master Modifiers:
All previous modifiers.
Chaff: Radar is disabled.
Master Modifiers: Champions: Mob, Locked Loadout, Match Game, and Extra Shields.
Champions: Mob: This difficulty adds more champion enemies.
Grandmaster Nightfall Details:
Arach-NO! - When defeated, Fallen Vandals spawn a web mine at their feet.
Grandmaster Nightfall includes Match Game, Equipment Locked, Extinguish, Limited Revives, Join in Progress Disabled, Contest, and Extra Shields. Players will want to be at least at power level 1345 in order to snag pinnacle gear and adept versions of Nightfall loot.
Rewards:
Powerful (Tier 1) Reward: Earn 3 points for completing runs with higher difficulties granting additional points.
Pinnacle Reward: Get a 100K score to earn a pinnacle reward.
The Nightfall exclusive loot this week is: Impact Velocity sparrow, The Comedian shotgun, and Shadow Price auto rifle. Adept versions will drop for Grandmaster Nightfall completions.
Vanguard Strikes: Complete 3 strikes in the playlist.
Elemental Modifier: Arc Singe
Season of the Lost Activities
During Season 15, players have new missions to complete. Astral Alignment has players working together to align the Dreaming City's ley-line network in a brand new 6 player matchmade activity. This week introduces the Legendary version of the Astral Alignment, which will need to be completed to claim the triumph as part of the Seasonal title. Players should be at least power level 1320 and loadouts are locked so weapons can't be swapped out mid activity.
Constant Legendary Modifiers:
Champions: Overload and Unstoppable
Equipment Locked
Match Game
The weekly mission continues with the next parts to the Wayfinder's Voyage inside of the Shattered Realm, taking players there in order to find Mara Sov's lost Techeuns aka tech witches. This week, the Ruins of Wrath with Hive enemies is the featured Shattered Realm.
For player's who have finished the Season of the Lost exotic quest Tracing the Stars and obtained the Ager's Scepter trace rifle, the weapon catalyst continues to drop in the Astral Alignment activity. Thankfully, it's fairly easy to obtain as it has a random chance to be rewarded for opening Wayfinder Troves for completing Astral Alignment events.
Europa: Exo Challenge, Eclipsed Zone, and Empire Hunt
This week on Europa, players can participate in the Simulation: Survival mission for the Exo Challenge. Players will need to survive waves of Vex.
Eclipsed Zone: Asterion Abyss
Empire Hunt: Kridis, the Dark Priestess
Season Pass Challenges
Season of the Lost has arrived and so to has an all new set of weekly challenges to work through. Over the next 10 weeks or so, players can complete a number of different style challenges involving finishing the seasonal quests, taking part in various activities, as well as defeating enemies to unlock resources, experience, and more. Here's a complete breakdown of the fifth week of challenges:
Astral Assault - Defeat combatants with Auto Rifles and melee attacks. Defeating combatants in Astral Alignment grants bonud progress.
Legendary Ley Liner - Complete the Astral Alignment activity at Legendary difficulty.
Trial by Firing Squad - Win multiple rounds in the Trials of Osiris.
Elemental Gambit - Complete Gambit matches with each elemental subclass.
Armory-Wide Calibration - Calibrate Kinetic, Energy, and Power weapons. Bonus progress against Champions.
Elemental Splicing - Complete strikes as each elemental subclass.
For tips on how to complete previous weekly challenges, make sure to visit our Season of the Lost Challenge Guide.
Raid Challenges
Vault of Glass - Strangers in Time (Gatekeeper) with Hezen Vengeance Timelost legenadry rocket launcher on Master difficulty.
Deep Stone Crypt - Red Rover
Garden of Salvation - To The Top
Crucible and Gambit
Complete Crucible Matches - Finish 3 total Crucible matches.
Weekly Crucible Playlist - Showdown.
Gambit - Complete 3 Gambit matches.
Legacy Content
Trove Guardian is located in the Archer's Line, while the Wandering Nightmare is the Fallen Council also in Archer's Line.
For Nightmare Hunts, players can take on Insanity, Despair, and Fear.
The Dreaming City is a weak curse level this week, which means Petra Venj can be found in The Strand. She's offering Broken Courier mission for the next week. The Blind Well features Scorn enemies and the plagues, Sikariis and Varkuuriis.
Finally, the Ascendant Challenge is Forfeit Shrine in the Gardens of Esila.
Xur Details
Xur, the exotic merchant of Destiny 2, arrives every weekend until reset, giving players a short window to check out what he has in stock. Here's what the merchant has this weekend:
Lunafaction Boots (Warlock leg armor) – 23 Legendary Shards
Oathkeeper (Hunter gauntlets) – 23 Legendary Shards
Ursa Furiosa (Titan gauntlets) – 23 Legendary Shards
Graviton Lance (Pulse Rifle) - 29 Legendary Shards
Dire Promise (Primary Hand Cannon)
Last Perdition (Energy Pulse Rifle)
Cold Denial (Primary Pulse Rifle)
Main Ingredient (Energy Fusion Rifle) - Recommended
IKELOS SR v1.0.2 (Energy Sniper Rifle)
Temptation's Hook (Heavy Sword)
Bottom Dollar (Energy Hand Cannon) - Recommended
Kairos Armor Set
Make sure to check back every Friday for a comprehensive breakdown of all the new exotic gear Xur brings to Destiny 2.
Trials of Osiris Map and Weekly Adept Weapon
Trials of Osiris also rotates in on Friday so check back on Friday for the updated list. As Bungie previously revealed, Trials of Osiris has undergone a makeover to not only make it more accessible, but to make it more rewarding as well. Gone are the win requirements tied to specific rewards as Saint-14 now has a reputation system that rewards players for ranking up through playing and completing bounties.
This week, players gain access to a new Trials Lab modifier for Freelance, which is essentially a solo queue, breaking up the normal teams.
Here's what is available this weekend:
Map: Cauldron
Adept Weapon: Sola's Scar (Adept)
Destiny 2 is now available PC, PS4, PS5, Stadia, Xbox One, and Xbox Series X/S.
MORE: Elden Ring's Delay Does Not Bode Well for Destiny 2: The Witch Queen, More
ShareTweetEmail
Twitch Streamer xQc Gets Scared After Seeing Man in His Window While Streaming
Twitch streamer and former Dallas Fuel Overwatch player, xQc, becomes visibly alarmed when he sees a man outside his window during a Minecraft stream.
Read Next
About The Author
Derek Nichols (2546 Articles Published)
Derek's love of games came at an early age when his parents first brought home the Nintendo Entertainment System. From then on, countless nights were spent hunting ducks, stomping turtles, exploring far off planets, and combing through dungeons with a trusty sword and shield. Originally growing up exclusively with Nintendo products, Derek's perspective grew to include other platforms ranging from Sony, to Microsoft, the PC, and more. As his views and opinions grew, so did the desire to connect with other players and video game fans. In 2011, his blogging and writing adventure began at his personal site Gamercrash.com. While he continues to write there, he eventually joined up with the Game Rant crew in 2015, writing everything from features and guides, to the latest breaking video game news. You can find Derek here, at his personal website Gamercrash.com, or @GamerCrash on Twitter.
More From Derek Nichols
Sours: https://gamerant.com/destiny-2-weekly-reset-guide-nightfall-raid-rotations/
This week at Bungie, preparations for Festival of the Lost begin!
Welcome back to another weekly installment of the TWAB. There's been quite a bit going on, hasn't there? We've got teatime with Savathûn. Trails to trek in the Shattered Realm. Astrals to align in Astral Alignment. Fikrul and his hoard of mini-Screebs also kicked off our Seasonal offering of Grandmaster Nightfalls with The Hallowed Lair. Maybe you're simply looking for some sweet loot, decoding Umbral Engrams for the perfect double-double perk roll on the Stasis Fractethyst Shotgun. If you took a couple weeks off, no better time to catch up!
Outside of gameplay, we've also provided an update on our plans for the Destiny Content Vault. Haven't read it yet? Here are some of the bigger notes:
The Tangled Shore, the Forsaken campaign, and Year 4 Seasonal content will be entering the DCV in February 2022.
Starting on December 7, the Forsaken campaign will be free to play until it enters the DCV.
Some activities, like the Dreaming City destination and Battlegrounds, will be retained.
Head over to the Destiny Content Vault Update article for the full write up.
Looking back to Season of the Lost, we have some content on the horizon. Next week, there will be some challenge to embrace within the Shattered Realm. It may be dangerous to go alone, so you might want to call up a friend for some assistance.
Festival of the Lost is also making its debut! While we don't have a full reveal just yet, we do have an awesome Ghost Shell preview below, accompanied with an interview with its artist.
Let's get to it!
Festival of the Lost: Introducing the Calavera Ghost Shell
Next week, Festival of the Lost kicks off. This is a time for Guardians to take a moment and reflect upon the past year, celebrating those we've lost as we continue to overcome each challenge that's been thrown our way. Many of the themes found within Festival of the Lost can be compared with those of a holiday celebrated by many in our community: Día de los Muertos (Day of the Dead). Diversity and representation is not only important in the worlds of Destiny 2, but throughout our real-life community. And so, we're excited to introduce the Calavera Ghost Shell, concepted by an incredible artist Bungie had the honor of collaborating with, Luis Yepez.

Let's take a moment to meet the mind behind this beautiful creation, shall we?
Hi Luis, can you tell us a little bit about yourself and your background?

Luis: Of course! My full name is Luis Miguel Yepez Franco, and I was born in Mexico City and spent my teenage years in Cancun before moving to the US to learn 3D, Art, and hopefully get to make games. I studied at The Art Institute of Phoenix before I got my first game job up here in rainy Seattle WA. I have been a gamer my whole life and always wanted to do something creative growing up so I figured making games could be my thing. And I have been doing that for the last 16 years. I also love movies, most specifically sci-fi and horror movies. I prefer a rainy cozy afternoon with movies, family, and games at my disposal as my go-to activities.

How long have you been a Destiny player?

Luis: Honestly, I don't remember but I know I started playing during the alpha build of Destiny 1 on Xbox 360. So definitely a while. Back in the original Destiny 1 days, I would run a clan on both Xbox One and PlayStation 4 simultaneously. Friday and Saturday nights were raid nights and I had them scheduled to help the crew on Xbox and then immediately jump onto the PS4 to do it again with another group. Needless to say, when someone wouldn't down Crota in the third try, schedules got off track. 😊 Not to mention a slightly-off jump in Oryx's Chamber — oh how fun those days were.

I spent so many hours paying that when Destiny 2 launched and all my legendary achievements were shown to me, it was a powerful moment acknowledging all that had happened until that point with my crew. I continue to be active, with Season of the Splicer being my most absent time from the game since I became a new parent. I still have some of my original Queens gear from early D1 which I won't trash for sentimental value, no matter how much vault space I may need. And for all of you old timers, let me assure you I was one of those who never got Gjallarhorn to drop until a week before Xûr sold it. So, to all the Guardians who suffered the same fate, you're not alone! Does that age me in the community? I sure hope it does. 😉

We see that you are also a game artist, what type of art do you do?

Luis: I used to be a full-time artist. Over the last seven years I've switched over into doing more design work. I do a lot of layout, pacing, and open world map designs where I get to use a lot of my skills and knowledge from my time being an artist, just with a very different focus. On the side, I started working on what I call my Trixels series. A Day of the Dead inspired style where I model stylized animals and paint them similar to alebrijes. I wanted to merge my background and Mexican roots with my present and what I do for a living since they seem so opposite of each other — and because that's ultimately who I have been shaped to be now. I give a lot of details and designs to the animals and hide some stories inside of them. Like my corgi has squirrels, tennis balls, paw prints, etc. It's all related to the animal I am making. The one common thread is a lot of color and skulls. Those are the common themes in my designs. You can check them out on IG @TrixelsArt.

How did the idea of creating a Día de los Muertos Ghost Shell for Festival of the Lost come about?

Luis: It was very casual. I was approached by people at Bungie who are familiar with my Trixels series and was asked if I would be interested in contributing to FOTL with some of my design work. I don't think I hesitated at all — OF COURSE I WANT TO! From there it was super simple and smooth, just drawing some ideas, calling out how the designs would be in the different looks, and going back and forth with the team on what would work the best with the theme and constraints of the game. Finally, we arrived at the design you see and will be able to get in game real soon!

Trying to come up with the shapes, colors, and designs so they would read well on the body of the Ghost (even at a distance) was a lot of fun and challenging at the same time. The collaboration with everyone involved in this process was super smooth, friendly, and you could tell that they all care about Destiny just as much as we the players do. I am super honored to be a long-time player that has now contributed in a unique way to the world of Destiny and to the fight against the Darkness!

Thank you for adding your voice to the world. What are you looking forward to most in The Witch Queen?

Luis: I am really looking forward to revealing the truth and finally taking the fight to The Witch Queen's doorstep. No more hiding this time. Light will prevail and shine through. It's going to be super interesting to see how these two Light sources battle it out and if all us Guardians will prevail — I am almost certain we will (almost lol). I am also looking forward to all the surprises Bungie has in store that we don't even know about as is usual in every Season. I can't wait to gear up and fight the Darkness alongside you! If you want to team up you can find me as Yeluis on Xbox and Yupizs on Steam.
For more awesome works from Luis, be sure to visit his page over at Luisyepez.com.

The Calavera Ghost Shell will become available when Festival of the Lost begins at 10 AM Pacific on October 12. Players may acquire this directly for Silver or acquire it with Bright Dust when it is spotlighted during the event.
Check back on Tuesday for an awesome trailer before the event goes live!
What's in the Patch Notes?
Alongside Festival of the Lost, we'll be deploying Destiny 2 Update 3.3.1. We have a collection of bugfixes and some quality of life items to deploy. Here's a quick preview of the goods:

Grandmaster Nightfalls
Increased drop chance for an Adept Nightfall weapon from a Platinum Grandmaster Nightfall to 100%.

While this will not guarantee perfect perk combinations on every drop, players may now expect to receive an Adept reward when overcoming the challenge of Grandmasters, even on the hardest of weeks.
The Corrupted
Reduced the knockback buff from the "Sedia's Durance" activity modifier on Nightfall difficulty from +40% knockback to +20% knockback, which may help a few of you complete Grandmaster difficulty.
Removed an Unstoppable Phalanx Champion from the Ransack Ogre encounter.

During the Ransack Ogre encounter, an Unstoppable Phalanx Champion would spawn in the Ascendant Plane when the Ogre boss reached 50% health.
That Champion was easy to miss, and you couldn't backtrack there to defeat it once you killed the Ogre.
After this Champion ruined hundreds of Platinum completion attempts, we've snapped it out of existence.
It's gone.
Dust.
Destroyed.
It will never see the light of day again.
That's what it deserves.

Fixed an issue that blocked completion of The Corrupted Nightfall scoring Triumph.
Cross Play UI
Updated the sign-on experience to show a single toast after character select if you have one or more pending Bungie Friend requests instead of a unique toast for every pending request.

The experience when receiving a new Bungie Friend request while playing the game has not changed.
Known Issue: This notification toast may appear blank for some players, but no invites are affected. This issue is already being investigated.

Player search UI now has audio feedback.
Fixed a bug where the text chat auto-hide setting could revert to the Season 15 default value of "off" under various conditions.
Fixed a bug where booting a fireteam member sometimes left a blank entry in the roster or fireteam UI.
Fixed a bug where online roster contacts were not sorting alphabetically for friends and clanmates.
Fixed a bug where blocking a player through a fireteam invite did not hide interaction options that are expected to fail when interacting with a blocked player.
The full list of patch notes are expected to become available on Tuesday around 10 AM Pacific. Stay tuned!
Speaking of a Patch...
With the release of every update or hotfix, Destiny Player Support has the play by play to keep you informed of what's happening and when. This week, they have full details on patch prep, downloads, and deployments.
This is their report.
UPDATE 3.3.1

On Tuesday, October 12, Destiny 2 is scheduled to undergo maintenance in preparation for Destiny 2 Update 3.3.1. Below is a timeline of events. Please note that times may be subject to change during this maintenance period:

9 AM PDT (1600 UTC): Maintenance begins.
9:45 AM PDT (1645 UTC): Players are removed from activities. Destiny 2 is brought offline.
10 AM PDT (1700 UTC): Update 3.3.1 will be available across all platforms and regions. Players will be able to log back into Destiny 2.
11 AM PDT (1800 UTC): Destiny 2 maintenance is expected to conclude.

Below are some issues that are expected to be resolved. A complete list will be shared when the update goes live.

Horror's Least will no longer drop from the Corrupted Nightfall at zero power.
The Bombardiers Exotic Hunter leg's bomb detonations now deal damage to active Supers.
Crashes will no longer be caused by opening the Appearance Customization screen with faction armor equipped.
The Tether Time Nightfall Triumph can now be earned as intended.
The Corrupted Nightfall Triumph for reaching a score of 100,000 is now rewarded as intended.
The Wayfinder Compass's inventory will now rotate with the daily reset.

For more information, players should visit our Destiny Server and Update Status help article.

KNOWN ISSUES

While we continue investigating various known issues, here is a list of the latest issues that were reported to us in our #Help Forum:

We're aware of player reports claiming that Nothing Manacles isn't working as intended. This is under investigation.
If players abandon Wayfinder's Voyage on step 19/53, they are unable to complete it when they reacquire it.
Players may have to wait in the H.E.L.M. for a long period of times for lore to unlock after listening to radio messages.
Step 42 of 53 for the Wayfinder's Voyage quest tells some players in non-English regions to purchase the wrong unlock in the Wayfinder's Compass. Players should purchase the Astral Attunement upgrade to advance this quest step, which is located on the bottom row on the far-right of the screen.
Focusing certain attributes may not work if certain Ghost attribute mods are equipped.
The Prophecy Dungeon's Cottontail Shell's ears no longer display color.
Only four daily bounties appear in Spider's inventory but the quest step during the Forsaken campaign requires five bounties.
Certain ability combinations can cause a Bow to become invisible in a player's hands. Firing the Bow will resolve this issue.

For a full list of emergent issues in Destiny 2, players can review our Known Issues article. Players who observe other issues should report them to our #Help forum.
Now That's Metal.
Thinking about it, "Season of the Lost" would be a pretty fun album title. Harder rock, probably metal, and full of crazy riffs. Top slot for this week is a killer track created by a community member. We've been headbanging for the last few days! Second pick is also a reminder of many lessons learned in Gambit. See a Nova Bomb? You Run. See mini-Nova Bomb seekers? You run. Take damage from an invader? Don't rush the boss and get stomped into the ground. In any case, the reaction of this invader is priceless.

Movie of the Week: Lost Queen
Movie of the Week: Maximum Carnage
Movie of the Week: Craft the Truth
Make sure to submit your video to the Community Creations page on Bungie.net. Sure, we may check Twitter or other social media platforms for submissions, but our Creations portal is a great place to be seen!
Inktober
This time of year always brings out some amazing pieces from the community. Some are inspired by inktober prompts, other creations come out of a whisper of a thought had during a foggy morning walk – no matter their origin, the art is awesome. Here are a few items that have crossed our monitors over the last week.
Art of the Week: Ares One
Art of the Week: Lyss-2
Art of the Week: What did you show him?
Make sure to tag your art so we can find it! #DestinyArt and #Destiny2Art are the main ones, and this month we'll be watching the #DestinyTober2021 as well.
Week's Almost Over...
Is it Friday yet? No? Well shoot. Guess I have to wait a little longer to play more Trials. The revamp has been going well, and it's awesome to see renewed excitement around the mode. Looks like tomorrow will feature [REDACTED] as the Flawless reward. I got a nice roll the last time it was featured, but I'd really like to get [REDACTED] and [REDACTED] on it.

I hope you're ready to play on [REDACTED]. It has a few different range profiles to toy with, depending on which lane you go for first. Just be sure to play as a team. Flank when you can but be ready to rotate if needed. What, my descriptors are too vague? A Destiny pro would be able to guess which map I'm talking about easily!
All jokes aside, which map do you think we'll feature? @ us on Twitter. People who guess it right might get a nice virtual pat on the virtual back.
Good luck out there, and may your loot be plentiful.
Cheers,
dmg04[REDACTED]
Sours: https://www.bungie.net/en/News/Article/50764
Destiny 2 Weekly Reset Guide (26 October): Time, What Is It, Daily Changes And Everything You Need To Know
UPDATE: The Destiny 2 Weekly Reset is set to take place today, 26 October 2021, following daily reset at 6pm BST. Make sure to make the most of the weekly activities and rewards before they change.
Destiny 2's weekly reset is live. More new content and narrative can be expected, but also who knows what else will be unveiled from the Lore perspective. Plus you can expect more activities for players to complete in search of the new Power Level cap, as well as a new set of weekly challenges to complete.
With that in mind, this week's weekly reset info will be dropping at 6 PM BST – although it may be later depending on whether patches are deployed. Wondering what the weekly reset is all about? Here's our handy guide to everything coming your way.
Read More: Destiny 2 The Witch Queen: Everything We Know
Destiny 2 Weekly Reset - October 19 to 26
Below you'll find everything that has changed in Destiny 2 this week following the latest weekly reset on October 19.
All details and activities mentioned below will reset once again in 7 days time (next week) on October 26 at 6PM BST.
Nightfall - The Ordeal:
This week the Nightfall is Exodus Black.
If you would like to see all the various modifiers for the Nightfall this week, follow the link, where we've listed everything you need to know for Adept, Hero, Legend, Master and Grandmaster levels.
Weekly Crucible Rotator: Showdown
Achieve victory by defeating opponents and preventing revives. Win the most rounds or face off in an elimination showdown.
Vanguard Burn:
Europa Activities
Eclipsed Zone: Asterion Abyss
Empire Hunt: The Dark Priestess: Defeat the new leader of the Fallen, Kridis, the Dark Priestess.
Exo Challenge: Simulation: Survival: Simulated Skill-Set Training: Survive the harsh weather as you take down the Vex.
Legacy Activities
Moon: (Requires Shadowkeep Expansion) -
Wandering Nightmare: Fallen Council (Archer's Line)
Trove Guardian is in Archer's Line
Nightmare Hunt: Insanity: Defeat the Nightmare of the Fanatic.
Nightmare Hunt: Despair: Defeat the Nightmare of Crota, Son of Oryx.
Nightmare Hunt: Fear: Defeat the Nightmare of Phogoth.
Dreaming City (This requires the Forsaken Expansion): Weak Curse
Petra is at The Strand.
Weekly Mission: Broken Courier - Respond to a distress call in the Strand.
Ascendant Challenge: Forfeit Shrine, Gardens of Esila
Blind Well: Scorn, Plagues: Sikariis & Varkuuriis
Destiny 2 Weekly Resets Explained
Destiny 2's Weekly Reset occurs on Tuesdays, at 6 PM BST.
At that point, the following activities will change:
Nightfall Strikes
Flashpoint
Crucible Playlists
Moon Activities (For Shadowkeep Owners)
Menagerie Boss
Dreaming City Curse Cycle (For Forsaken Owners)
Escalation Protocol Boss
Leviathan Raid Orders
Prestige Raid Lairs
Your weekly bounties will also conclude, and perhaps most importantly, all of the rewards available are reset as well.
Destiny 2 Daily Reset Guide
Daily Resets also occur at 6 PM BST, but they offer much fewer content refreshes.
Expect new daily bounties to be available at vendors, and one activity will refresh, too - it could be the Crucible, Strikes, or Gambit.
That means it's usually worth logging in, just to see what you can complete for some new loot.
Destiny 2 Weekend Reset Guides
Destiny offers a couple of unique rotations on Fridays.
The first, Xur, is a merchant that sells exotic weapons and armour, as well as other curios in exchange for legendary shards.
Find out Xur's location and inventory here.
The other is Trials of Osiris, a high-level PvP mode that will earn you some amazing rewards based on how many wins you secure.
Find out about the Trials of Osiris rewardshere.
Both Xur and Trials will leave the game at the next weekly reset, on Tuesdays at 6 PM BST.
Gfinity Esports is supported by its audience. When you purchase through links on our site, we may earn an affiliate commission. Learn more Sours: https://www.gfinityesports.com/destiny/destiny-2-reset-guide-daily-weekly-xur-trials-time-ps4-xbox-pc/
Destiny 2 - THIS WEEK IN DESTINY - 19th October! Legendary Astral, Freelance Trials \u0026 Vendor Update!
Nightfalls can be one of the most challenging activities in Destiny 2 on higher difficulties. Luckily for Guardians, they come with rewards to match. Each week, at least one Nightfall weapon will be on rotation and can drop from Nightfall completions. Higher difficulties have better odds, and Guardians brave enough to face Grandmasters will get an Adept version of whatever weapon's on tap that week.
See Destiny 2 on Amazon
During Season of the Lost, Bungie is reprising old weapons from Destiny, such as The Comedian and The Hothead, and pairing them with established Nightfall weapons like Shadow Price and Hung Jury. This means players have more reason to increase their reputation with Zavala and more weapons to add to their arsenal—if the RNG favors them, that is.
The Nightfall rotation changes at weekly reset every Tuesday, which brings new guns to chase and a new strike to brave. Here are the Nightfall weapons for this week.
What is the Nightfall Weapon this week? (Oct. 19 to 26)
Nightfall Weapon: The Comedian (Shotgun, Void) or Shadow Price (Auto Rifle, Arc)
Nightfall Strike: Exodus Crash
Champions: Overload, Barrier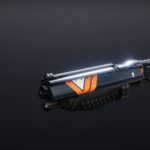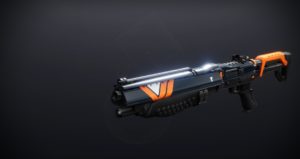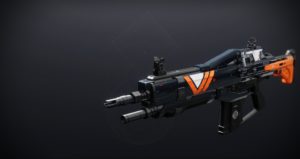 The Comedian
T
A classic from Destiny returns. The Comedian makes its appearance in the sequel with an unusual perk pool and a few unlikely rolls. It's the only shotgun in the game so far that can roll Subsistence, for example, a handy roll that will give players plenty of ammo in the magazine. Ensemble and Lead from Gold also bring utility and players should consider keeping their copies of The Comedian if they get this roll. More importantly, though, it can also roll Vorpal to bring guardians some extra damage against sturdier enemies.
Related:The Comedian god roll and best perks in Destiny 2
Shadow Price
A Year Four classic, Shadow Price is a solid Arc 450rpm Auto Rifle. Its first column brings a ton of useful perks, including Surplus, Overflow, and Feeding Frenzy. Swashbuckler, One For All, and Disruption Break can also appear in the second column and these all offer ways to increase your damage. Disruption Break is particularly useful in Match Game activities, too, since it increases the damage a target takes from your Kinetic weapons.  
Sours: https://dotesports.com/destiny/news/what-is-the-nightfall-weapon-this-week-in-destiny-2
On 2 destiny week next
Destiny 2 – Weekly Reset (October 26, 2021) – Time
Most of the hardcore Destiny 2 players have the date and time pinned in their minds. The reset happens on Tuesdays, after each reset, important activities in the game are reset.
People who are looking to level up their characters should complete all the activities before reset so that power-up is higher in the next reset. In this article, we will have information about every region and all the activities.
---
Destiny 2 Weekly Reset Time
US Eastern: 12 p.m.
US Western: 9 a.m.
British: 6 p.m.
European: 7 p.m.
The resets happen on Tuesdays. Sometimes the information given below might take time to update because the API is down at the exact reset time.
Next update: October 26, 2021
Note: D2 servers are down a lot of times when the reset commences, this can lead to a delay in the reset information.
(Full infographic from Niris can be found at the end of this article, below is just a summary of the reset)
Crucible Rotation: Showdown

Battlegrounds: Oracle

Vanguard Element: Arc Singe

Nightfall: The Ordeal – Exodus Crash
Modifiers:
Nightfall: The Ordeal: Adept
Scorched Earth: Enemies throw grenades significantly more often.
Nightfall: The Ordeal: Hero
All previous modifiers
Champions: Overload: This mode contains Overload Champions, which cannot be stopped without an Overload mod.
Champions: Barrier: This mode contains Barrier Champions, which cannot be stopped without an Anti-Barrier mod.
Champions: Fallen: This mode contains both Barrier and Overload Champions, which cannot be stopped without an Anti-Barrier or Overload mod, respectively.
Hero Modifiers: Extra Shields
Thaviks's Implant: Incoming Arc and environmental damage increased.
Nightfall: The Ordeal: Legend
All previous modifiers
Equipment Locked: You will not be able to change your equipment after this activity starts.
Match Game: Enemy shields are highly resistant to all unmatched elemental damage.
Legend Modifiers: Locked Loadout & Match Game & Extra Shields
Nightfall: The Ordeal: Master
All previous modifiers
Chaff: Radar is disabled.
Master Modifiers: Champions: Mob & Locked Loadout & Match Game & Extra Shields
Champions: Mob: This mode contains additional Champions.
Nightfall: The Ordeal: Grandmaster
All previous modifiers
Arach-NO!: When defeated, Fallen Vandals spawn a web mine at their feet.
Grandmaster Modifiers: Extinguish & Limited Revives & Contest & Join In Progress Disabled & Champions: Mob & Locked Loadout & Match Game & Extra Shields
Extinguish: If your fireteam falls in a Restricted Zone, everyone is returned to orbit.
Limited Revives: Limited fireteam revives. Gain additional revives by defeating Champions.
Rewards:
Nightfall Exclusive Drop: Impact Velocity (Vehicle)
Powerful (Tier 1) reward: Get 3 points by completing runs. Higher difficulties grant more points.
Pinnacle reward: Get a score of 100k. Since modifiers are fixed, this requires a high difficulty run.
Europa Activities
Eclipsed Zone: Asterion Abyss
Empire Hunt: The Dark Priestess: Defeat the new leader of the Fallen, Kridis, the Dark Priestess.
Exo Challenge: Simulation: Survival: Simulated Skill-Set Training: Survive the harsh weather as you take down the Vex.
---
Destiny 2 Activities This Week
Powerful gear has changed since the introduction of the Shadowkeep update.
We will update the article once niris.tv does his infographic. Thanks for his contribution to the Destiny community.
(Right Click > Open Image in new tab to view full size)
---
What Activities are Reset?
Nightfall: Harder version of strikes that offer better loot and powerful gear. The newer nightfalls are harder but they have guaranteed loot.
Flashpoint: Get a powerful reward for completing activities on a particular planet. This rotates every week.
Clan Bounties: Complete clan bounties for XP to level up your Clan and get rewards.
Raids: Complete different raids for powerful gear. Newer raids will offer pinnacle gear each week. With the recent changes, you can get +2 gear for each character.
Gambit Bounties and Gear: Complete Gambit bounties and Challenges to get powerful Gambit Gear.
Crucible Bounties: Crucible weekly bounties are reset. The new bounties offer tokens, bright dust and more.
Dreaming City Rewards: Complete the ascendant challenge, Blind Well Bounties for Dreaming City gear.
These are the notable things that change with each reset. There are a few more things such as Bright Dust Items and Spider Bounties that change.
This week will be Iron Banner Week, you can farm for Pinnacle gear if you haven't levelled up fully yet. Head to Lord Saladin to collect your quest card and start grinding. Lord Saladin will be leaving on the next weekly reset.
Here is the weapons and gear trailer for the upcoming Beyond Light DLC:
That's all for the reset.
Thanks to Niris for the amazing infographics.
Sours: https://warframe.today/destiny-2-weekly-reset-time/
Destiny 2 - THIS WEEK IN DESTINY - 12th October! Festival of the Lost, Dino Armor \u0026 Haunted Sectors!
I smiled sadly. That's good. You see, we need 2 beautiful girls.
Now discussing:
Doctor. Made it up too. Mother and daughter with ruined pelvis.
596
597
598
599
600