MetroPCS phone are not automatically unlock when you purchase them. Most people don't like that aspect and are willing to unlock their phones by all means so as to enjoy the unlimited benefits of their gadgets. By locking their mobile phones, Metro aims at maintaining their customer base by tying them to their network. Unlocking your mobile phone allows you to enjoy better deals and better services without limitations.
However, the process isn't a walk in the park. For example, to unlock your phone through MetroPCS, you have to meet certain requirements for your phone to be certified for unlocking.
However, back-end software has developed to unlock your phone without any embargos. With these third-party methods, you don't need to fulfill the MetroPCS phone unlock policy requirements.
The Process To Unlock a MetroPCS Phone
If you are ready to break the network carriage barrier there are various techniques you can use depending with your phone model. Best of these include;
MetroPCS Phone Unlock
The metro phone unlock policy has minimal and considerably simple requirements. Once you fulfill these requirements, they will unlock your phone at low or no cost at all. For general users, these requirements are;
Your phone must be on Metro network and you must have acquired it from them. Otherwise your application won't go through because Metro doesn't unlock phones from other network carriers.
The mobile phone must have been active for at least 180 consecutive days from the activation date. Even if you replace your phone within the warranty period, your activation date remains the first day of your purchase. 
You must have a valid and active email address through which Metro will send the activation code.
For military personnel, not all the above requirements hold. The service persons enjoy various exceptions with a handful of conditions. If you are in military or a close relative sharing a Metro account, you'll need to satisfy the following conditions;
Present yourself to a metro branch or you can send a close person on your behalf.
You should present a proof of overseas deployment or a pending one.
Fill the Metro phone unlocks application form and present it for processing.
When your phone unlocks application is approved, a system-generated activation code will be emailed to you. Enter the code, and your phone should be unlocked removing all network carrier restrictions. You can check whether the process has gone through by trying your local SIM card to see whether it's detected.
To get Metro customer care to activate your phone, you can use two different ways. You can either visit their branch or make a call. If you decide to call, you'll be required to provide your phone number, account name, and the Billing pin. Once you've provided the information, the application will be processed and an activation code emailed to you. Therefore, you should ensure that you have all the account-related data to avoid delays or decline.
MetroPCS Phone Unlock App
Some Metro phone models do not need you to contact or visit Metro agents. All you need to do is downloading and install the Metro unlock App in your phone. Some of the phones you can unlock using this app include Cool-pad, Alcatel, Kyocera, HTC, Samsung etc. To unlock your phone, after installing the app follow the steps below;
Launch the application and select your phone model. If you can't locate the tab, check it in Metro by T-Mobile folder. 
Select Device Unlock button and click continue
If you want to unlock your phone permanently, choose "Permanent Unlock"
To finish the process, restart your mobile phone. Failure to restart your phone will cause persistent restart notification.
Using Direct Unlock MetroPCS Phone
This is independent software that can help you bypass the limitations of the Metro carrier. You can unlock your phone by yourself without involving anyone. However, this service is payable but not too expensive. The method can unlock all Metro phones including those blacklisted and with negative standings. To use this technique, follow these steps;
Go to Direct-Unlocks MetroPCS Unlock
On the page menu, select your phone model
Enter your device's IMEI number. If you don't have it, you can get it by calling *#06# on your phone.
Click continues to proceed to the payment page. Enter your payment details to clear the required charges. In case your phone isn't unlocked, you'll receive your money back.
Submit the payment details and generate the order code. The importance of this code is that you can use it to track the progress of the unlock process.
Immediately after your payment is received, the process begins. It takes a few hours but doesn't take more than 24 hours. Your phone's features will be unleashed to full potential and will be compatible with a wide variety of carriers.
Advantages of Unlocking Metro Phones
You evade the expensive roaming rates when travelling internationally. An unlocked phone allows you to buy local SIM cards which are definitely cheaper. MetroPCS has notoriously high charges for calls and data bundles.
An unlocked phone costs more than the locked ones. Therefore, if you want to sell your phone at a maximum price, unlocking is a great idea to increase its value.
You get the freedom to switch service providers which gives you an opportunity to enjoy better tariffs and services. In this era full of competitive carriers, you stand to gain a lot with the freedom to change the networks. Occasionally, the competing entities introduce a variety of subsidized features that you can take advantage of.
You enjoy more features on your phone without compromising the warranty.
You continue using your mobile phone even during the unlocking process. Whichever method you use to unlock your phone, none will ask you to leave your phone. So, you will still be able to contact your normal business with your phone during the entire period.
FAQs
What is the meaning of an unlocked phone?
An unlocked mobile phone means it can operate on different carrier networks. All Metro by T-Mobile phone come locked and only connects to Metro GSM network. To make it compatible with other competitive carriers, you have to unlock it.
What are the advantages of unlocking your metro mobile phone?
The major advantage of unlocking your metro phone is to use it with other carriers. The ability to change carriers gives you freedom to use the cheapest phone plans.
The other advantage is the international compatibility. You can travel with your phone internationally switching to local carriers in the respective countries instead of using roaming rates. This is not only convenient but also cost effective.
How can I activate my unlock metroPCS phone on another network?
Different carriers have varying procedures and policies of "bring your own device". The first thing you should do is to check whether your phone is compatible with your desired carrier. There's is an online portal dedicated to the same. To avoid disappointments, contact this preliminary check before unlocking your phone. If they are compatible, after unlocking, insert the new SIM card to start enjoying the carrier services.
What type of network is Metro?
Metro is a GSMA network. However, this happened after its merger with the T-Mobile which made it shut down their CDMA network. Therefore, Metro is currently a purely GSMA carrier.
Do you have to change your Metro number after unlocking your phone?
No. All carriers allow new customers to port their phone numbers. Some of them actually have incentives for people trading in their phones from other networks.
Conclusions
The benefits of unlocking your Metro phone are insurmountable. You are able to enjoy great features you may never have known existed in your phone. You can take advantage of any of the above methods of unlocking your metro phone. Whether travelling or just fed up with the Metro services, worry no more; you have the option to turn your phone to a more powerful and versatile device.
Tags:How To Unlock a MetroPCS Phonemetropcs device unlock appmetropcs device unlock app freeMetroPCS Phonemetropcs unlock code generatorpermanently unlockedUnlock a MetroPCS PhoneUnlocked a MetroPCS PhoneUnlocking a MetroPCS Phoneunlocking services
Sours: https://www.deviceproblem.com/how-to-unlock-a-metropcs-phone/
Unlock Metro PCS Unlock App
How to Unlock MetroPCS Device Unlock App
How to Unlock MetroPCS Phone to Work on Another GSM Network
MetroPCS has introduced a new method of Unlocking their devices to be used on other networks. It is the MetroPCS Mobile Device Unlock App or application. They no longer use the conventional method of inputting an Unlock Code, but rather activating the device as "eligible" status their back end system. There is no need to input a code anymore.
We can Unlock almost any MetroPCS Phone
Cellunlocker.net on a daily basis unlocks Hundreds of MetroPCS phones for customer who are traveling, selling their phone as "unlocked" or simply do not wish to continue using MetroPCS service without having to buy a new phone. Cellunlocker.net can unlock almost every MetroPCS device up to date. As mentioned before, we can unlock devices that even MetroPCS cannot unlock themselves and models which they state cannot be unlocked.

Network Unlock
We unlock your Phone from any carrier restrictions, you'll be free to use any sim.

Unlock From Home
The Step by Step process is so easy do it from home. No Software or Cables required.

Save on roaming fees
If you are traveling, save money by buying a local SIM card. Use the sim card of your choice internationally.

Lowest Price Guaranteed
There are no middlemen! We will match/beat any competitor pricing.

Official Unlocking Method
Exact same method your provider will use. No risk in damaging your phone or voiding warranty.

Lifetime Staff Support
We have agents working around the clock 24/7 to answer any questions or concerns.

Results sent via Email
No need to bring your phone in, all results are emailed to you. Unlock from the comfort of your own home.

100% Money Back Guaranteed 
If we are unable to unlock your phone you will be refunded 100%.
We can even Unlock the devices MetroPCS will Not Unlock for you!
| | |
| --- | --- |
| Network / Carrier Unlock | Yes. This is to unlock your devices carrier restrictions. No more sim lock. |
| Permanent Unlock | Yes. Once unlocked it is permanent, no relocking |
| Blacklist Supported | Yes. We can unlock blacklisted phones (no guarantees it will work with the same provider or other domestic carriers) |
| Unpaid Bill Supported | Yes. Unpaid bill status devices can be unlocked |
| SIM card Required | Yes. A sim card from a different carrier will be required |
| Data Cable Required | No. No need to plug it into a computer unless it must be done via an alternative method |

Keep in mind, Unlocking a MetroPCS Phone is 100% Legal. It does NOT void your warranty, contract or effect the plan you currently have.
Unlock All MetroPCS Networks and Models:
Alcatel 1X Evolve
Alcatel 7
Alcatel A30 Fierce (OT-5049Z)
Alcatel OneTouch Fierce XL (OT-5054N)
Alcatel OneTouch Fierce 4 (OT-5056N)
Alcatel TRU (OT-5065N)
Alcatel 1X Evolve
Coolpad Catalyst (3622A)
Coolpad Defiant (3632A)
Coolpad Legacy
HTC Desire 530
HTC Desire 626s
Kyocera Hydro ELITE (C6740 & C6740N)
LG Aristo (MS210)
LG Aristo 2 (LMX210MA)
LG aristo 3
LG Leon 4G LTE (MS345)
LG G Stylo (MS631)
LG K7 (MS330)
LG K10 (MS428)
LG K20 Plus (MP260)
LG K30 (LMX410MK)
LG Q7 Plus Q7+ (Q610MA)
LG Stylo 2 Plus (MS550)
LG Stylo 3 PLUS (MP450)
LG Stylo 4 (Q710MS)
LG Stylo 5
LG Q7
LG Q7 Plus
LG G7 Power
Motorola moto e4
Motorola moto e5 Play (XT1921-3)
Motorola moto e5 Plus
Motorola moto e6
Samsung Galaxy A6 (SM-A600T1)
Samsung Galaxy J2
Samsung Galaxy J3 Prime (SM-J327T1)
Samsung Galaxy J7 (SM-J700T1)
Samsung Galaxy J7 Prime (SM-J727T1)
Samsung Galaxy J7 Star ( SM-J737T1)
Samsung Galaxy On5 (SM-G550T1)
Samsung Galaxy S7 (SM-G930T1)
Samsung Galaxy S8 (SM-G950T1)
Samsung Galaxy S8+ (SM-G955T1)
Samsung Galaxy S9 (SM-G960U)
Samsung Galaxy S10 (SM-G973U)
Samsung Galaxy S10+ (SM-G975U)
Samsung Galaxy S10E (SM-G970U)
Samsung Galaxy Core Prime (SM-G360T1)
Samsung Galaxy Grand Prime (SM-G530T1)
ZTE Avid 4 (Z855)
ZTE Avid Pluis (Z828)
ZTE Avid Trio (Z833)
ZTE Blade Z Max (Z982)
ZTE Obsidian (Z820)
ZTE Zmax Pro (Z981).
+ all other Models from MetroPCS
We Recommend Using the Following Networks:
AT&T
T-Mobile
Vodafone
Rogers
Fido
Bell
Telus
Chatr
Mobilicity
Freedom
Koodo
Virgin
+ all other GSM Networks (Please ask the provider you wish to use first if they support unlocked phones)
How does the Mobile Device Unlock App work?
1. Place your order below with the correct IMEI number and select your appropriate model.
2. Ensure your device requires an unlock by inserting a non-MetroPCS SIM to check for a "Network locked" notice.
3. Once we email you that your device is "Unlocked", open the app and select "Permanent Unlock".
4. The IMEI number is now registered as "Eligible" to be Unlocked in MetroPCS System and will show "Approved".
5. Your device will reboot and you can use your MetroPCS device on other compatible Carriers.
Need Help?
If you have any further questions, please contact our 24/7 support.
Ready to Unlock? Check eligibility first!
BEFORE submitting your order, please follow these steps on the device:
-Launch the "Device Unlock App" and try to permanently unlock your phone
Supported Error message :
-Unlock Failed: this device is not eligible for unlock
Unsupported Error messages :
– Unlock Failed: Server not responding
– Unlock Failed: Failure in processing request
– Unlock Failed: Device not recognized
– Only order if your phone is receiving a Supported Error Message as Unsupported Error Messages ordered with results returning will not be refunded!
Sours: https://www.cellunlocker.net/metropcs-unlock-app/
How to Unlock Metro PCS Cellphones
Unlocking Metro PCS cell phones allow you to use the devices on different mobile networks, such as AT&T, T-Mobile and Verizon Wireless. Once you unlock the device, such as the BlackBerry, you need to insert an active SIM card from another provider to use the device on that network. Unlocking a Metro PCS phone, like those of other networks, requires you to obtain and enter an unlock code. You need to obtain your IMEI (phone identification number) to get the unlock code. The IMEI code is located in your phone's battery compartment.
Remove your phone's battery cover to obtain your phone's IMEI number. The IMEI will be located on the compliance panel inside the battery compartment. Write the number down and replace the battery. Power on the device.
Dial "611" and press "Send" to reach Metro PCS customer service. Request the device's unlock code and instructions. If the customer service agent cannot tell you your specific device's unlock code, you will have to obtain it online.
Obtain your unlock code from the Internet (see Resources). Be prepared to enter your IMEI and email address to receive the code and code entry instructions. Follow the code entry instructions that you obtain from the unlock code site itself or in the email from the site. The instructions differ depending on your device's model.
Insert the SIM card from the alternative mobile provider after you unlock the device. Power on the phone. The device will boot up and connect to the alternative network.
References
Writer Bio
Nicholas Smith has written political articles for SmithonPolitics.com, "The Daily Californian" and other publications since 2004. He is a former commissioner with the city of Berkeley, Calif. He holds a Bachelor of Arts in political science from the University of California-Berkeley and a Juris Doctor from St. John's University School of Law.
Sours: https://itstillworks.com/unlock-metro-pcs-cellphones-8241026.html
How to unlock MetroPCS phone before 180 days
Metro® by T-Mobile Phone Unlock Policy

Unlocking your mobile wireless device
Most mobile devices are programmed to prevent the device from operating with other wireless carriers' networks without first being unlocked. We're committed to providing you with clear information about unlocking your mobile device.
If you purchased your device from Metro by T-Mobile or if you have a Metro by T-Mobile authorized device, please follow the steps outlined below to determine your eligibility for device unlocking. In order to unlock a mobile wireless device that is not sold or authorized by Metro by T-Mobile, you need to contact the mobile carrier or manufacturer that sold you the device.

Metro by T-Mobile's approach to device unlocking
Once a device becomes eligible for unlocking (eligibility requirements are described below), Metro by T-Mobile will automatically and remotely unlock the device within two business days if the device supports remote unlock.
Some devices cannot be remotely unlocked by Metro by T-Mobile. In these cases, Metro by T-Mobile will send a notification to the device within two business days of it becoming eligible, with next steps to complete the unlock process.
If you received a notification that your device is eligible to be unlocked, and you need instructions for completing the unlocking process, click here.

Unlock eligibility requirements
We unlock mobile devices that meet the following eligibility criteria free of charge:
The device must be purchased from Metro by T-Mobile.
The device must not be reported as lost, stolen or blocked.
One hundred eighty (180) days must have passed since the device's activation date.

About deploying military personnel
Military personnel who are pending deployment do not have to meet the 180-day requirement described in the previous section. To unlock their Metro by T-Mobile device, military personnel (or family members) must visit a Metro by T-Mobile Store with their deployment papers.

Instructions for unlocking your Metro by T-Mobile device
If you received a notification that your device is eligible to be unlocked, please review these instructions for completing the unlocking process.
Make sure you are connected to the Metro by T-Mobile network or Wi-Fi.
Swipe up on your Home screen to open the Apps tray and follow the steps below:

Newer Samsung Devices (2019 or newer): Settings > Connections > More Connection Settings > Select Network Unlock
Other Android Devices: Use the Device Unlock app or Unlock app pre-installed on your device and follow instructions on-screen. If you do not have this app, your device is unlocked or it is on a 2019 or newer OS.

Select Permanent Unlock

If you receive an error, please see the table below with troubleshooting steps.

Wait while the device completes the unlock.
Restart the device.
Contact us at 888-863-8768 if:

You do not see the apps or settings listed for your device. You may need a PIN code for unlock, which Metro's Care team can provide.
You meet the eligibility requirements but cannot unlock your device.
You have a device not listed above.
If you have an Apple device, once it becomes eligible, Metro by T-Mobile will automatically authorize, and initiate unlock for your device remotely. To complete the unlock on your device, please follow these steps.
Verify that your device is eligible to be unlocked.
Make sure your device is on WiFi.
Insert a non-T-Mobile SIM card into your Apple device and complete the first-time use.
Frequently Asked Questions
What does my phone being 'unlocked' mean?
A device unlock enables your Metro by T-Mobile device to use a non-Metro by T-Mobile SIM card to connect to a different international or domestic network. This may also be known as a SIM unlock, network unlock, or carrier unlock.


When can I unlock my phone?
Your phone can be unlocked when you are eligible for unlock. Please see Metro by T-Mobile's policy for more details.


What happens if I don't unlock my device?
Nothing! Your phone will continue to work just as it does today.


Why do I have to wait 180 consecutive days?
As a pay in advance service provider, this helps us reduce fraud and misuse of service. This is in line with industry standards for pay in advance services.


When does the service requirement (180 consecutive days) start?
The service requirement begins from your phone's activation date. The first day your phone is active with Metro by T-Mobile counts as day 1. Please note that your phone's activation date is different from your account's activation date.

Note: For phones under warranty exchange, the activation date is the date you originally purchased the phone, not the activation date of your warranty exchange handset.


Is there a fee for requesting a device unlock?
No. We unlock mobile devices that meet eligibility criteria free of charge.


What do I do if I received an error using the Device Unlock app?
If you receive an error using the Device Unlock app, review the following table for troubleshooting:



Error Message
Information/Troubleshooting
Device not recognized by your service provider. Please call customer care.
Rooting your device will disable the unlock application.
Download the latest Metro by T-Mobile software to continue.
Data corrupted during transfer. Please try again. Error during data transfer. Please try again.
Ensure the device has stable mobile signal or connect to WiFi.
Restart the device and try again.
Server not responding. Please try again later.
No response is received from the server.
Try using an alternate internet connection.
Failure in processing the request. Please reboot device and try again.
Ensure that your device has sufficient memory.
Restart the device and try again.
No internet connection available. Please try again when internet connection is available.
No internet connection is available:
Device is not connected to 3G/4G LTE/5G.
Please use WiFi or connect to cellular network.

Unable to connect to the server at this time. Please try back again later.

Unlock Failed: This mobile wireless device is not eligible for unlock. For Device Unlock eligibility details, please go online or contact Customer Care.

No response is received from the server.
Try using an alternate internet connection.

The device is not eligible for unlock.

Unlock Failed : System maintenance error, try again later.
System Maintenance is currently underway wait and try again later.
Failure in applying the unlock settings. Please try again.
The device must be connected to the mobile network (including domestic and international roaming).
Disconnect from Wi-Fi and try again.



December 9, 2020
Sours: https://www.metrobyt-mobile.com/terms-conditions/phone-unlock-policy.html
Metro pcs to unlock how
Unlock MetroPCS phone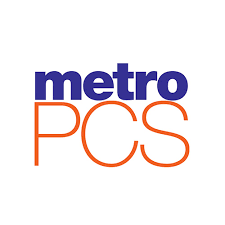 Unlock your phone from MetroPCS to use on any network with our online unlocking service. With a 100% success rate, we guarantee to unlock your phone from MetroPCS quickly, easily and legally.
Unlock your phone permanently from MetroPCS today for a great price.
24hr unlock delivery
Instant unlocking for many phones on the MetroPCS network.
International unlocks
Your phone will work on any network around the world as well as MetroPCS.
Your phone is safe
You keep your device throughout the entire unlocking process.
Why our customers keep coming back.
Grant made great savings by unlocking his and his sons phones, watch the full video.
We refund 50% of the unlock cost if you record a video and give us permission to use it on our website. Contact us once your phone is unlocked for details.
Legal, safe and guaranteed MetroPCS phone Unlocks in 3 simple steps using DirectUnlocks
Quickly and easily unlock your phone remotely without voiding your warranty:

1
Provide your device details
Choose the network of the phone you wish to unlock and supply the IMEI number. Unlike our competitors, with our unique direct connection to the manufacturers databases we'll tell you what model you have. (This is also how we get our unlocks so fast).
2
We process your unlock
Once payment is received, we process your device remotely. We check your order and make sure you selected the right network and fix it automatically if you made a mistake. You can track your order progress using the tracking page. Samsung and other manufacturer codes typically take 6 hours, iPhone unlocks take 24 hours.
3
Phone is ready
Your device is unlocked reliably, legally and permanently and confirmation of this is sent to you via Email and SMS. iPhones are unlocked over-the-air, and Samsung devices are unlocked via a code. If at anytime you need help or have questions our staff are available 24/7.
Why unlocking your phone from MetroPCS is a great idea:
Avoid expensive roaming charges - MetroPCS's Data plans are notoriously expensive when travelling and adding roaming plans, especially in this data-hungry, Instagram era!
Rather than adding a temporary package to your account, having an unlocked phone means that you can buy a prepaid SIM card or localized SIM card from a local shop at a better rate, allowing you to use your phone abroad just like at home.
Selling your phone for more money - If you come to sell your phone, an unlocked version will be worth a lot more money.
Switching Service Providers - Network providers often compete with one another, trying to one-up each other with new features, cheaper costs, and of course making contracts easier to get out of. For networks that still offer contracts, their phones are discounted and subsidised through the plan, which means they come locked.
Using DirectUnlocks you can avoid expensive termination costs and unlock your phone for a relatively low price.
With DirectUnlocks: Your phone warranty remains valid
The official method approved by Apple and the network carriers themselves.
The quickest, cheapest and most secure way to unlock your phone with a money-back guarantee.
Unlock your phone from the comfort of your own home.
You can use your phone during the unlocking process without restrictions.
No instructions needed - once the phone is unlocked we'll tell you via SMS and email, then you can simply pop another sim card in.
Permanent and 100% legal.
Frequently Asked Questions
DirectUnlocks is one of the quickest providers of worldwide and cheap unlocks for the MetroPCS network. We usually unlock an phone on MetroPCS instantly, sometimes this can be a little bit longer depending on a few factors. We offer a live tracking service to keep you up to date on progress.
Never. We unlock your phone on MetroPCS 'over the air' using 3G/4G or WiFi our method is completely remote. Your phone is secure during the whole process and there will be no interruptions to your MetroPCS service. Tracking is available throughout the unlock process.
Unlocking with IMEI is the official and safest method to unlock your phone from MetroPCS and is done remotely from the comfort of your own home. A software unlock is another solution, but will usually invalidate your warranty, you'll have to download some complicated software, and then you won't be able to update your phone.
Unlocking with us is super quick, just provide your 15 digit IMEI (Dial *#06# on your locked device) and network/carrier, our system will automatically process your device by remotely identifying it and requesting an official phone device unlock from MetroPCS.
Absolutely, even if your phone is under contract with a network provider. There may be an additional price to pay if the phone is brand new and you've only owned it for a very short time.
Excellent 4.7 / 5
DirectUnlocks is rated 4.7 out of 5 based on 2528 reviews
Very effortless on my part to get through the steps
Miss Margret L
Yes. I have used you before for an older iPhone5, and was really pleased. Thanks!
Great customer service, Bulk Order
Ms Kathleen O.
I've used a few different companies without success! Direct Unlocks have unlocked 4 of our iPhones, the site easy to use and support team are very helpful.
Excellent service
Mr John Stanford
I was very pleased with the service I received from this company. My S8 was unlocked within a couple of hours and the price was very reasonable.
Supported MetroPCS Locked Devices
Sours: https://directunlocks.com/unlock-metropcs
SIM Unlock Metro PCS Samsung Galaxy A20 - No Device Unlock App Needed!
How To Unlock a MetroPCS Cell Phone
There is good news for MetroPCS customers that want to switch networks while keeping the device. It's possible to unlock a MetroPCS phone and transfer it to a new network. However, individuals planning on changing from MetroPCS must be sure to have their device unlocked before they swap carriers.
How soon can a MetroPCS phone be unlocked?
To be eligible for unlocking a MetroPCS device must have been in service for at least ninety (90) days consecutively from the date it was activated. However, it is possible to unlock a device even if the account was suspended at some point so long as the account is currently active and was not disconnected during the original 90-day time frame. Essentially, a 90-day timer starts all over after a deactivation once the account is reactivated. No matter what, MetroPCS customers must have at least 90 continuous days of service before MetroPCS will unlock their phone.
Additionally, MetroPCS will not unlock a phone if it has been reported lost or stolen, or if it has been linked to fraudulent activity. As long as a person meets the criteria outlined above, MetroPCS will provide an unlock code within two business days of the request. If the carrier denies an unlock request they will provide a basis for that denial.
What is the process for unlocking a MetroPCS device?
Once the unlock code has been received, A user can unlock the device through the MetroPCS app. The device can also be unlocked by contacting MetroPCS customer service directly. Once the device is unlocked, it can be used with a new mobile provider. A wide variety of phones can be unlocked by the MetroPCS app including the Alcatel Fierce XL, the Coolpad Catalyst, the Kyocera Hydro Wave, the LG G Stylo, the Samsung Galaxy, and many more.
The process of unlocking the phone using the app is simple as long as the user has an active data connection. The first step is to open the MetroPCS app and navigate to Device Unlock. After that, a user needs only to select Permanent Unlock and to restart the device. Any phone that can't be unlocked through the app can still be unlocked by customer service. To speed the process up, it is recommended customers have the phone number, the name on the account, and the account PIN close at hand at the time of the call. The PIN is not the same thing as the online account password. Frequently, the PIN is the last four digits of a customer's social security number.
How To Unlock a MetroPCS Phone by IMEI
​You can also use the tool below to unlock your MetroPCS phone using the IMEI code through our partner, DoctorSIM.
Are there any fees for unlocking a MetroPCS phone?
No. A phone can be unlocked at no cost to the customer.
Is there a simple way to determine if a MetroPCS phone has been unlocked?
For customers who can't tell if an unlock attempt was successful, the easiest way to confirm is to contact MetroPCS directly. MetroPCS customer service will be able to quickly confirm if a device has been unlocked.
Another method is for the user to insert a SIM card from a different carrier. This method is effective as long as the new SIM card is the correct size for the phone. A device will display the name of its network at the upper left hand or upper right hand corner of the screen. If the screen doesn't show any network name at all the phone isn't recognizing the SIM card. This is a sign that the phone is still locked. If the screen displays the network associated with the SIM card the unlocking was successful.
Will an unlocked MetroPCS device work on any network?
Unlocked phones are only compatible with specific networks. One example is that GSM-only devices only work on another carrier's network if it is GSM compatible. That device will not work on another carrier's CDMA network.
MetroPCS phones run on T-Mobile's GSM-based network. This means a MetroPCS device is compatible with any other GSM network, including T-Mobile and AT&T. There is no guarantee every feature will work on a new network, however.
CDMA vs. GSM
The most prominent difference between CDMA and GSM networks is that GSM networks are based on a SIM card that can be removed from the device, while CDMA phones identify network subscribers through serial numbers electronically embedded in each device. It requires a specialist to reprogram a CDMA phone before changing networks.
SIM cards are convenient given that users can easily switch service providers by just swapping the SIM to a new device. This means users with a T-Mobile or AT&T compatible device should be able to use them on either network without issue.
LTE Compatibility
The development of LTE networks in the United States has made the process of switching to a new carrier much more manageable. Any LTE-based network operates on GSM technology. This means more modern LTE-enabled devices purchased from MetroPCS that run on either Sprint or Verizon networks will likely work on any GSM network. The design of the phone can still impact compatibility, however. Some older phones rely on SIM cards but only use them for LTE services. This means some phones may not have access to features like 2G or 3G for text messaging or calls. A user seeking a less expensive plan that is happy with their current coverage can also take the device to a mobile virtual network operator that relies on GSM or CDMA technology.
Active Military
Active military personnel in the process of being deployed do not have to meet the 90-day requirement discussed above. Any active military member or their immediate family can get their devices unlocked once they display their deployment paperwork at a MetroPCS store. Once the unlocking request is granted MetroPCS will e-mail the unlock code for the phone.
Sours: https://www.wirefly.com/guides/how-unlock-metropcs-cell-phone
You will also like:
We're friends. Do not be afraid, everything will be gentle and she gently assured me. Are you a lesbian. I asked almost in a whisper.
5585
5586
5587
5588
5589