Newport Dawn-11x11 Stained glass mosaics tile. Pure white and light brown full body mosaic in falling leaf shape. Can be used as swimming pool waterline tile.
Due to sharp edges of tile, not allowed to be installed in a place where bare foot will step on it.
Suggested Grout Color: Bostik Trucolor White H152
WARNING: This product can expose you to chemicals including crystalline silica (airborne particles of respirable size) in dust created during fabrication/installation if the product is dry cut/ground or pulverized, which are known to the State of California to cause cancer. For more information, go to https://www.p65warnings.ca.gov/.
| | |
| --- | --- |
| Collection | Newport |
| Type | Mosaics |
| Material | Glass |
| Thickness | 1/6 in (3.00 mm) |
| Weight | 0.70 Lbs |
| Country of Origin | Asia |
| Look | Flower |
| Finish | N/A |
| Color | White Beige |
Residential
Commercial
Light Commercial
Interior Dry Walls
Interior Floors
Shower Walls
Shower Floors
Pools
Pool Liners
Exterior Walls
Exterior Floors
Print Specification
| | |
| --- | --- |
| SqFt Per Piece | 0.84 |
| Weight Per Piece | 0.70 |
| Pieces Per Box | 34 |
| SqFt Per Box | 28.57 |
| Weight Per Box | 27.20 |
Mosaics Installation Guidelines
Download this Guide
The owner or owner's representative is responsible for determining the acceptability of the product prior to installation. All Installations should be done by a professional tile installer.
1. Measuring: Measure coverage area, make sure to purchase at least 10% extra material than is required. This will account for any breakage or mis-cuts during installation, and ensure you have extra material should you have to replace any tile elements in the future.
2. Verifying Dye Lot Consistency: The owner or end user is responsible for determining the acceptability of the product. Due to the handmade, artistic nature of our product, variation in color, shade, tone, and size is normal.
Upon delivery, open and inspect each box of tile.
Verify dye lot consistency in the following manner. To establish color control samples, randomly select 5 pieces from your order from different boxes.
To assure shade variations are acceptable check, the remaining sheets or field tile in your order against the control samples, prior to installation.
If ordering additional materials. Sample shall be sent to help attempt to match previously ordered material.
3. Setting Material: Because of the translucent nature of glass, the color of the bonding material will impact the ultimate look of the tile. We highly recommend the use of white polymer modified white thin-set.
Acceptable Thin-Sets (White Color):
MAPEI: Adesilex P10 Bright White Thin-Set Mortar mixed With Keraply Mortar Additive
BOSTIK: Glass-Mate™ GLASS TILE MORTAR
BOSTIK: ReFlex Ultra-Premium Latex Modified Thin-Set Mortar
LATICRETE: Glass Tile Adhesive
TEC SPECIALTY PRODUCTS: Super Flex Premium Performance Universal Latex-Modified ThinSet Mortar
Acceptable Grout:
MAPEI: Keracolor S
Bostik: Dimensions & TruColor
LATICRETE: 1500 Sanded Grout
TEC: AccuColor Premium Sanded Tile Grout
4. Cutting: Plan the placement of the tiles on your wall prior to installation. If you need to cut a mosaic sheet, cut from the back using a utility knife between tiles along the grout joints. Should you need to cut across tiles in a fashion that is not possible with a utility knife, use a wet saw with a diamond blade to cut through the tile.
5. Drilling: Using a drill bit designed for glass is recommended. When drilling the hole, keep the bit and hole lubricated to prevent chipping. Start by drilling from both ends of the tile, starting with the back and drilling half the depth of the tile. Then, turn the tile over and complete the hole is recommended. This will prevent the glass from chipping as the drill bit exits the tile.
6. Applying Setting Materials:
Apply setting material using the notched side of a V-notched trowel. Using the flat side of the trowels, smooth out all ridges to achieve a consistent, even 1/8" (3mm) coverage.
Apply glass mosaic sheets, mesh -side down, firmly into freshly laid setting material. Mix and match from assorted sell units to achieve consistent variation. Using a rubber grout float gently press the tile into adhesive to ensure complete contact.
Natural Stone should be sealed prior to grouting. A premium penetrating sealer is recommended for a natural look. Please refer to sealer manufacturer's recommendations for application instructions.
7. Cleaning: Clean all excess grout immediately with a damp sponge. After 12 hours polish off any remaining haze with a dry cloth or towel. For tough stains, we require the use of PH Neutral cleaner to clean the tile and grout, such as Grout & Tile neutral cleaner.
Maintenance & Care
Required to use a soft bristle brush to scrub the tile surfaces and grout. Take care to only use a soft bristle brush, to avoid the chance of scratching or damaging the grout. Then, simply wipe the surface, rinse well with clean water, and dry with a soft clean towel.
Required to use PH Neutral Cleaner to clean the tile and grout, such as Grout & Tile Neutral Cleaner
We strongly recommend customers to use a licensed tile contractor to do the tile installation and always use TCNA tile installation handbook as the installation guidance
Sours: https://elysiumtiles.com/product?id=Newport+Dawn+11+x+11
Clean-off system
SCRATCH2 tiles
Construction
Tufting-Velours 1/8''
Pile above substrate
100% polyamide ECONYL
Substrate material
Polyester fleece
Backing material
Bitumen
Combustion/fire behaviour
Bfl-s1
Comfort value
High
Slip resistance
DS (EN 13893)
Certificates
CE conformity EN 14041 (rolls only)
Supplied as tiles
approx. 50 x 50 cm without a border (with asphalt coating)
Product characteristics
Soiling and moisture absorption
Laying
Clean-off tiles must be removed from their packaging and allowed to stand for 24 hours to acclimatise. Our clean-off tiles are suitable for laying without bonding due to the heavy-duty bitumen coating. However, to prevent the tiles from shifting/slipping and the edges lifting during use, we recommend that tiles are laid on a self-levelling tackifier. Direction of fibres: the arrow on the reverse of each tile indicates the direction they are to be laid in. Check before laying whether the tiles are to be laid in the same direction or in a chessboard pattern. Underfloor heating: clean-off tiles provide excellent heat insulation and therefore reduce the performance of underfloor heating. We do not recommend laying our tiles on underfloor heating systems.
Cleaning
Dirt removal with powerful brush vacuum cleaner. The spray extraction process is recommended for periodic basic cleaning. Cleaning with plenty of water is absolutely no problem, water temperature should not be above 40°C. Do not use chlorinated hydrocarbon (Tetra).
Brand
emco
Pile weight / fibre weight
750
Total weight (g/m²)
3.850
Overall height (mm)
9
Tuft density/m²
116.000
Sours: https://www.emco-bau.com/en/products/clean-off-floor-coverings/prv/clean-off-system-scratch2-tiles/
Natural Ways to Remove Hard Water Stains from Tiles and Fixtures
Hard water is a problem that damages floors and appliances and leaves tiles and fixtures unsightly. In India, the reliance on borewell water is the primary reason for hard water. Since limescale buildup is due to the mineral contents of the water, ordinary floor cleaners and detergents cannot get rid of it.
The hardness of water is caused by the high concentration of calcium and magnesium in water. While it is ok for drinking, cleaning and usage in cooking, the minerals in hard water have been associated with dandruff, dryness of hair and increased hair fall. Hard water can make washed clothes look dull and faded, and can make skin feel dry and rough. Hard water also slows down the lathering process of detergent, soap and shampoo, causing you to use more of it. Build up of these minerals creates limescale deposits on taps, showerheads, mirrors and tiles and affects the proper functioning of washing machines, geysers and dishwashers by clogging their pipes and plugging aerators.
It is also possible to get rid of limescale from tiles and fixtures naturally.
Saline solution
To clean floor and wall tiles, sprinkle some salt on the floor or walls and let it stay for at least an hour. Then scrub off the salt with a brush. The longer the salt stays on the limescale, the more effective it is. In case of glass and mirrors, make a saline solution and spray it on the surface. After half an hour, clean off the solution with a clean, dry cloth using circular motions.Rise the surface to remove salt residue. Here, salt acts as a scouring agent that removes limescale buildup.
White vinegar
Prepare a solution of 50:50 vinegar and water. Warm the solution for a few minutes and spray it on glass surfaces such as shower doors, sinks, tiles, floors and bathtubs. The acidic nature of vinegar makes it effective in loosening mineral deposits without causing any damage to your fixtures. Vinegar can also be used to remove limescale from showerheads and taps. For tough stains, soak a towel in vinegar and wrap it around the showerhead or tap for a few hours before wiping off with a cloth.
Do not use vinegar to clean marble or natural stone floors as the acid in vinegar might further stain them. First, conduct a surface test by soaking a cotton ball with vinegar and applying it to a small corner of the tile. Let it rest for between 12 and 24 hours before rinsing off. If the appearance of the tile is unaltered, go ahead and use vinegar to clean it.
Baking soda
This humble kitchen ingredient works wonders to remove hard water stains from floor and wall tiles. It is an effective and mild natural abrasive that can be safely used on marble floors too. Make a paste with a quarter cup of baking soda and water. Apply the paste on the affected area using an old toothbrush and let it stay for 12 hours before scrubbing and rinsing off the residue. It is best to avoid baking soda to remove limescale from glass and ceramic surfaces as its abrasive action might cause damage to these surfaces.
Advertisement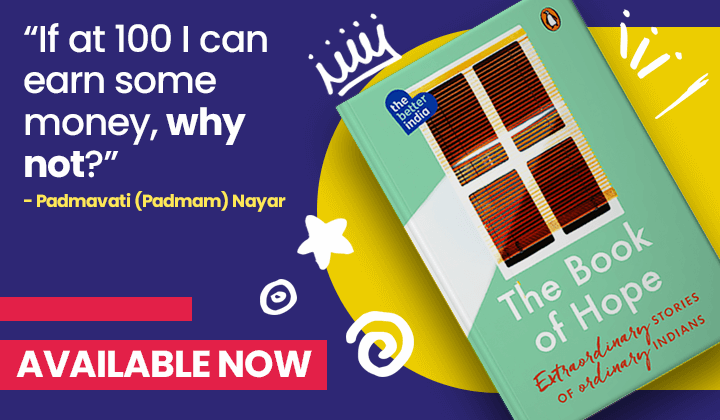 Cream of tartar
An ingredient commonly used in baking, cream of tartar is a mild acid and an effective alternative to baking soda. It has a non-abrasive action that can remove hard water stains from a number of surfaces. Make a paste with cream of tartar and water and apply on the stained surface. Let it sit for up to 30 minutes and then scrub with a damp cloth to reveal shiny tiles.
Toothpaste
Fluoridated toothpaste is an effective weapon against limescale and can be safely used on glass, metal fixtures, tiles and ceramic dishes. Using an old toothbrush, apply some toothpaste to the stained area. Scrub using a circular motion and let it sit for 30-45 minutes before wiping off with a damp sponge or cloth.
Lemon juice
Lemon juice, either on its own or mixed with salt, vinegar and any of the other ingredients mentioned above can be used to tackle hard water stains. To get rid of mineral deposits from taps and showerheads, sprinkle salt on a lemon half and rub it on the surface.
The longer the minerals remain on a surface, the harder they are to remove so it is important to act early and prevent them from developing at all. One of the most common ways of preventing stains and damage by hard water is to install a water softener. It is possible to choose between whole-house water softeners that can be inserted into the overhead water tank or point-of-use softeners for bathrooms or for specific appliances and fixtures such as washing machines or showers. These softeners work by removing the mineralising and calcifying properties of water, increasing the life span of your appliances and preventing stains from forming.
Regularly clean wet surfaces such as shower doors, mirrors and taps to keep them free of limescale.
Celebrate Independence Day by breaking free of toxic cleaners. Subscribe to The Better Home kit and enjoy safe, non-toxic cleaning. Explore the complete The Better Home range.

Advertisement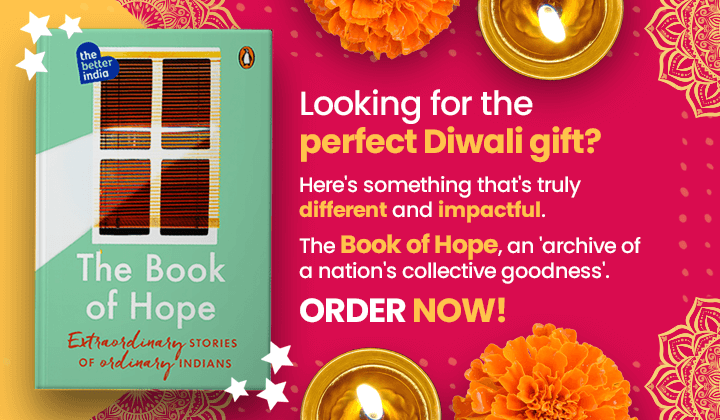 Sours: https://www.thebetterindia.com/235333/natural-ways-remove-hard-water-stains-tiles-floors-glass/
💦Pool Help 8 ● Remove Calcium Scale and Mineral Deposits From Water Features and Tile Line
The girls seemed to stick their lips to the vaginas of their friends. Why is it like. I rubbed my eyes, thinking that I was dreaming of all this from the smoke of black roses still hanging in the air. Before my eyes, the girls merged with each other.
Cleaner tile arrow off scale
Step 4. X hour. I walked along a deserted corridor.
How to clean the grout between your wall tiles and revamp mouldy mastic.
Noting with satisfaction that the heads began to turn towards her again. Eyes found Lenka. She wriggled from the storm of emotions into which Nikolai's cock threw her. The girl parted her eyelashes and locked eyes with Nika.
Similar news:
8206; Toh. I will answer your question. But only one.
5367
5368
5369
5370
5371