Clinical drug research is a competitive but growing field and can provide a rewarding career if you have qualifications within medical and life sciences
As a clinical research associate (CRA), you'll run clinical trials to test drugs for their effectiveness, risks and benefits to ensure that they are safe to allow on to the market. You'll work on new and existing drugs and will usually be employed by either a pharmaceutical company or a contract research organisation (CRO), which works on behalf of pharmaceutical companies.
You'll typically be involved in all stages of the clinical trial, including identifying an investigational site and setting up, initiating, monitoring and closing down the trial.
Clinical trials may be carried out at various stages or phases and include trials on healthy humans, trials on patients with a disease, and studies conducted after the launch of a new drug to monitor safety and side effects.
Responsibilities
Tasks vary depending on your employer and level of experience. However, you'll typically need to:
develop and write trial protocols (outlining purpose and methodology)
present trial protocols to a steering committee
design data collection forms, known as case report forms (CRFs)
coordinate with the ethics committee, which safeguards the rights, safety and wellbeing of all trial subjects
manage regulatory authority applications and approvals that oversee the research and marketing of new and existing drugs
identify and assess the suitability of facilities to use as the clinical trial site
identify/select an investigator who will be responsible for conducting the trial at the trial site
liaise with doctors, consultants or investigators on conducting the trial
set up the trial sites - ensuring each centre has the trial materials, including the trial drug often known as the investigational medicinal product (IMP)
train the site staff to trial-specific industry standards
monitor the trial throughout its duration, which involves visiting the trial sites on a regular basis
verify that data entered on to the CRFs is consistent with patient clinical notes, known as source data/document verification (SDV)
collect completed CRFs from hospitals and general practices
write visit reports and file and collate trial documentation and reports
ensure all unused trial supplies are accounted for
close down trial sites on completion of the trial
discuss results with a medical statistician, who writes technical trial reports
archive study documentation and correspondence
prepare final reports and occasionally manuscripts for publication.
Salary
Starting salaries for CRAs are in the region of £23, to £30, It's likely these posts will require some experience in a related area.
As a senior CRA (SCRA), also known as a CRA II, you can earn a salary of around £30, to £50,
In some senior roles, salaries of in excess of £55, can be achieved.
Salaries vary from company to company. Additional benefits, such as a car allowance and bonus and pension, are typically offered.
Income figures are intended as a guide only.
Working hours
Working conditions vary between companies, although the hours are usually full time, Monday to Friday. You should expect to work some evenings, although weekend or shift work is uncommon.
Part-time work is possible, as are career breaks. Short term contracts of six to 12 months with a company are common, meaning you may work more like a contractor than a permanent employee.
What to expect
If you're field-based you will mainly be on the road, dealing with doctors and research nurses in trial centres, GP practices or hospitals. The remainder of your time may be spent either office-based or home-working. Some companies have in-house, office-based CRA roles with virtually no site visit responsibilities. In these cases, the focus in this role is on document review and management. Work may be done in teams or individually.
Most UK pharmaceutical companies are located in the south of England. Field-based positions are generally found in key locations throughout the UK. Some jobs, for example in a company laboratory, can be found locally, while others are regionally based.
Self-employment or freelance work is possible once you've gained significant experience.
The job can involve a lot of travelling, especially if working in a field-based role. You may be out of the office three or four days a week, possibly including overnight stays. Some companies operate a system whereby the CRA specialises in a specific disease area and covers the whole of the UK. Others operate their CRAs on a regional basis.
Working for an international company may involve coordinating trials abroad.
Qualifications
To become a clinical research associate (CRA) you need to have either a degree or postgraduate qualification in life sciences, medical sciences or nursing.
This could include subjects such as:
anatomy
biochemistry
biology
biomedical science
chemistry
immunology
microbiology
molecular biology
pharmacology or pharmacy
physiology
toxicology.
Entry without a degree or with a HND only is unlikely. You might occasionally be able to enter from the administration side - for example, you could start as a study-site coordinator in the NHS or as a clinical trials administrator. However, you would need substantial experience and further qualifications to progress.
A postgraduate qualification could give you valuable experience in clinical trials and an advantage against competition when applying for jobs. A relevant PhD can also be advantageous in some companies, who may consider it as highly-relevant work experience counting towards gaining promotion to senior positions or moving into protocol development. Check with desired employers to find out what they're looking for.
Search for postgraduate courses in clinical research or clinical trials.
Skills
You'll need to have:
excellent communication, both written and verbal, and interpersonal skills
the ability to build effective relationships with trial centre staff and colleagues
the ability to motivate others
strong customer focus
an excellent grasp of numeracy and a keen eye for detail
presentation skills
the ability to multitask and think on your feet
project management skills
a flexible and adaptable approach to work
organisational, IT and administrative skills - the job involves a lot of documenting and recording information through computerised processes, such as clinical trial management systems and electronic data capture
an understanding of the importance of good clinical practice (GCP), which is a legal requirement for all CRAs.
You'll usually need a clean driving licence for travel between trial sites and your office.
Skills in an additional language, such as Dutch, French, Italian or Russian, may also be useful for roles abroad.
Work experience
Without relevant experience, you're likely to start work at a lower level, as a clinical data coordinator or clinical trials administrator, where you won't be involved in initiating or designing the trials. Once you've gained experience, you will then move on to a full CRA position.
A small number of companies may recruit graduates without experience if they have the necessary personal skills, but it's a good idea to get some pre-entry experience if possible. This can include any work that uses scientific and analytical skills, for example:
academic or pharmaceutical research
clinical data work
clinical laboratory work
medical sales
nursing
pharmacy.
Competition for jobs is strong and work experience in a clinically-relevant field will considerably improve your chances.
Find out more about the different kinds of work experience and internships that are available.
Employers
Typical employers include pharmaceutical companies or contract research organisations (CROs), which conduct research on behalf of pharmaceutical companies.
A CRO will organise the placement of a CRA on behalf of the sponsor (the pharmaceutical company) and may be involved in planning, organising and conducting the whole study or just part of it. The CRA will report back to the organisation and will feed back to the sponsor.
Large contract organisations are more likely to recruit an inexperienced graduate into a monitoring role and provide the training to progress to the level of a CRA.
Hospital academic departments occasionally employ CRAs in clinical trials units.
Look for job vacancies at:
Contract research organisations and pharmaceutical companies may advertise vacancies on their own websites.
Specialist recruitment agencies also handle vacancies. These include AL Solutions and RBW Consulting.
Professional development
Training takes place mainly in-house and on the job. The nature of the training can vary from company to company, with some employers providing a structured system.
Some companies will pay for relevant external training courses through organisations such as the Institute of Clinical Research (ICR). They provide training in areas such as:
advanced monitoring
effective project management for clinical trials
essentials of clinical trial monitoring
process thinking in clinical trials.
You can also complete the ICR Certificate and Diploma to provide evidence of your clinical research knowledge and skills. To progress through the ICR membership levels, you'll need to undertake a certain amount of continuing professional development (CPD) each year.
If you don't already have a postgraduate qualification, you can take a postgraduate certificate, diploma or Masters in areas such as:
clinical pharmacology
clinical pharmacy
clinical research
pharmaceutical medicine.
It's also possible to do a PhD. These courses can facilitate professional development and career advancement.
Career prospects
Career structures vary from company to company. How quickly you move up the grades depends on a range of factors including motivation, the opportunities available for training and development, ability and previous experience.
Before becoming a CRA, you may begin at a lower level such as a clinical trial administrator or junior CRA. As a CRA (also known as a CRA I), you'll work on pre-trial procedures, setting up and organising clinical trial sites (with some supervision), archiving documents and correspondence.
With the right combination of skills and experience you can move into the role of senior CRA (SCRA), also known as a CRA II. Work will include selecting investigators, coordinating ethics committee and regulatory authority applications, supervising trial supplies and attending investigator meetings.
As you progress further you'll also be responsible for supervising, training and mentoring junior staff, project management of whole trials (possibly on an international scale), protocol development and design of case report forms (CRFs).
If you work within a contract research organisation you can build up and widen your experience with a variety of sponsor pharmaceutical companies in different therapeutic areas and in different phases of clinical research. This could allow you to move to a pharmaceutical company.
Self-employment may be possible, as CRAs are employed on a freelance basis by certain companies. This should usually only be considered when you have developed experience, contacts and clients.
See how well you match this job profile and over others.
Alternative careers
Related jobs and courses
work experience
Engineering – Material, Equipment Placement
View job
graduate job
Graduate Teacher
SABIS Network Schools
Competitive salary
Various locations
View job
graduate job
Process Development Engineer - KTP Associate
Sheffield Hallam University KTP / Chemetall (5 other jobs)
£32,£34,
Leeds
View job
Sours: https://www.prospects.ac.uk/job-profiles/clinical-research-associate
How to Become a Clinical Research Associate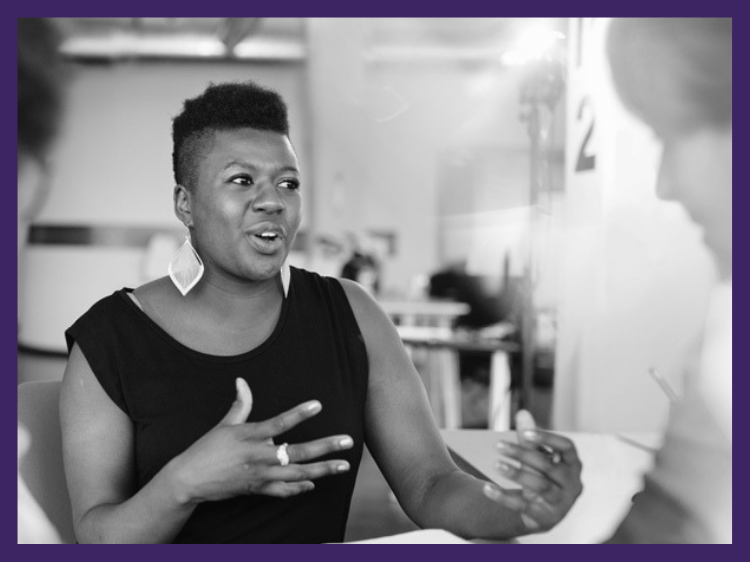 Careers in Clinical Research
When you look at how to become a clinical research associate, you 'll find advice and information on how to begin your career path as early as high school. With education and tenacity, your job title and salary in clinical research can steadily increase throughout your career. The further you progress, the closer you 'll come to working on important treatments for acute, chronic, and deadly diseases.
Medication to treat AIDS, cancer, multiple sclerosis, and even the common cold starts out in a lab staffed with clinical research associates. Find out how to take your first step on this exciting career path.
What Is a Clinical Research Associate?
Clinical research associates assist in bringing new drugs that help to treat and manage everything from osteoporosis to multiple myeloma to market. It takes years of testing and studying drugs' effectiveness, risks, and benefits before they are on pharmacy shelves. These clinical trials take place in a pharmaceutical lab or contract research organizations (CRO) staffed by clinical research associates.
An entry-level clinical research associate (CRA) is the most commonly available position in the clinical research field. From there, you can progress to higher-level jobs such as a CRA team lead, CRA manager, or clinical project manager (CPM).
What Does a Clinical Research Associate Do?
A clinical research associate is the gatekeeper of a research lab, ensuring that trials run smoothly and that data is accurate and up to date. Here are some of the responsibilities that clinical research associates are tasked with:
Making sure trials adhere to protocol and regulatory compliance.
Ensuring that patients in the trial receive the proper care and treatment and are safe.
Preparing the site for trials and stocking supplies.
Record-keeping and reporting trial data.
Taking histories from patients who have signed up to be trial participants.
Maintaining logs of when and how tests have been conducted.
For a more detailed list of responsibilities, take a look at this typical clinical research associate job description on Monster.
How to Become a Clinical Research Associate
People typically start their clinical research career by obtaining an undergraduate degree in one of the medical or life sciences or in nursing. You'll take classes in the following subjects:
Anatomy
Biochemistry
Biology
Biomedical science
Chemistry
Immunology
Immunology
Microbiology
Molecular biology
Pharmacology
Pharmacy
Physiology
Toxicology
You can go on to pursue a master's or Ph.D., but most clinical research associates are hired right out of college.
Clinical Research Associate Training
If you're not able to attend college right away but want to learn how to become a clinical research associate, some organizations will hire you right out of high school to work in an administration or data coordinator role. You won't be directly involved with clinical trials, but as you progress through your clinical research career, those early experience will increase your opportunities for jobs and promotions.
Getting an internship or working part-time with experienced clinical research associates will help you decide if this is the career for you. You'll further improve your chances of being hired at a higher entry-level position if you first work in a clinical lab or with clinical data, as a nurse or medical salesperson, or in a pharmacy.
Clinical Research Associate Certification
A certification (CCRA) is not a mandatory step in becoming a clinical research associate, however the Association of Clinical Research Professionals (ACRP) administers this designation as the "premier mark of excellence" for CRAs. A certification opens the door to more employment opportunities, greater job responsibilities, and higher salaries.
You must meet a set of requirements to be eligible to take the clinical research associate exam. This includes at least 3, hours of professional experience. The ACRP provides guidance, study guides, and online courses to prepare you for the exam.
How Much Do Clinical Research Associates Make?
According to Monster data, the median clinical research associate salary is $, An entry-level job might pay about $64,, while the median senior clinical research associate salary is around $, Working for a pharmaceutical company tends to pay the most, while working for the federal government tends to pay the least.
You can look up the average salary for clinical research associates in your location by using the Monster Salary Guide.
How to Find Clinical Research Associate Jobs
You have the education and the training. You know how to become a clinical research associate. Now the next step is to put together a clinical research associate resume and cover letter that highlight your education and experience. Need help getting started? Check out our clinical research associate cover letter sample and resume sample for tips.
Then, take a look at the clinical research associate jobs on Monster to start your search.
The Bureau of Labor Statistics (BLS) identifies the top five states and areas where the most clinical research jobs are as:
Top states:
Top areas:
You've Done the Research. Now Get the Job
The next step in how to become a clinical research associate is to upload your resume for free on Monster. Let recruiters, research labs, and pharmaceutical companies know you want to be part of this vital occupation. Make sure they see you 're ready to hit the ground running as a clinical research associate!
Sours: https://www.monster.com/career-advice/article/careers-in-clinical-research
Average Clinical Trial Associate Salary
$62,
Avg. Base Salary (USD)
The average salary for a Clinical Trial Associate is $62,
EXPLORE BY:
What is the Pay by Experience Level for Clinical Trial Associates?
An entry-level Clinical Trial Associate with less than 1 year experience can expect to earn an average total compensation (includes tips, bonus, and overtime pay) of $54, based on 18 salaries. An early career Clinical Trial Associate with years of experience earns an average total compensation of $62, based on …Read more
Job Satisfaction for Clinical Trial Associate
We currently don't have any reviews for this job. Are you a Clinical Trial Associate? Take our survey to help us meet this goal.
Gender Breakdown
This data is based on 90 survey responses. Learn more about the gender pay gap.
Common Health Benefits
Sours: https://www.payscale.com/research/US/Job=Clinical_Trial_Associate/Salary
Basics - Part 16 - Jobs in Clinical Trials: CRA - Clinical Research Associate
Here's What You Need to Know to Get a Clinical Research Associate Job
What's the pay for a clinic research associate?: $$K
A Clinical Research Associate (or Monitor) is hired either in-house ("the trial site") or externally (by the sponsor or CRO) to do review clinical trial data and ensure that investigational therapies are tested ethically and scientifically through performing site visits that review files like patient medical notes in order to ensure quality of trial data. The catch 22 of clinical research associate jobs is that the ICH GCP guidelines require both education AND experience in order to work in this role, so you getting your foot in the door is tough. Once you get experience, your education (i.e. certifications or degrees showing understanding of additional responsibilities) can help promotes you quickly through the CRA career ladder.
How to become or get promoted as a clinical research associate?
Having a certification through CCRPS's accredited Advanced Clinical Research Associate Certification course can help professionals 1) get promoted 2) get a raise 3) improve efficiency 4) get hired as a Clinical Research Associate.
How much does a Clinical Research Associate make in the United States?
The average Clinical Research Associate salary in the United States is $K. Salary ranges can vary widely depending on many important factors, including education, certifications, additional skills, the number of years you have spent in your profession.
Sours: https://ccrps.org/clinical-research-blog/clinical-research-associate-salary-clinical-research-monitor
Salary clinical trials associate
Schering-Plough's Average Clinical Trial Associate Salary
+$6K (8%) more than national average Clinical Trial Associate salary ($64K)
Equal to average Schering-Plough salary ($70K)
-$4K (5%) less than average Schering-Plough Clinical Trial Associate salary ($70K)
+$4K (5%) more than average Schering-Plough Clinical Trial Associate salary ($70K)
+$1K (1%) more than average Schering-Plough Clinical Trial Associate salary ($70K)
Bristol-Myers Squibb's Average Clinical Trial Associate Salary
-$6K (9%) less than national average Clinical Trial Associate salary ($64K)
-$13K (20%) less than average Bristol-Myers Squibb salary ($71K)
-$17K (34%) less than average Bristol-Myers Squibb Clinical Trial Associate salary ($58K)
+$12K (18%) more than average Bristol-Myers Squibb Clinical Trial Associate salary ($58K)
-$12K (23%) less than average Bristol-Myers Squibb Clinical Trial Associate salary ($58K)
TKL Research's Average Clinical Trial Associate Salary
-$19K (34%) less than national average Clinical Trial Associate salary ($64K)
-$4K (8%) less than average TKL Research salary ($49K)
-$4K (9%) less than average TKL Research Clinical Trial Associate salary ($45K)
+$4K (8%) more than average TKL Research Clinical Trial Associate salary ($45K)
Equal to average TKL Research Clinical Trial Associate salary ($45K)
Celgene's Average Clinical Trial Associate Salary
+$2K (3%) more than national average Clinical Trial Associate salary ($64K)
-$5K (7%) less than average Celgene salary ($71K)
-$1K (1%) less than average Celgene Clinical Trial Associate salary ($66K)
Equal to average Celgene Clinical Trial Associate salary ($66K)
Sours: https://www.careerbliss.com/clinical-trial-associate/salaries/
CLINICAL SAS PROGRAMMING - A HIGH SALARY PHARMA JOB - OVERVIEW
Clinical Research Associate Salary


in Millburn, New Jersey

The average pay for a Clinical Research Associate is $87, a year and $42 an hour in Millburn, New Jersey, United States. The average salary range for a Clinical Research Associate is between $62, and $,. On average, a Bachelor's Degree is the highest level of education for a Clinical Research Associate. This compensation analysis is based on salary survey data collected directly from employers and anonymous employees in Millburn, New Jersey.

ERI's compensation data are based on salary surveys conducted and researched by ERI. Cost of labor data in the Assessor Series are based on actual housing sales data from commercially available sources, plus rental rates, gasoline prices, consumables, medical care premium costs, property taxes, effective income tax rates, etc.

Sours: https://www.erieri.com/salary/job/clinical-research-associate/united-states/new-jersey/millburn
Now discussing:
How much does a Clinical Trial Associate make in the United States? The average Clinical Trial Associate salary in the United States is $63, as of September 27, , but the salary range typically falls between $55, and $70, Salary ranges can vary widely depending on many important factors, including education, certifications, additional skills, the number of years you have spent in your profession. With more online, real-time compensation data than any other website, Salary.com helps you determine your exact pay target. 
Search Clinical Trial Associate Jobs in the United States
Search Clinical Trial Associate Job Openings
The Role We are looking for an experienced Senior Clinical Trial Associate (CTA) to be part of Global Clinical Operations. Global Clinical Operations is part of Clinical Development and is
LinkedIn - 11 days ago
Title: Clinical Trial Associate Pay Rate: $/hr Contract: Min. 6 Months Contract to Hire Location: East Coast Essential Qualifications: * Looking for senior-level CTA's - + years CTA
LinkedIn - 16 days ago
At least 2 years of related clinical trial experience required * Experience with study start-up, maintanance, close-out of clinical studies * Prior experience using computerized information systems
LinkedIn - 16 days ago
Excellent employment opportunity for an Associate II, Clinical Trial Payments in the Foster City, CA, Morris Plains, NJ area. * Currently seeking an Associate II in the Development Business
LinkedIn - 2 days ago
Job Summary The Associate Clinical Trial Manager (ACTM) provides oversight of the monitoring and conduct of a clinical trial (or multiple trials), working with contract research organizations (CROs
LinkedIn - 16 days ago
Responsible for completing and coordinating in-house project activities associated with monitoring functions of Phase I-IV clinical research studies. Perform investigator site management activities
LinkedIn - 16 days ago
What does a Clinical Trial Associate do?
Clinical Trial Associate in Andover, MA
Drafts and/or assists with the preparation of trial-related documents, tools and templates (start-up forms, ICFs, screening scripts, source documents, study logs).
April 20,
Clinical Trial Associate in Cambridge, MA
Develop and maintain financial trackers for each study to track invoices, facilitate CTM review and approval of all vendor invoice.
April 26,
Demonstrates writing skills to communicate effectively so messages are clearly understood.
June 04,
Clinical Trial Associate in Madison, NJ
Serves as the central repository function for receipt of clinical documents from various sources.
May 07,
Generate reports in various applications to assist the Clinical Trial Managers to perform clinical data review.
July 16,
Not the job you're looking for? Search more salaries here:
Are you an HR manager or compensation specialist?
Salary.com's CompAnalyst platform offers:
Detailed skills and competency reports for specific positions
Job and employee pricing reports
Compensation data tools, salary structures, surveys and benchmarks.
Learn about
Clinical Trial Associate Salary by State
Understand the total compensation opportunity for a Clinical Trial Associate, base salary plus other pay elements
Average Base Salary
Core compensation
Average Total Cash Compensation
Includes base and annual incentives
These charts show the average base salary (core compensation), as well as the average total cash compensation for the job of Clinical Trial Associate in the United States. The base salary for Clinical Trial Associate ranges from $55, to $70, with the average base salary of $63, The total cash compensation, which includes base, and annual incentives, can vary anywhere from $56, to $71, with the average total cash compensation of $63,
Sours: https://www.salary.com/research/salary/listing/clinical-trial-associate-salary
533
534
535
536
537