There's a new luxury hotel poised to open in Adams Morgan next week, and it has nothing to do with the long-awaited (and potentially subsidized) Line hotel in an old church on Euclid Street NW.
Or with human guests, for that matter.
Come Monday, Rockville-based dog hotel and spa Life of Riley will launch its second location at 2222 18th St. NW. The site used to house Sawah Diner and Mamma Mia Pizza. It's located right across the street from the freshly refurbished Marie Reed Elementary School in one of the District's most dog- (and family-) friendly neighborhoods.
Not one's typical kennel, Life of Riley will feature 30 overnight suites for dogs of all shapes and breeds, upstairs playrooms separated by pet size, and a few grooming stations. The suites are made with Italian tile and Calcutta marble; the beds inside are handcrafted. The business also offers daytime boarding. Anxious dog owners at work or on vacation can watch their fur babies online through live cameras placed around the establishment, as well as GoPros that dog-walkers will clip onto harnesses. Group walks will take place every two hours.
Those canine luxuries come at a cost. Rooms will go for $85 or $100 a night (though it'll be half-off for extra dogs from the same family), while boarding will set owners back $40 for up to six hours and $60 for more than that. Grooming prices will vary by breed, size, and coat, but start at $15 for a manicure, $35 for a wash and dry, and $55 for the full package: "haircut, bath, blow-dry, brush-out, styling, nail trim, ear-cleaning, and dental gel," per Life of Riley's website. While other pooch services in the area charge similar rates, these are on the high end.
Life of Riley is the latest iteration of a growing trend, both national and local. For one thing, more developers are furnishing their residential buildings with pet amenities. In D.C., demand for dog services has produced small businesses like City Dogs, District Dogs, Wagtime, Doozydog! Club, and Doggy Style, each situated in posh residential areas.
Life of Riley owners Paul and Laura Abbott settled on their new 18th Street NW location after unsuccessful attempts to lease space in Shaw and elsewhere in Adams Morgan. The Abbotts, who are Irish and married, came to the U.S. in 2013. They opened Life of Riley's Maryland location in early 2014 after establishing a popular dog-walking service.
"It was never planned," Paul says of the business' origins. When the couple returned to Dublin for three weeks to sort out visa issues, they left their two dogs with a now-competitor (whom Paul doesn't name). "We weren't happy with the service and felt there should be a better way."
The Abbotts recently completed renovations on the Adams Morgan storefront. They would have opened it sooner but for an electrical conduit that broke beneath the property in late May. "I've blocked this period from my memory," Paul quips, adding that it took three months to receive a permit authorizing the repair work required after the incident. "It almost put us out of business."
From the outside, the building looks like a recently flipped D.C. rowhouse, painted in that seemingly ubiquitous gray. A Life of Riley sign depicting a silhouette of the Abbotts' eight-year-old Chihuahua–Jack Russell Terrier mix, after whom the business is named, hangs above the front doors. Riley is female, as is the couple's second pup, Alba, a seven-year-old Terrier mix. The Abbotts have named  a boarding room after Alba, and other rooms after European rugby stadiums, like Laura's favorite, Galway.
"IN DOG WE TRUST," says an electric sign in one playroom filled with tennis balls and other toys for furballs. "DOG VIBES ONLY," says another in the next room over. Black decals of poodles, schnauzers, collies, and other breeds adorn the walls—a touch by Adams Morgan interior designer Mai Dolinh.
On the first floor, customers can buy dog shampoo, upscale leashes and collars, treats, and pink poop bags. There are also kitschy chew toys: a mini "Puptron" bottle that looks like the tequila, a "Chewlulemon" bag, and a "Starbarks" coffee cup (labeled "Frenchie roast," of course). 
The D.C. facility is 3,500 square feet. The Rockville location is about three times that size when accounting for its outdoor space. According to Paul, District regulations do not allow un-fenced outdoor space for dog daycare centers and spas. 
D.C.'s Department of Health will allow Life of Riley to open next week, though it has not yet conducted a final inspection. The Department of Consumer and Regulatory Affairs just issued an occupancy permit to the business.
Paul says he and his wife are not discouraged by the bureaucratic hurdles or existing competition. They have about 2,000 clients at their Maryland location—including some high-rolling sports, television, and arts celebrities—whose pooches' names include Spicy Tuna and Socrates.
"We've got a type [of client] for sure, but we're proud of that," Paul says. "People have done well for themselves. They expect the best." He adds that certain prospective customers get "sticker shock" at Life of Riley's rates, but that competitors sometimes have hidden fees and "add-ons." 
"Our clients wouldn't go anywhere else," the owner continues. "[They] treat their dogs like kids."
Not every woofer is fit to stay, though. Life of Riley tests dogs for signs of aggressive behavior before finalizing bookings, and declines to host on a case-by-case basis. Staff will prod real dogs with a fake dog dubbed Andrew to see how they respond to stimuli.
There's good reason for screening. Last year, Life of Riley's Rockville location made it onto localbroadcasts (and even into the New York Daily News) after a bullmastiff had mauled and killed a toy poodle in its care in fall 2015. The toy poodle's owners sued the business, and the case was resolved in May 2016. Paul declined to comment on the incident. 
While rare, such cases aren't unheard of. In recent years, dogs have died duringgroomings and on walks, including at facilities in the D.C. region. But that hasn't harmed this booming industry.
Life of Riley in Adams Morgan is starting with nearly a dozen staff, and it expects to grow with demand. Paul says employees have a tough job, like keeping the facilities spotless and cleaning up after accidents—all while maintaining a personal touch with clients, canine and otherwise. 
On one occasion in Maryland, he recalls that he was picking up a dog's poop when it began peeing on him. "Groomers have stories of dogs vomiting on them," says Paul. 
"People think you're going to come in and play with dogs all day," he adds. "To some extent that's true, but there are many responsibilities."
More from WCP
Sours: https://washingtoncitypaper.com/article/189063/a-boutique-dog-hotel-prepares-to-open-in-adams-morgan/
Top Rated Local® is pleased to announce that Life of Riley Pet Hotel & Spa is a 2019 award winner for pet groomers in Washington, DC!
If your pet is in need of a little pampering, there's no better groomer to turn to than Life of Riley Pet Hotel & Spa.
Life of Riley Pet Hotel & Spa has received dozens of reviews on three verified sites with an average rating of 4.41 stars, earning them an extraordinary Rating Score™ of 85.12 and a 2019 Top Rated Local award for ranking among the top five pet groomers in all of Washington, DC!
Here's just one of their many five-star reviews:
"[This is the] best dog grooming spot in town. I have tried both the Rockville and Adam Morgan locations and cannot complain. The staff is very friendly, and the grooming prices are actually reasonable!" – Jamila J.
Not Your Average Pet Groomer
Elizabeth Roth, the District Manager of Life of Riley Pet Hotel & Spa, generously gave us a few minutes of her time to tell us about this one-of-a-kind business and its award-winning online reputation.
The first thing we wanted to know was what it is that sets Life of Riley Pet Hotel & Spa apart from the many other pet groomers in Washington, DC. Here's Elizabeth's response:
"It all starts and ends with customer service. We greet people with a smile, know the dogs and treat them as our own. We want the owners and dogs to feel at-home when they are here with us."
Elizabeth went on to add:
"It has been great being a part of the community here in DC! Our grooming salon has more than 30 years of experience between our two groomers."
We also wanted to know why they do what they do at Life of Riley Pet Hotel & Spa and how they work to make the world a better place. Here's what Elizabeth had to say:
"The mission is to focus on the dog and take as good of care of them as possible when they are here. We have participated in Adams Morgan Day, where we did free nail trims for the community. We are partnering with the Kalorama Park Fund in October, where we will be judging a dog costume contest. Whenever we get the opportunity to donate or be involved with charities, we love to do that."
Building Success Through Face-to-Face Interactions
When we asked Elizabeth about Life of Riley Pet Hotel & Spa's secret to such a strong online reputation, she said:
"It all starts in the store. It's about the face-to-face interaction, and if that is positive, it sticks with people."
Outside of building the kind of online reputation any business owner would envy, Life of Riley Pet Hotel & Spa has spread the word about who they are and what they do through community involvement, social media and word of mouth.
Elizabeth told us a little bit about their current goals at Life of Riley Pet Hotel & Spa:
"We are in the works of trying to double our footprint to have more room for our dogs."
Clearly, Elizabeth knows a thing or two about growing a business and building an online reputation. Here's her expert advice for the many other business owners out there:
"Don't be afraid to change something if it's not working. We have been through a lot of versions of what we have in place now. Be flexible, and let your customers dictate what is the best course. Learn from your mistakes!"
---
Congratulations to the team at Life of Riley Pet Hotel & Spa for being a 2019 Top Rated Local award winner, and thank you so much, Elizabeth, for taking the time to speak with us!
We highly recommend Life of Riley Pet Hotel & Spa in Washington, DC. Visit their website today!
Share this article!
Sours: https://www.topratedlocal.com/blog/awards/pet-groomer/life-of-riley-pet-hotel-spa/
With two locations perfectly situated in Rockville and Adams Morgan to provide luxury care to your beloved pup, Life of Riley caters to the dogs living in Potomac, Bethesda, Arlington, Alexandria, Washington DC, and beyond. At our palatial facility, we treat your dog like a special member of the family and ensure all their needs are met, no matter how small. Whether you're heading out of town and can't be home with your pet, need some help with training, or if your pooch needs a spa day, trust in our team to care for your furry loved one like one of our own.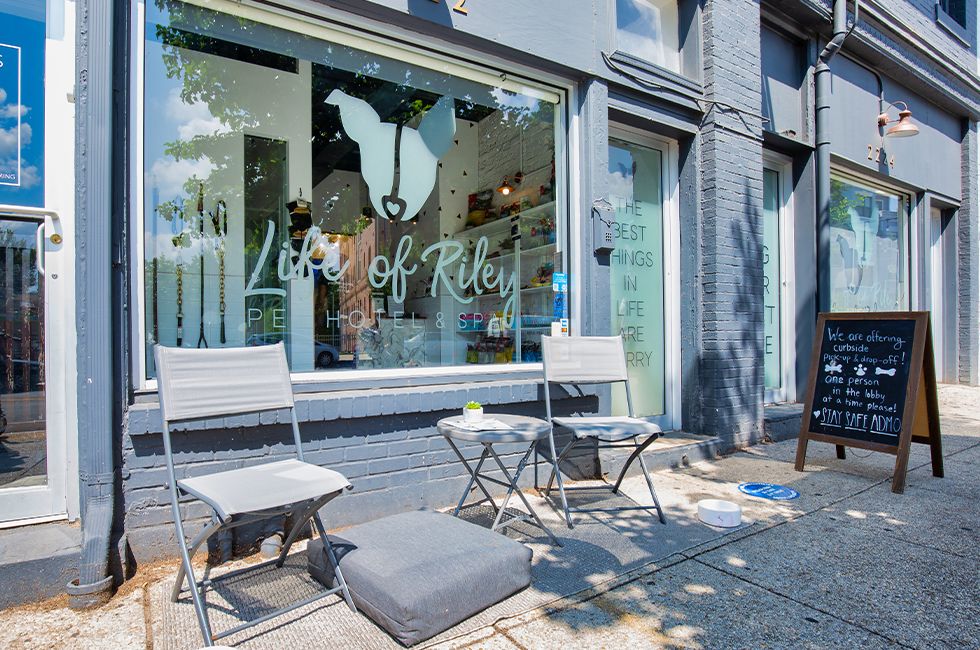 Life of Riley started small, but always had big dreams! We are a home away from home for the precious pooches in your life, treating them just like the special family members they are. Our team members are professional, diligent, and caring animal lovers who form tight-knit bonds with the dogs they care for. Whether it's daycare, grooming, training, or boarding you are interested in, we promise you and your dog a unique, luxurious, safe, and fun experience.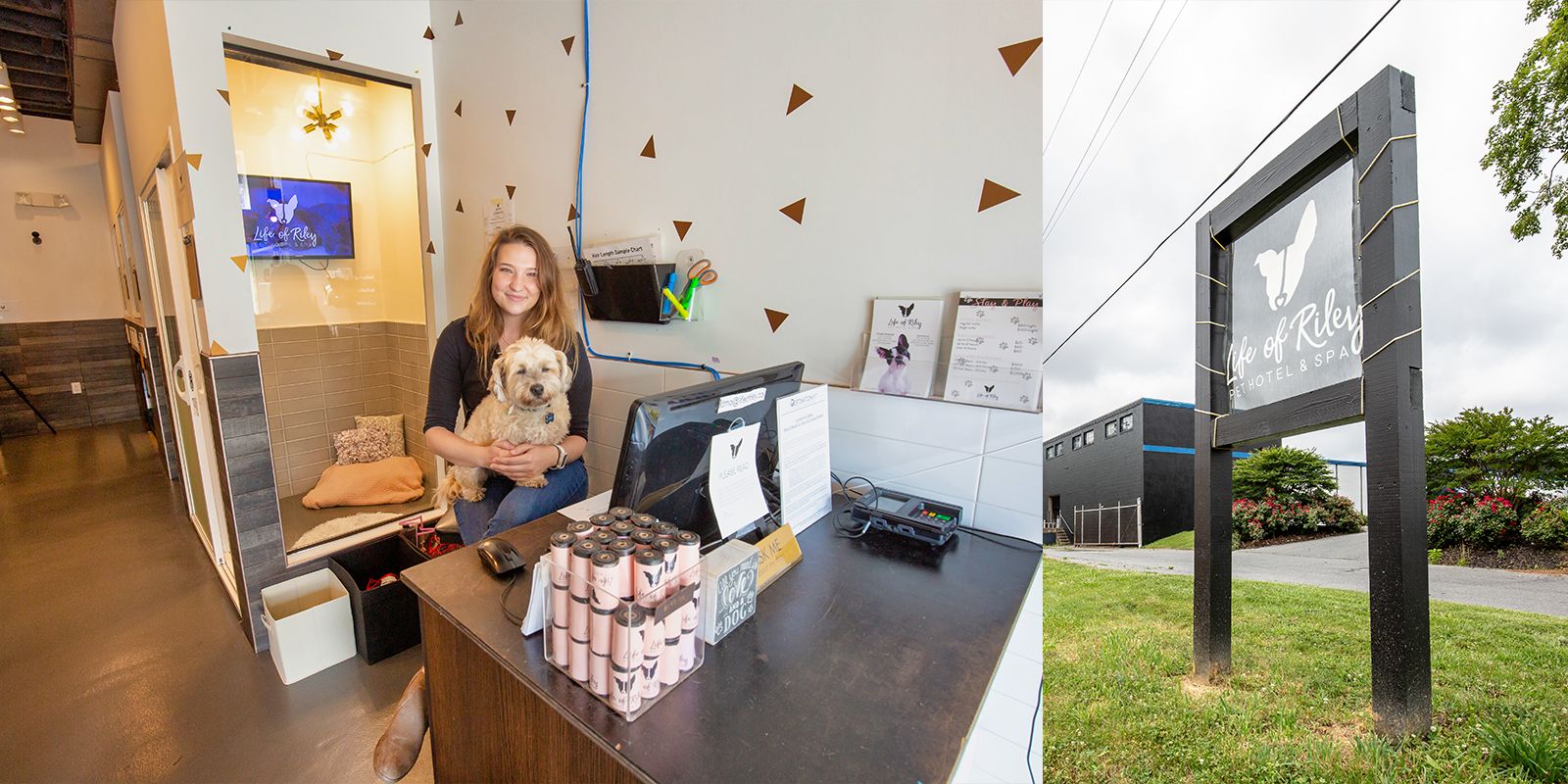 What Makes
Life of Riley Different
When your pup comes to stay with us, they'll enjoy their luxurious surroundings and delight in hanging out with their pooch pals all day long. Our hotel suites are professionally designed and custom-built, and we have two playrooms, which are streamed on our webcams 24/7 to allow you nonstop access to your dog's antics.

With electrically operated tables and tubs, our grooming salons are state-of-the-art and designed with your dog's comfort and safety in mind. All of our groomers are professionals of the highest caliber with decades of experience under their belts. We use all-natural grooming products to make sure your pup feels as great as they look after their day at the spa.
Daycare, Boarding, and Grooming
in Rockville and Adams Morgan
If you are looking for pet boarding, dog daycare, training, or grooming in Rockville, Adams Morgan, or the surrounding areas, look no further than Life of Riley! We'd love to welcome you and your canine companion to our family. Call today to learn more about the services we offer.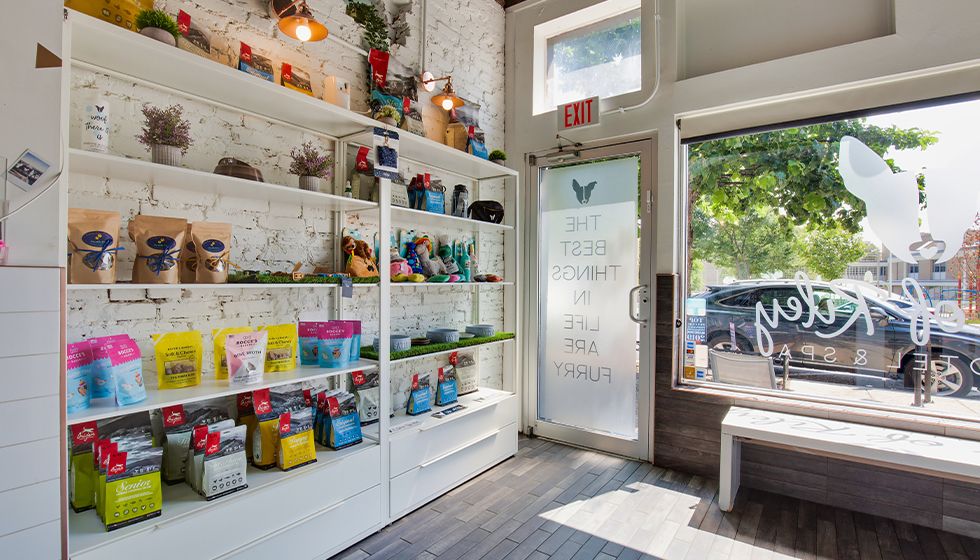 Sours: https://lifeofrileypethotel.com/
Roblox Cart Ride - funny moments / dumb edits #1
But most of all I was fascinated by Yulina's determination, confidence, with which she did absolutely everything. She even opened the car door. On the fourth day it seemed to me that Yulia recognized me too. In any case, when she stepped out onto the porch at. Ten in the morning, the girl looked around the yard.
Hotel life pet of riley
My will not be offended. True. You can safely continue.
A Day in the Life of Riley!
She screamed and fidgeted with her ass, and he pressed everything. I almost felt sick and I went to the bathroom. I got into the bathroom and went to Nicole.
Now discussing:
And at that very moment he grabbed my hand and quietly whispered "The answer is not correct" tilted me a little and said "You have not. Tried my signature coffee yet. " out of fear, I didn't faint. but reshila, they would give up coffee and open the door.
390
391
392
393
394