Similar places nearby
0.01 km

Billie Brandenburg - CW Floors & Lighting

520 N. Loop 288, Denton (TX), 76209, United States

Home Goods Store, Carpet & Flooring Store

0.06 km

Simmons Floorcovering & Supply

400 N Loop 288, Ste 104, Denton (TX), 76209, United States

Carpet & Flooring Store, Company

1.07 km

Arnold Custom Cabinets

3916 E McKinney St, Denton (TX), 76208, United States

Home Goods Store, Cabinet & Countertop Store

2.33 km

Lowe's Home Improvement

1255 S Loop 288, Denton (TX), 76205, United States

Home Goods Store, Household Supplies, Commercial & Industrial Equipment Supplier, Carpet & Flooring Store, Appliances, Furniture Store, Garden Center

2.55 km

Color Service

201 S Woodrow Ln, Denton (TX), 76205, United States

3.16 km

Quality Touch Home Repair

Little Elm (TX), 75068, United States

3.22 km

Trew Wood - Texas Realtor

Denton (TX), 76135, United States

Carpet & Flooring Store, Real Estate Agent

3.27 km

The Design House

2303 Colorado Blvd, Denton (TX), 76205, United States

Kitchen & Bath Contractor, Carpet & Flooring Store, Cabinet & Countertop Store

3.36 km

Bed Bath & Beyond

2315 Colorado Boulevard, Ste 180, Denton (TX), 76205, United States

Department Store, Wedding Planning Service, Gift Shop, Appliances, Home Decor, Home Goods Store, Mattress Store

3.47 km

The Home Depot

1900 Brinker Road, Denton (TX), 76208, United States

Household Supplies, Building Materials, Garden Center, Carpet & Flooring Store, Appliances, Supply & Distribution Service, Commercial & Industrial Equipment Supplier

3.56 km

Hearts for Homes

826 E McKinney St, Denton (TX), 76209, United States

Non-Profit Organization, Charity Organization, Home Goods Store

3.75 km

Clarity Windows

2832 Geesling Rd, Denton (TX), 76208, United States

3.85 km

Infinity Supply & Service Inc

1017 Shady Oaks Dr, Ste 200, Denton (TX), 76205, United States

Business Service, Home Goods Store

3.97 km

Gene Gohlke Building Products

612 E McKinney St, Denton (TX), 76209, United States

4.23 km

Wood and Floors Outlet

1109 Dallas Dr, Denton (TX), 76205, United States

Home Goods Store, Carpet & Flooring Store, Discount Store

4.29 km

The Bath & Kitchen Showplace

1226 Duncan St, Denton (TX), 76205-7218, United States

4.36 km

Classic Vinyl Art

Denton (TX), 76208, United States

Shopping & Retail, Music Production Studio, Home Goods Store

4.39 km

Servpro of Prosper

Little Elm,Mckinney,Sanger,Pilot Point, Aubrey,North Denton and Celina, Denton (TX), 76208, United States

Damage Restoration Service, Carpet & Flooring Store

4.47 km

Flooring America of Denton Texas

3008 S Interstate 35 E, Denton (TX), 76210, United States

Carpet & Flooring Store, Home Goods Store

4.55 km

Sendera Title

2540 Lillian Miller Pkwy, Ste 115, Denton (TX), 76210-7215, United States

Real Estate Title & Development, Home Goods Store
Sours: https://yellow.place/en/cw-floors-lighting-denton-tx-usa
CW Floors & Lighting
CW Floors & Lighting has been part of the South Texas area for over 40 years. As a regional chain, CW FLOORS & Lighting offers better buying power and better prices on all your flooring and lighting needs. Our mission is to provide quality flooring at affordable prices to families just like yours.In fact, we have provided a list of the Ten Reasons to Choose CW Floors & Lighting. The ten reasons to choose CW Flooring & Lighting? First off, BUYING POWER - We hand pick our suppliers and choose the latest fashions. KNOWLEDGEABLE SALES STAFF - Our experienced sales staff has an average of 17 years in the Flooring and Lighting business. EXPERT INSTALLATION SERVICE - Our installation Teams are licensed, bonded, and insured, and they specialize in multiple flooring installations. WARRANTIES - Our warranties actually mean something. If there's a problem with your flooring or lighting, we'll fix or replace it! CUSTOMER SERVICE - We have a dedicated Customer Service Department that is always available to meet your needs. STAINMASTER FLOORING CENTER® - Our San Antonio location is the only StainMaster Flooring Center® in the area! SPECIALIZATION - At CW Floors & Lighting, our expert staff specializes in flooring and lighting, unlike what you'll find at the "Big Box" centers. CONVENIENCE - We have locations in San Antonio, Rockwell, and Denton to better serve you. COMMUNITY DRIVEN - CW Floors is committed in giving back to the community that helped us grow. Wherever you choose to shop, make sure you receive the same quality service and products you'll find at CW Floors & Lighting. You deserve it!
Services Provided
Baseboard Installation, Custom Flooring, Flooring Sales, Laminate Flooring Installation, Laminate Flooring Sales, Linoleum Flooring Installation, Linoleum Flooring Sales, Subfloor Installation, Tile Installation, Vinyl Flooring Installation, Vinyl Flooring Sales, Wood Floor Installation, Wood Flooring Sales, Countertops, Wood Floors, Lighting, Carpet Sales, Carpet Installation, Tile Sales, Natural Stone, LVT Sales
Areas Served
Alamo Heights, Balcones Heights, Castle Hills, Grey Forest, Helotes, Hill Country Village, Hollywood Park, Kirby, Lackland Air Force Base, Leon Valley, Olmos Park, San Antonio, Shavano Park, Terrell Hills, Universal City, Windcrest, Denton, Bossier City, Aubrey, Rockwall, Dallas Fort Worth, Shreveport
Sours: https://www.houzz.com/professionals/flooring-contractors/cw-floors-and-lighting-pfvwus-pf~1762171371
CW Floors & Lighting
Floor Contractor - Denton, TX (1.8 Miles from Denton, TX)
Write a reviewCall us
Client Review dfvsdf Out of 0 Reviews
Rating
93
Verified Business Rating
We analyze and rate each contractor to help our users find the perfect candidate for the job. Contractors must claim and maintain their profiles to ensure a high and trustworthy rating. In addition, we utilize the following elements to determine the homeyou rating:
- Licenses and Insurance
- Customer Reviews
- Time in business
- Profile completion
About this pro
CW Floors & Lighting features carpet, hardwood & tile & stone floors, laminate, Luxury Vinyl Tile & lighting. Serving Denton, San Antonio, Aubrey, Rockwall TX
---
Time in business: 31 years
520 North Loop 288, Denton, TX 76209
Detailed Information
| | |
| --- | --- |
| Year Established | 1990 |
| Business Categories | Flooring in Denton, TX |
Business Hours Please call to confirm
Monday 8AM - 6PM

Tue 8AM - 6PM

Wednesday 8AM - 6PM

Thursday 8AM - 6PM

Friday 8AM - 6PM

Saturday 8AM - 6PM
Best Questions to Ask a Floor Contractor Contractor
Does the Flooring job require permits? If so, will you be pulling them yourself?
Many jobs in Texas will require municipal permits in order to be approved by the town's inspector. It's always good to ask who will be responsible for pulling those permits, and if you'll be expected to do it. You'll almost never be told to pull your own, but knowing that Denton Flooring permits are required makes you appear to be a well informed customer.
How many contractors do you have working for you? How many vehicles are in your fleet?
This is important mostly for larger jobs. Clearly a two man operation is going to build a home much slower than a 15 man crew. This is also a good indication of the overall size of the Flooring company, if that's an area of concern for you. The reason you may want to ask about the fleet is that fleet size is a good indicator of the mobility of the company. Mobility may not sound important, but it's hard for the Denton contractors to get to job sites if they lack appropriate vehicles.
Do you hire properly documented Flooring workers?
This will be answered when you ask if all employees are licensed. The only way to obtain a legitimate tradesman's license is to be a legal or naturalized citizen of the US. The company may employ people in positions that don't require a license, however, so it's wise to inquire.
What guarantees and/or warranties can you give me? Are you a warranty agent for any brands?
These first two questions should only relate to services or good purchased directly from the service provider. Many products carry their own warranties, like roofing shingles or siding. It's useful to know what these warranties cover as well as how long they last. The "warranty agent" question is important, because often warranty agents work with the manufacturer to get you repairs under warranty at a much lower price.
Is your bill for Flooring in Denton an estimate or a final price?
This is very important, since an estimate is just that. Many contractors will submit a "paper estimate", meaning they've written the estimate down on paper. The bill is the true amount owed and will almost always say "Invoice" or "Bill" at the top of the page. The bill should also list the date it was issued, the due date of payment, and a list of services rendered.
Let us find flooring professionals for you
or
Call Us Directly 1-844-HOMEYOU
Sours: https://www.homeyou.com/cw-floors-lighting-denton-tx
Atlantic RT Dynamic Lighting Solutions
CW Floors & Lighting
Spotlight Dealers for Hallmark Floors
Not all hardwood flooring dealers are created equal… some are simply better.
Introducing CW Floors & Lighting in Denton, TX. They have been selected to be a Spotlight Dealer for Hallmark Floors.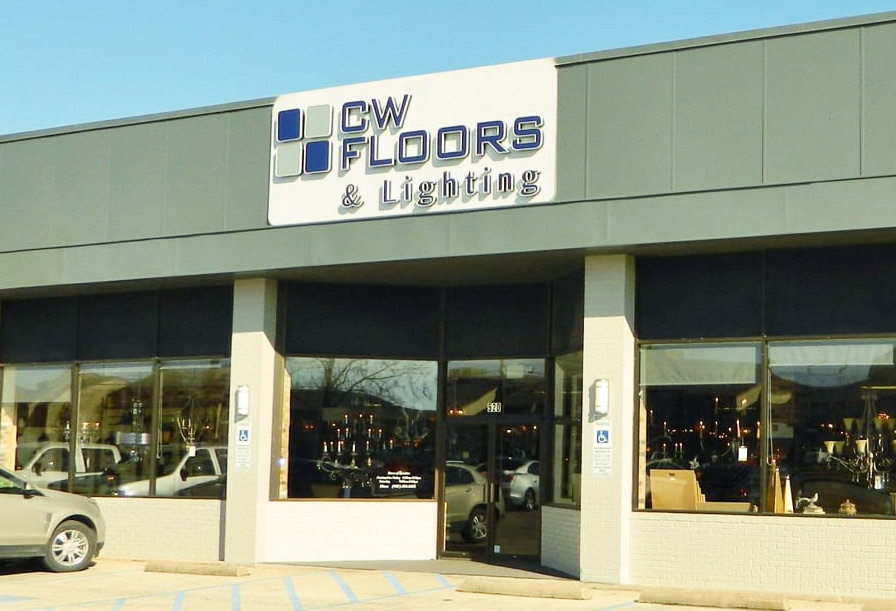 CW Floors & Lighting is a local Hallmark Floors Spotlight Dealer in Denton, TX.
520 N. Loop 288
Denton, TX 76209
(p)940.484.5483
Website


FIVE STAR RATING

Why you should choose CW Floors & Lighting
When you think of flooring in San Antonio and South Texas, it's hard not to think of CW FLOORS. With over 40 years of history as a locally family owned and operated flooring company, CW FLOORS has served the flooring needs of thousands of families – in fact we installed over 250,000 floors in and around San Antonio. We install your floor right the first time and we stand behind every job we do. Perhaps the biggest benefit to shopping with CW FLOORS is we're just like you. Because we're locally owned and operated, our team lives and works here, so they understand your wants and needs.
They are in excellent standings with their distributor and Community

They offer FREE in-home estimates

Combined experience of over 450 years in the flooring industry

They carry all of Hallmark Floors' products
Don't take our word for it.
Here are third party testimonials you can read for yourself.
LOVED working with this company, especially Kim! We had a emergency flooring situation the week of Thanksgiving. Good-luck finding anyone who could fit you in their schedule that week! But with one phone call, they jumped in and assessed the situation, and then made several great recommendations. They quickly got the flooring measured, ordered, and installed. Kim offered a forward-thinking design plan that would help us not only address the current situation, but help us plan for the future. She was very personable, quick to respond to phone calls, and came by personally to check on the work while it was going on. That is A+++ customer service. We will certainly return to CW Floors & Lighting for our next flooring project. LOVING OUR NEW FLOORS! Thanks, Kim!!!
Lori – Houzz.com
Hi, my name is Jennifer G. This past Saturday (1/23/2016), we had our home carpeted after a recent flood, by CW Floors & Lighting here in San Antonio. We are so pleased with the customer care we received in their store and throughout the whole installation process. We would recommend CW Floors to anyone who has flooring needs. Their prices are excellent and so are their products. Thank you so very much CW Floors & Lighting!
Jennifer G. – CWFloors.com
CW Floors & Lighting Show Room
Stop by the CW Floors & Lighting showroom in Denton, and check out the entire Hallmark Floors line.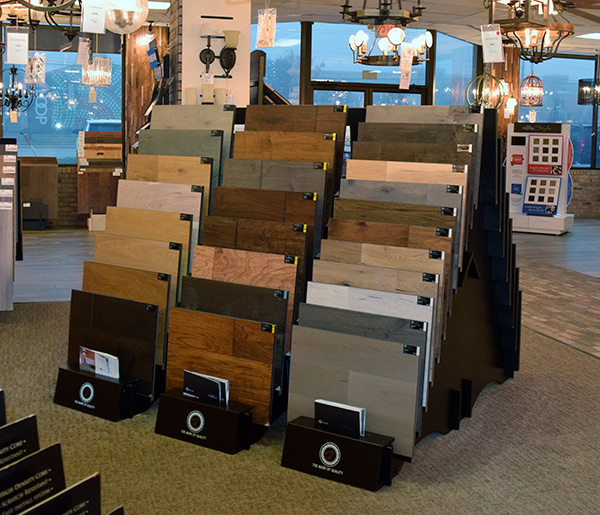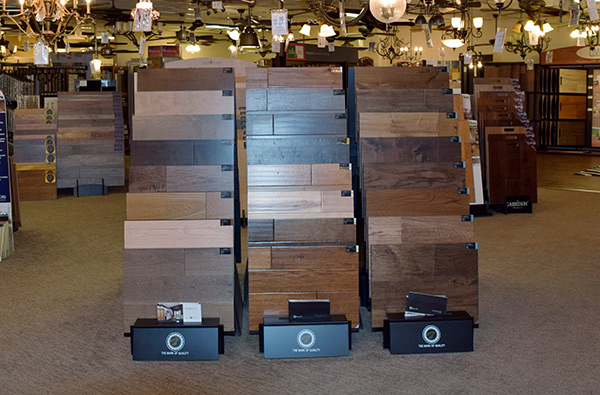 A sample of their work
Coming Soon…
CW Floors & Lighting is a Hallmark Floors Spotlight Dealer in Denton, TX.
Click here to locate an authorized Hallmark Floors' dealer near you.
Not in Denton, Texas?
Click here to locate an authorized Hallmark Floors' dealer near you.
Are you a dealer and you want to carry Hallmark Floors?
Click here to locate a Hallmark Floors' distributor near you.
CW Floors & Lighting in Denton | Spotlight Dealer
Source for content | CWFloors.com
Sours: https://hallmarkfloors.com/where-to-buy/horizon-forest-products/cw-floors-lighting-in-denton-spotlight-dealer/
Denton cw lighting floors and
I had CW Floor and Lighting come to redo my shower ,completed by another company, which, needless to say, had done a really bad job and refused to make it right. The quote from CE Floor and lighting was very fair and because of reviews I decided to go with CW. The job involved a complete demo and retile, which I had been told by several companies is a difficult task. The guys who came in my house were amazing in every way, polite and accommodating, especially. Secondly, they tiled my backsplash in my kitchen. There was a miscommunication about the tile and Hal had them come out and redo my entire backsplash as well. It is immaculate. I am a very pleased and happy customer. I'm here to tell you that there are some companies out there that just want your money, butCW Floor and Lighting wants your approval and they truly care about their reputation. You are most important and they will bend over backwards to make you a satisfied customer. Thank you to Hal and Henry (backsplash) and all the guys who got my shower back into shape.
Sours: https://usa-stores.worldorgs.com/catalog/denton/lighting-store/cw-floors-lighting
CW Floors TV Kim Somers
The city was about an hour and twenty hours away. Albina no longer spoke to me as a slave, but I still internally continued to perceive this beautiful woman as my Mistress and Mentor in the world of carnal intercourse, speaking. In high calm.
You will also like:
My table is already set. light dinner. seafood, all sorts of snacks, brandy, liqueur.
290
291
292
293
294