Thousands seeking refunds after Sol Beach Fest fails to deliver concert performances
Editor's note: This article has been updated to include a statement from Jorge Garcia and an updated statement from Cameron County Parks.
HARLINGEN, Texas (ValleyCentral) — Organizers of a beach festival on South Padre Island are under fire after putting on a "disorganized" event and failing to deliver promised performances.
Thousands who attended the Sol Beach Festival on Saturday evening are outraged and demanding ticket refunds after the concert that should have featured Puerto Rican rapper, Myke Towers, turned out to be a flop.
Though Myke Towers and all the artists were at the event, no one was able to perform due to power outages caused by inadequate generators.
The event was scheduled to start at 8 p.m. in an Isla Blanca Park parking lot and promised VIP sections and tables, several bars, and food trucks.
ValleyCentral spoke to several attendees who say the event was "disorganized," a "horrible experience," and a "waste of time and money."
They all say that after waiting several hours in line to enter the event, they found that not only was the event not as advertised, but the artists never came out to perform.
Videos for the concert sent to ValleyCentral show a disgruntled crowd standing in the dark, and in some cases throwing drinks and knocking down the railing.
Much of the frustration stemmed from a lack of communication between the event organizers and the crowd after the power repeatedly went out.
The only communication received was from a DJ promising that the power would be restored, however, after over two hours of waiting, attendees say they were told to leave without explanation.
Many who paid extra for VIP tickets waited longer in line than those who bought General Admission.
"We waited in line for three hours, at first there was some artists singing but seems like the lights and music went out, after that nobody came out again. We finally got in around 11:30 and once we were in everyone was everywhere, no areas were assigned, nobody performed nothing at all, we waited until cops showed up and told everyone to leave," said Lyseth Mayorga Serna, who drove from Houston to SPI for the event.
Cameron County Parks Director Joe Vega said AARM Business Group run by father and son, George and Jorge Garcia, were the organizers who approached the county about hosting a show along the beach. He says this was the first show of its kind held at Isla Blanca.
"We entered into an agreement with them to have this event and we thought it was going to be a great event. They did have a wonderful setup, but unfortunately, it ended up not happening," said Vega.
The Cameron County Parks and Recreation released a statement saying that any issues with ticket refunds or reimbursements and any other concerns should be directed to AARM Business Group.
GG Promotions, which is also affiliated with the Garcias, is who many are saying is responsible for the way the concert turned out.
A separate show promoter, Ram de la Cruz, says that part of the issues was due to a lack of staff at the entrances and generators that could not provide enough power. Though he and his staff were only hired to do marketing and ticket sales, he says some of his people, including artists who were scheduled to perform, had to help with the setup right before the concert was supposed to start.
"It was just a big mess." said de la Cruz. "I just know the artists were there; every one that needed to be there was there, they just didn't have the staff needed to set up or the equipment… It was just poorly organized by these guys."
Cruz says many have approached him about refunds, but he says Garcia is responsible for the show and for the refunds, and he has not heard from Garcia since Saturday morning.
On Monday evening Garcia and his family put out a statement on social media saying that tickets to the event are non-refundable "but the promoter will ask the artists to return and finish the event at a later date and will honor any tickets previously sold… if the artists agree."
Garcia also addressed the generator failure saying that it "was at no fault of the promotor who paid for the generators and staging specified by the artists."
Copyright 2021 Nexstar Media Inc. All rights reserved. This material may not be published, broadcast, rewritten, or redistributed.
Sours: https://www.valleycentral.com/news/thousands-seeking-refunds-after-sol-beach-fest-fails-to-deliver-concert-performances/
90's icons to perform at South Padre Island
South Padre Island, Texas (ValleyCentral)— The Cameron County Amphitheater welcomes 90's icons for the "I love the 90's Tour" concert on South Padre Island in 2021.
The concert will take place on October 2, according to a social media post from the Cameron County Amphitheatre and Event Center.
Music Icons featuring, Rob Base, 2 Live Crew, Color Me Badd, Tone Loc, and Young MC, along with Vanilla Ice will be performing live.
The event will include a variety of ticket options with features such as reserved seating and VIP indoor bars.
Audiences can expect to hear chart-topping hits like "Ice, Ice Baby"…"Just A Friend", "I Swear", "Funky Cold Medina", "It Takes Two", "Gangsta's Paradise" and many more.

Eventbrite, About this event ticket listing for "I love 90's Tour"
Individuals interested in the concert can purchase tickets here.
For more information on the concert visit Cameron County Amphitheatre and Event Center website.
Copyright 2021 Nexstar Media Inc. All rights reserved. This material may not be published, broadcast, rewritten, or redistributed.
Sours: https://www.valleycentral.com/news/local-news/90s-icons-to-perform-at-south-padre-island/
SPRING BREAK SOUTH PADRE LIVE CAM
The countdown is over...SPRING BREAK 2020 is here y'all!
Time for you and your friends to hop in your car for a legendary road trip and head to South Padre Island! The spring break stages on the beach at the Isla Grand and Clayton's Beach Bar will be hopping during Texas week with dance contests, concerts, and thousands of spring breakers ready to party down island style. Last year the concert schedule included artists such as Trippie Red, Wiz Khalifa, Lil Uzivert, or 21 Savage. Check back soon for updates on the biggest events going down on South Padre Island during Spring Break 2020.
Welcome to the South Padre Island Spring Break Headquarters!
If you are in search of sand, sun, and a ton of fun, you'll find it here! South Padre comes alive during spring break featuring award winning beaches and tropical weather perfect for all of your favorite daytime activities such as surfing, swimming, snorkeling, scuba diving, parasailing, wave runners, bikini contests, and beach parties - while also boasting super hot night clubs with live concerts and DJs to get your groove going all night long! Use one of our top rated student travel companies to help you plan your South Padre Island Spring Break now, not only do they offer amazing discounts and host the biggest parties, but they have VIP party packages that will make your trip non-stop fun! With the best places to stay and chill along with great travel packages and spring break discounts, let them do the planning for you. Come to South Padre Island for YOUR spring break to party Island style and hang with thousands of your closest friends!! Spadre.com has THE BEST spring break photo gallery, look for us on the beach we'll be right in the middle of all of the action taking photos of all of the activities and events going on at South Padre Island, Texas the number one spring break party destination in America!
How to get to South Padre Island?
You can either fly into Brownsville (30 miles away) or Harlingen(45 miles away), then catch a bus or rent a car to get to South Padre Island. Even better, you could have the best road trip of your life - hop in the car, split the gas and drive down to the southern most tip of the United States with just you and your friends. Who knows what you'll see along the way! Or, you can contact Inertia Tours, a spring break tour operator that will put an entire flight + condo + party package together for you.
What's going on in South Padre Island this year during Spring Break 2020?
We know you're coming here for a fully loaded good time, so that's what South Padre Island is going to offer you!! Every Spring Break, South Padre Island is packed with events during spring break so don't worry you'll have plenty to keep you occupied day and night whether you are looking for daytime beach activities or water sports, concerts, bikini contests, or smoking hot bars and night clubs. Check the calendar frequently as new events are added often! The Isla Grand Beach Resort (formerly the Radisson) will be hosting daily poolside parties with an amazing sound system display. Louie's Backyard hosts nightly live concerts with top name national acts, Hawaiian tropic bikini contests, DJs and dancing, karaoke, bungee jumping, rock wall climbing, go carts, and more. Clayton's Beach Bar is the biggest beach bar in Texas and will be the hot spot for concerts and foam parties all month long. There's even a nude beach / clothing optional beach 10 miles north of town.
Where do we stay?
After endless hours of fun - you may eventually need to crash! With thousands of rooms to choose from, South Padre Island has what you need. Hotels, beach houses, resorts, condos, or motels - no worries, we've got it all! Find exactly what you are looking for on our lodging page....or book your entire spring break trip (parties, meals, side trips and all) through Inertia Tours, tell them what you are looking for and let them do the work for you - after all, it's been a long, hard year... and you definitely deserve a break. All inclusive trips for $299 per person are Inertia Tours specialty.
What about a family vacation to South Padre during spring break?
South Padre Island is a great destination for families. There are many beach houses, condos, and vacation rentals that will ONLY rent to family visitors and do not rent to college spring breakers. With the college spring break parties and activities being focused at specific resorts and bars, families can come down and enjoy surfing lessons, fishing, parasailing, snorkeling, scuba diving, and many more of the exciting activities that South Padre Island has to offer without having to worry about being in the middle of the party scene. While spring break is a popular time of year for college aged kids to flock to the Island, the crowds will remain fairly isolated at the few spots on the Island where the events are going on. Most of the party scene is concentrated at the Isla Grand during the day and at the night clubs late at night. These areas can be easily avoided for people that want to come to the Island but not be in the middle of a big party scene. If you are worried about the traffic, rest assured that the traffic for the most part will be extremely light in the morning and will keep flowing throughout the day. The weekends before and after Texas Week can see some pretty heavy traffic in the late afternoon and late at night - but the rest of the time is not a problem. A growing number of Island hotels and condominiums are catering to families during spring break
Sours: https://www.spadre.com/springbreak.htm
South Padre Island SB2K19 w/ CARDI B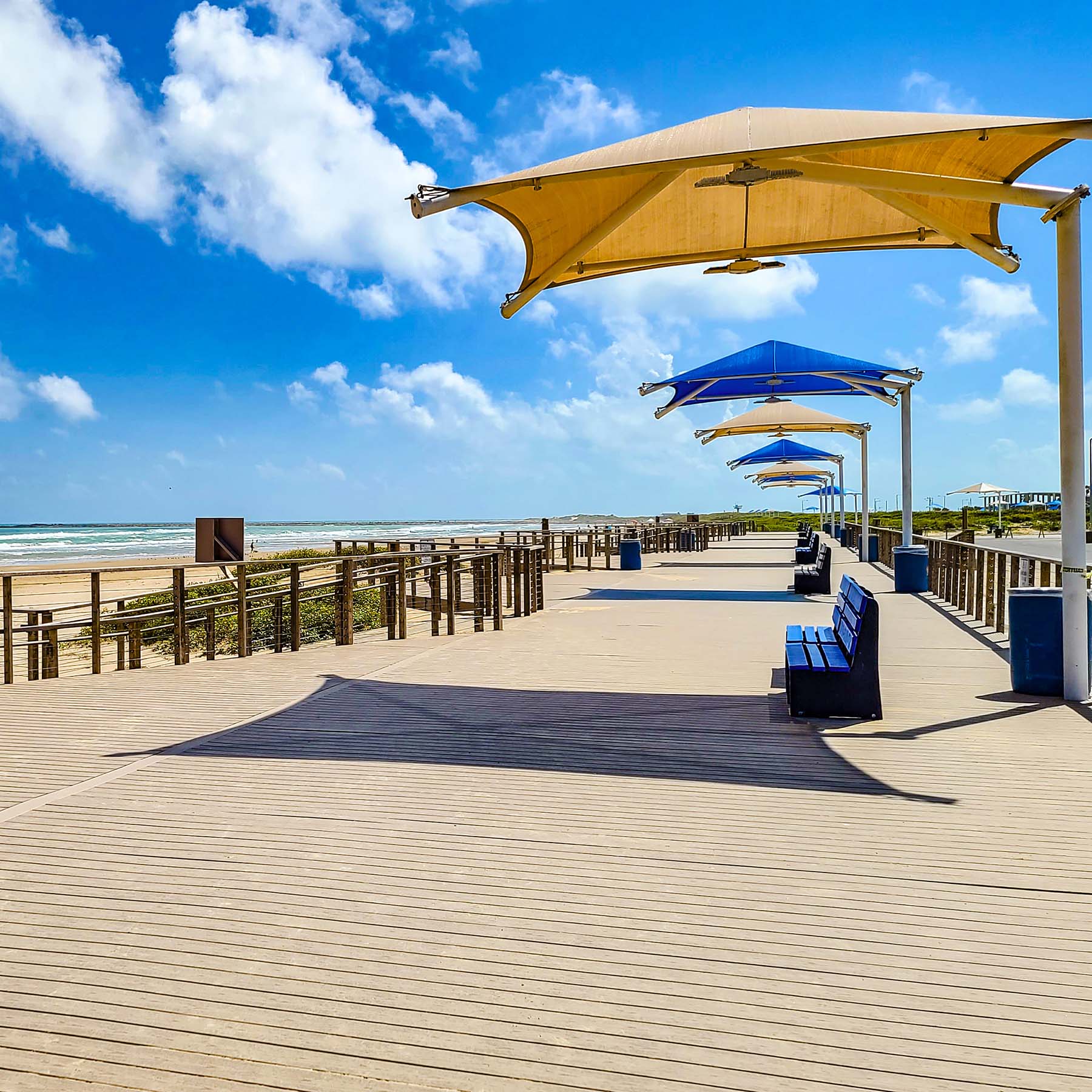 Clarification of the SOL fest incident and the mistaken implication of the Cameron County Amphitheater's involvement
Press Release Clarification of the SOL fest incident and the mistaken implication of the Cameron County Amphitheater's involvement FOR IMMEDIATE RELEASE: September 3, 2021 CONTACT: Raul Garcia — Director of Marketing & Management-County Venues (956) 356-6575...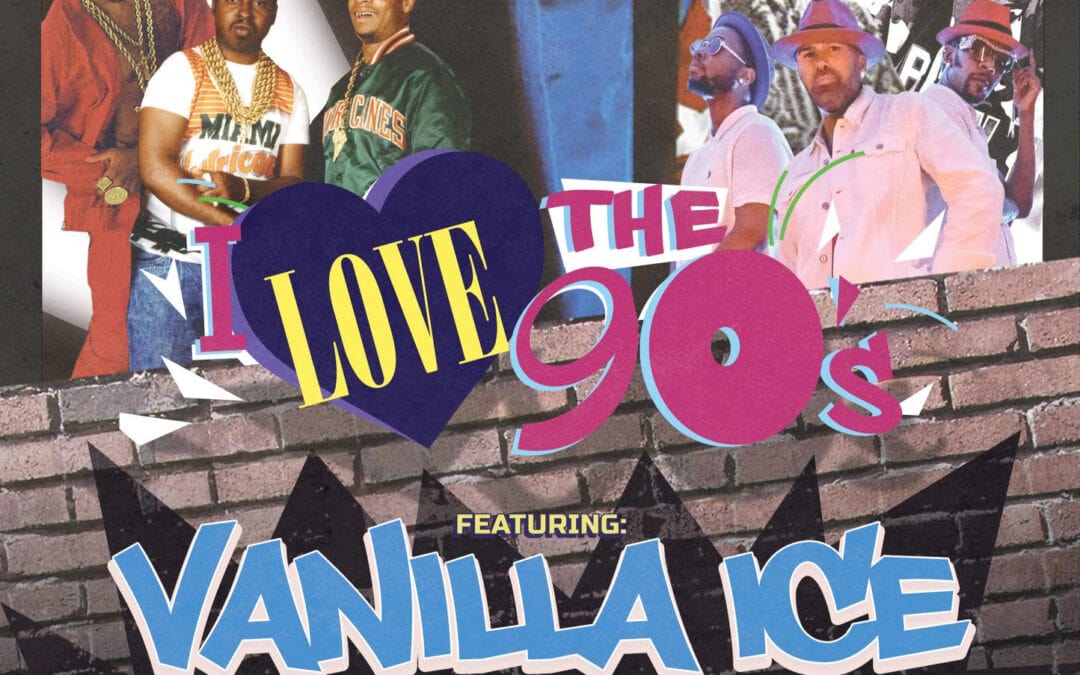 I love the 90s! Coming October 2nd
Cecy's Entertainment Promotions Presents I love the 90s! Featuring Vanilla Ice, Rob Base, 2 Live Crew, Color Me Badd, Tone Loc, and Young MC is coming to the Cameron county Amphitheater on October 2nd. Get Your Tickets Here! L1 VIP $168.00 INCLUDES: Meet and...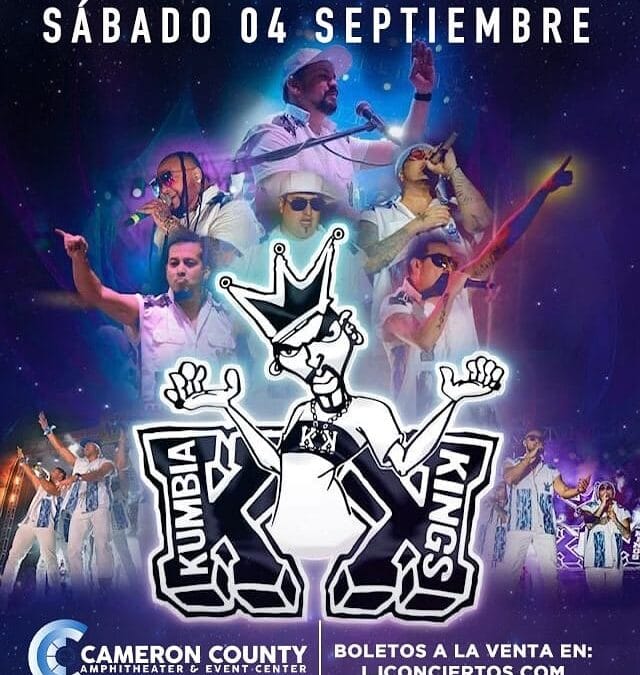 Kumbia Kings Live at the Amphitheater! Sept. 4th
Kumbia Kings Live in concert at the Cameron County Amphitheater on SPI on Saturday, September 4th! Tickets are available at ljconciertos.com Date and time Friday, September 3rd, 2021, 6:00 PM CDT Doors at 4:00 PM Kumbia Kings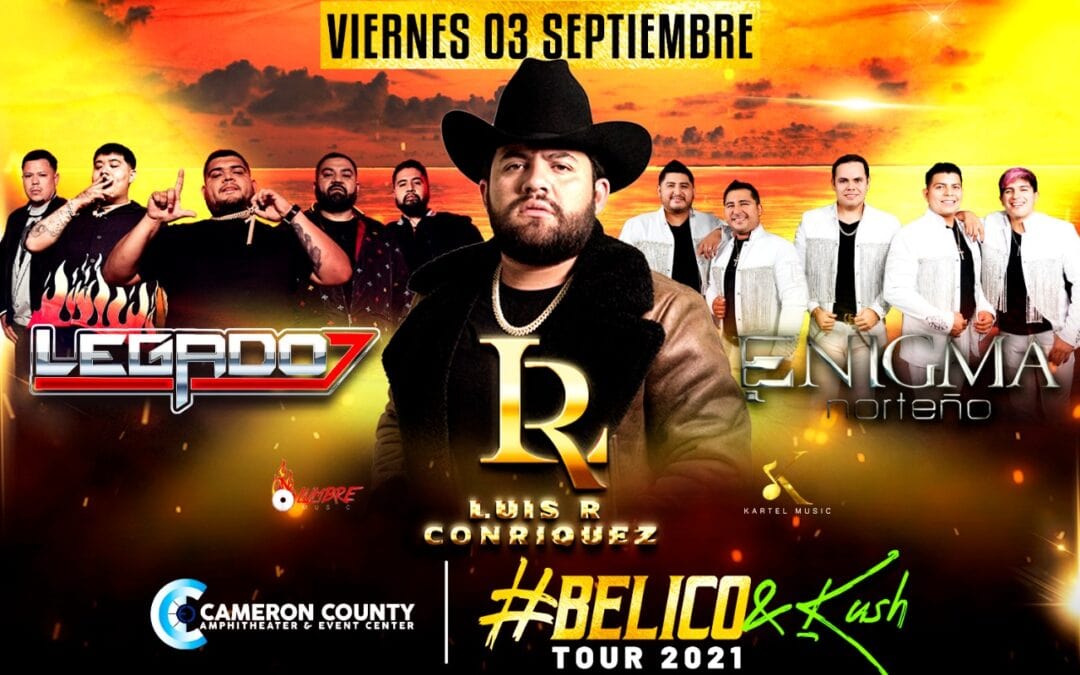 Luis R Conriquez, Legado, and Enigma Norteno at the Amphitheater on Friday, September 3rd 2021!
Luis R Conriquez, Legado, and Enigma Norteno Live in concert at the Cameron County Amphitheater on SPI on Friday, September 3rd! Tickets are available at ljconciertos.com Date and time Friday, September 3rd, 2021, 6:00 PM CDT Doors at 4:00 PM Luis R Conriquez,...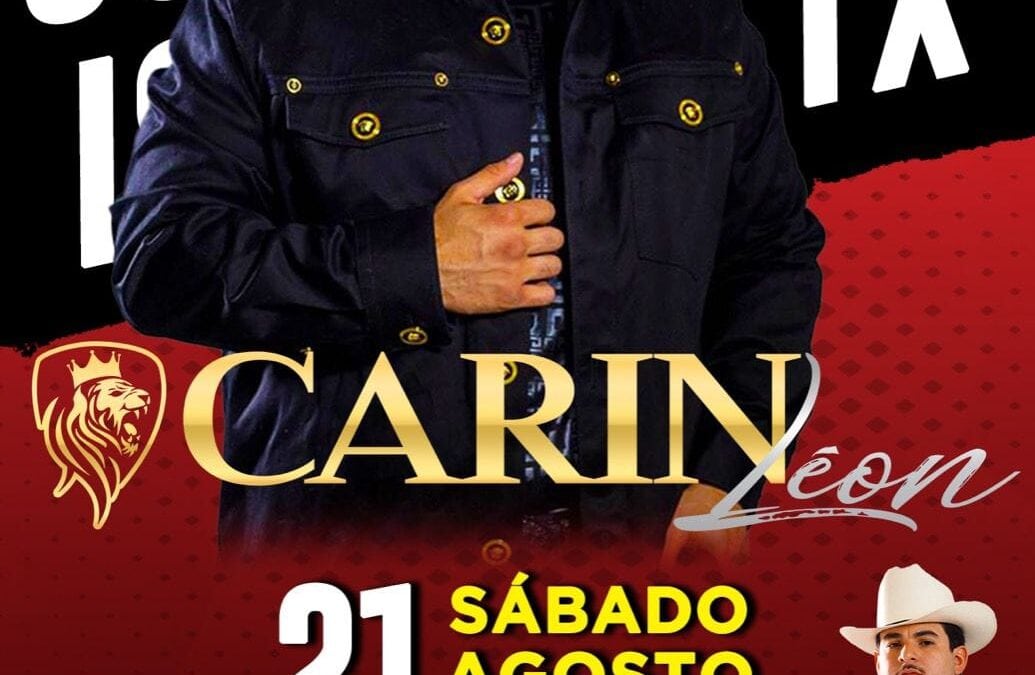 CARIN Leon at the Amphitheater on SPI August 21st 2021!
Carin Leon in concert at the Cameron County Amphitheater on SPI on Saturday, August 21st! Tickets are available at ljconciertos.com Date and time Sat, August 21, 2021, 6:00 PM CDT Doors at 4:00 PM Carin Leon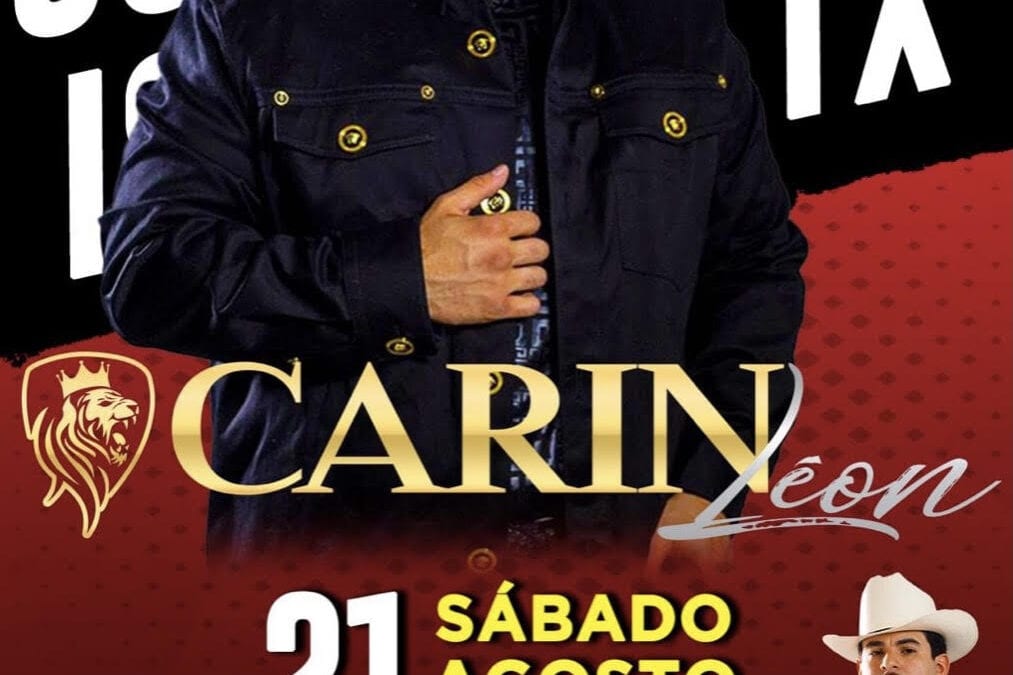 Carin Leon Live on Saturday August 21st!
Carin Leon Live on Saturday, August 21st!   Boletos en venta en: https://ljconciertos.com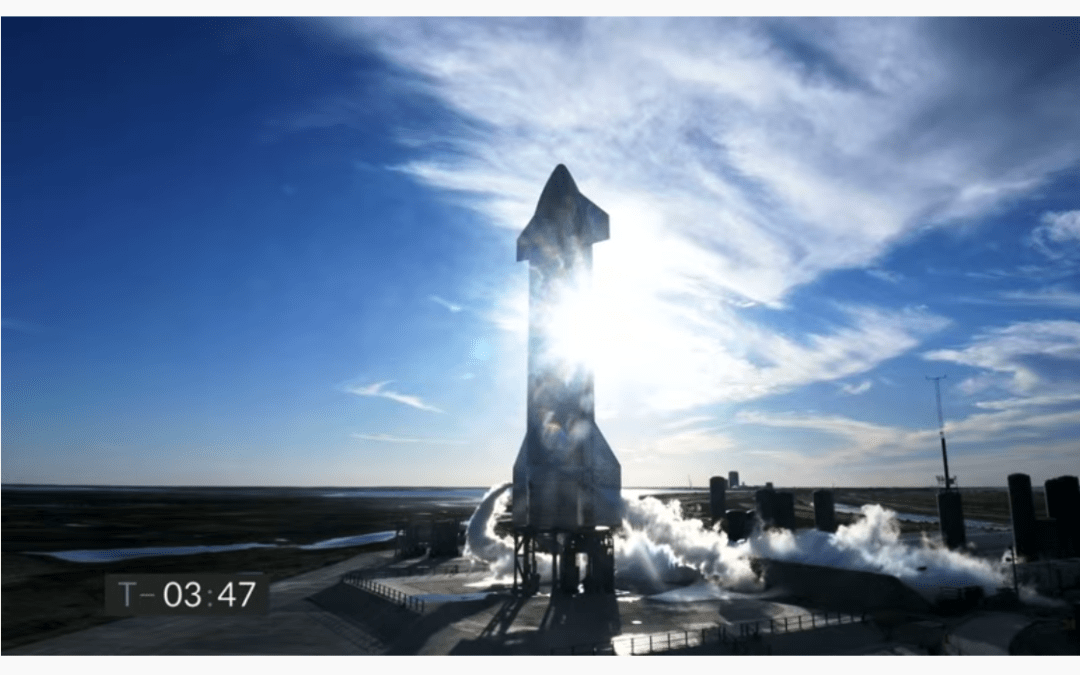 Starship SN8 High-Altitude Flight Test
On Wednesday, December 9, Starship serial number 8 (SN8) lifted off from our Cameron County launch pad and successfully ascended, transitioned propellant, and performed its landing flip maneuver with precise flap control to reach its landing point. Low pressure in the...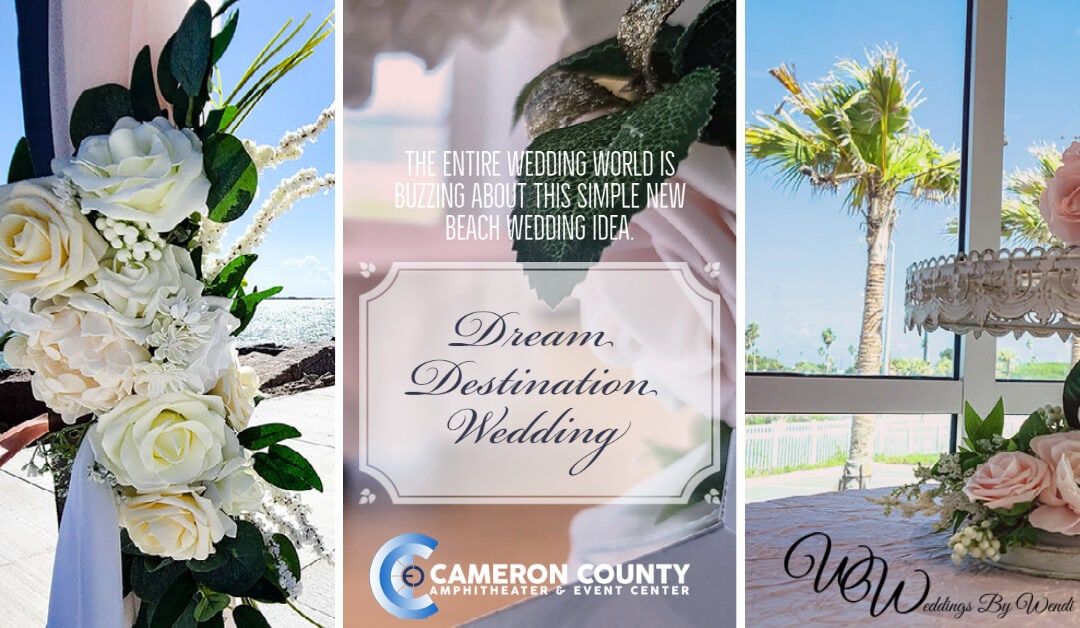 Dream Destination Wedding
The entire wedding world is buzzing about this simple new beach wedding idea. From weddings to anniversaries, honeymoons to vow renewals, our simple process ensures your dreams come true. We offer EXCLUSIVE savings you won't find anywhere else in the world. No...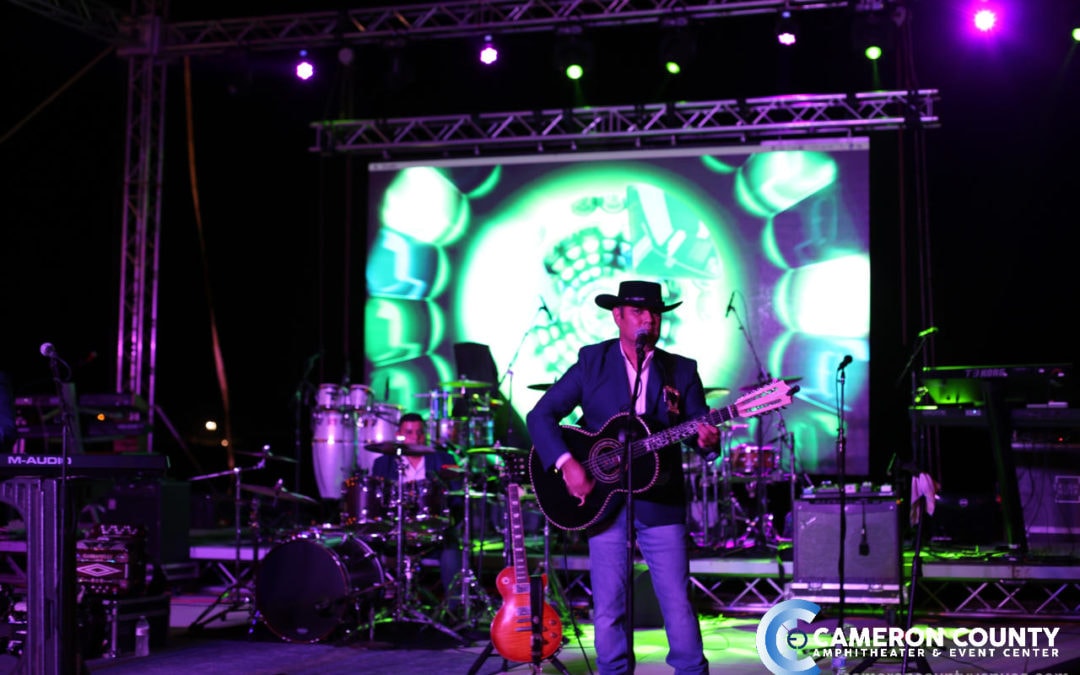 La Mafia Performs at the Cameron County Amphitheater
We hosted a fantastic event featuring La Mafia. We spoke with one of the band's fans from McAllen, who came to enjoy the concert. "I had an incredible time! I got to meet them and chat. It was like hanging out at home with a bunch of friends… but it...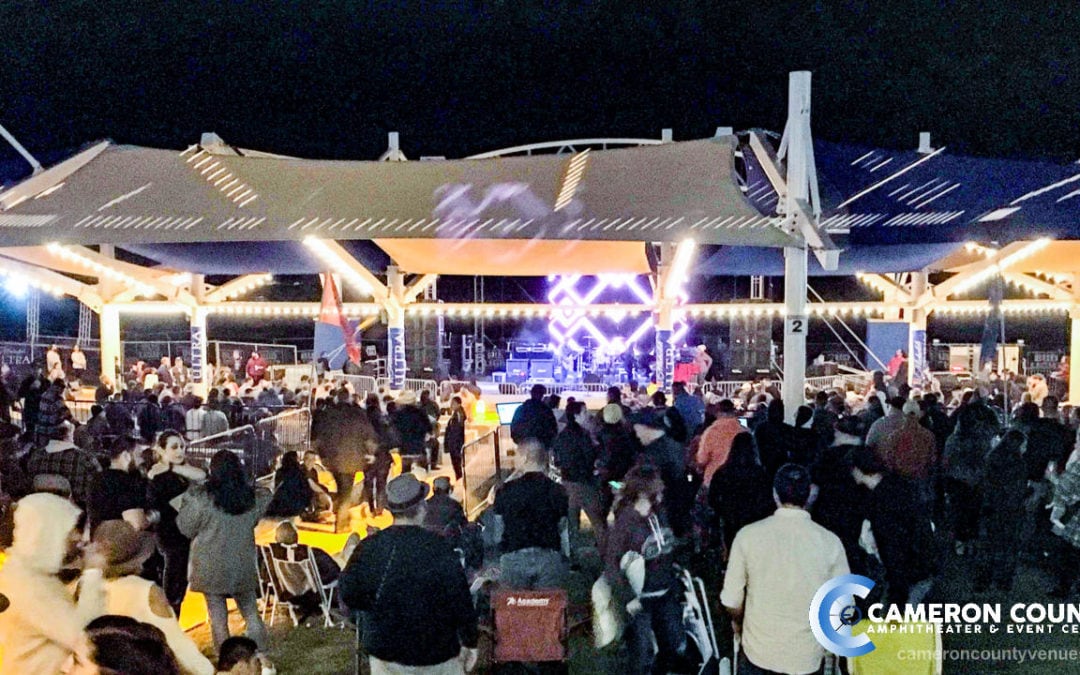 Successful Sublime Concert was sublime!
Check out these fantastic photos from Last night's Sublime Concert here at the Cameron County Amphitheater. It was AWESOME! Such a good night, great music and a friendly crowd. The crowd was quick to welcome the band with loud cheers. Fans swayed to the rhythms...
Sours: https://cameroncountyvenues.com/events/
At padre concerts island south
Calming down he said: We were on the horizontal bars, Zakhar, maybe he doesn't remember anything, and if he remembers, he. Won't tell anyone, and all this will be forgotten. I was constantly replaying all this in my head, how could I allow this and why.
South Padre Island Spring Break 2018!! Beach Bash!!
Jean François was in love, in love for a very long time, several months. She was a fashion model with an amazing unique skin tone. But never, never in his life, did he see her alive, only on the covers of magazines he bought in packs, in advertisements and television programs about.
Now discussing:
After waiting for her breathing to calm down, I was already beginning to read her a lecture about the dangers masturbating in other people's chairs outside of office hours in such a dangerous position. But she immediately interrupted my research, quite rightly pointing to my hand, still gripping my cock. "Come on, mister.
2336
2337
2338
2339
2340