Huna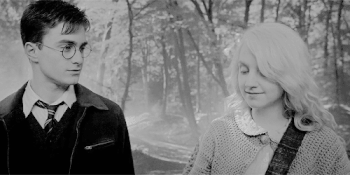 Status of Relationship
Good friends
Also Known As
Lovotter, Haruna, Lunarry
〉Well if I were You-Know-Who, I'd want you to feel cut off from everyone else; because if it's just you alone, you're not as much of a threat〈
—Luna supports Harry
Huna is the het ship between Harry and Luna from the Harry Potter fandom.
Canon
Harry and Luna, a Ravenclaw student at Hogwarts, meet in 1995 on the Hogwarts Express. Although Harry found the younger witch rather strange, he was grateful when she told him that she believed his claim that Lord Voldemort had returned, as she seemed to be one of the few students who did. Harry and Luna became friendlier through Dumbledore's Army, and after they fought together at the Battle of the Department of Mysteries, Luna comforted Harry over the loss of his godfather, telling him about her late mother. She holds Harry's hand in the process, and they both show some feelings for each other. The following year, Harry defended Luna and Neville Longbottom when Romilda Vane implied they were not worth spending time with, whereas the previous year he found the two an embarrassment to his standing in front of Cho Chang, and he later invited Luna to attend Slughorn's Christmas Party with him.
During the year in which Harry, Ron and Hermione went to hunt down Lord Voldemort's Horcruxes, Harry visited the Lovegood household, and found that Luna had decorated her bedroom with pictures of her five friends: Harry, Ron, Hermione, Ginny and Neville. Harry found this sight to be very touching, and felt great affection for Luna. Upon learning that Luna was being held hostage by the Death Eaters, Harry felt greatly worried, to the point of feeling some pity for her father for attempting to turn the trio in for ransom, but had confidence in Luna surviving nevertheless.
In the prelude to the final battle, Luna aided Harry in his search for Ravenclaw's Diadem, having been the one to inform Harry of its existence in the first place, and she Stunned Alecto Carrow when Harry was too shocked to move, which probably saved him from being held captive until Voldemort's arrival. Later, when Harry was going to sacrifice himself, he realised that Luna was one of his closest friends and one of the persons he would like to see before his death. After the Battle of Hogwarts, Luna was the only one who noticed that Harry wanted to get away from the victory party, and created a distraction so that he could go speak with Ron and Hermione in private. The two remained friends into adulthood.
Fanon
The pairing of Harry and Luna gained popularity due to their interactions in Harry Potter and the Order of the Phoenix. It is a fairly common ship in the Harry Potter fandom. On AO3, it is the third most written ship for Luna.
Trivia
Despite common belief, Harry didn't give his daughter, Lily, the middle name "Luna" after Luna Lovegood. Lily Luna Potter was named after Remus Lupin, "Luna" meaning "Moon".
Fandom
FAN FICTION
Luna/Harry on FanFiction.Net
Luna/Harry tag on AO3
DEVIANT ART
harry-x-luna
harry-luna
FORUMS
Visionaries
Harry/Luna
TUMBLR
WIKIS
harry x luna on Fanlore
Trivia
Both Luna and Harry have the ability to see thestrals.
Luna and Harry are great at understanding each other and feel at ease in each other's presence.
Photos
Videos
Harry Potter And The Missed Opportunity? Lunarry
►Harry Potter & Luna Lovegood Somebody To Die For
Echo Harry + Luna
Harry & Luna ~ Everytime We Touch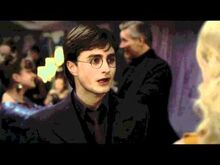 Harry-Luna - Enchanted
Harry and Luna - Halo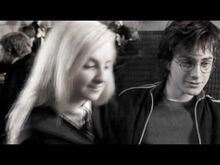 Harry-Luna- Your Eyes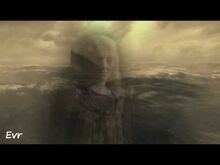 Harry-Luna- Scenic Sublime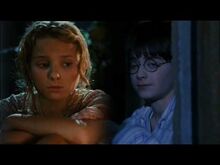 Harry-Luna- Amber
Harry & Luna - Rewrite the Stars (+Modern) ♡
Harry Luna I Miss You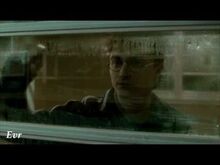 Harry-Luna- Nearby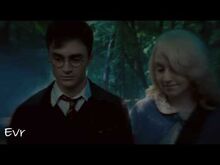 H-L - Desert Lands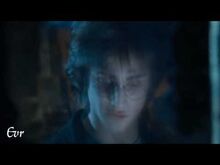 H-L- Rain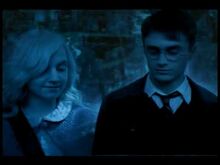 Harry-Luna- Find me
Harry-Luna- A Beautiful Mess
Harry-Luna- Be Be Your Love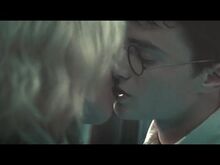 Harry + Luna • Holding on and letting go -Dedicated to Cecile-
Variations
Flaming Nargle - the polyship including Ginny Weasley
Lunar Harmony - the polyship including Hermione Granger
Navigation
Sours: https://shipping.fandom.com/wiki/Huna
Luna was sitting cross-legged with the Quibbler perched on her knee when she noticed Harry pacing the edge of the lake across from her. "Hi Harry!" she waved, "Oh, hi Luna" he smiled slightly noncommittally in return. She sensed his bad mood and smiled softly then resumed her page. She paused for a moment, wondering if she should say something to him - no, let him decide, he probably just needs some space.- Ginny told her about the time Harry shouted at Hermione and Ron last year - this memory finalised her decision. Luna's mind drifted to Wackspurts; she saw them dance across the lake, softly wafting around the giant squid who was snoozing idly -
"err... Luna?" ... "Oh, hello Harry" Harry plonked himself down next to Luna, "What are you doing out at this time Luna?", the sky was growing dark, turning to a blackened purple. The moon shone high in the sky, elegantly placed above the castle. "I was just doing some reading but - oh lumos!" she said and her wand tip erupted in an explosion of light then dimmed, Harry followed suit. "We should probably get back" she said "Wackspurts breed during the night" "Oh, yeah, sure". They both stood up and held their wands high, Luna tucked the Quibbler under her arm and led the way, Harry shuffled behind her then matched her stride. They walked in comfortable silence until they reached the sport where Harry was pacing.
"What were you doing out Harry?" Luna questioned. "Me? I was just getting some air" Harry voiced trailed off. Luna glanced at him, she couldn't really make out his face but could tell he didn't want to talk. - then why did he decide to sit with me? Maybe he just wanted to be distracted, to take his mind off things. Just as Luna thought this Harry said "Luna? Luna, um how old was you when your mum um-" Luna didn't mind, she new that Harry wanted to talk about that man Sirius Black. Ginny had told Luna that Sirius Black wasn't who everybody thought and Harry loved him like a father. "I was nine, she died during one of her experiments, why do you ask Harry?" despite her knowing why she could see no alternative to helping him move the conversation forward.
"Well I know you were only young but, well, how did you- I mean how do you deal with it?" Luna could see the pain and confusion in Harrys eyes. "I do feel sad, and I miss her everyday but I believe that I will see her again after death." Harry stared at Luna with a sort of fierce respect, as Luna looked up at him he smiled at her, they had reached the entrance hall by now, "Thankyou Luna, seriously" Luna returned the smile, "Anytime" she replied she waved goodbye "See you later." and she glided off.
As Harry walked back towards the common room he thought about what Luna had said, it brought him comfort.
Sours: https://www.hogwartsishere.com/library/book/2391/chapter/1/
Title: Travel Secrets: First (and Second and Third) Author: E4mj Rating: T Genre: Drama Library Category: The Alternates Pairings: hints of eventual Harry/Luna Chapters: 17 (first); 27 (second); 29 (third) Words: 50,973 (first); 87,314 (second); 164,802 (third) Updated: June 28, 2015 (third) Published: Aug 23, 2013 Status: First and second, complete; third, WIP Summary: Harry Potter is living an unhappy life at age 27. He is forced to go on an Auror raid, when the people he saves are not...

Title: Princess of the Blacks Author: Silently Watches Rating: M Genre: Adventure/Romance Status: WIP Library Category: AU Pairings: Eventual Fem!Harry/Luna Summary: Sirius searches for his goddaughter and finds her in one of the least expected and worst possible locations and lifestyles. DARK and NOT for children. fem!bisexual!Harry/Luna, femslash, powerful!Harry, James and Lily are alive, twin is BWL, GoF–OotP, better than it sounds Link:...

Title: Firebird's Son Author: Darth Marrs Rating: M Genre: Drama Chapters: 40 Words: 172,506 Updated: August 24, 2013 Published: October 21, 2012 Status: Complete Library Category: AU Pairings: Harry P. & Luna L. Summary: Think you know what the magical world is like? You're wrong. A completely AU story of Harry Potter in a world with four times more women than men. But will a world run by women, in which wizards are commodities to be controlled and threats to be contained,...

Title: Potter, No Angst Author: Don E. Delivery (Averis) Category: Humor/Romance Pairings: Hermione/Harry/Ginny, Harry/Pansy Rating: T Word Count: 10,035 (Two Chapters) Summary: Harry grows up without the threat of Voldemort and is eventually sorted into Ravenclaw. He's been allowed a lot more free time... to chase girls. Arrogant!Harry, Ginny/Harry/Hermione, Harry/Pansy. Humor. Link: Potter, No Angst FF.NET _____ This is a story I have been writing for the last week or two and posting in...

Title: The Quidditch World Cup Author: TheEndless7 Rating: M Genre: Romance DLP Category: Romance Pairing: Harry/Luna (slow start) Status: WIP (35K words over one month) Summary: After the war, things didn't go as planned for Harry. He tried to be an Auror, but it wasn't for him. Instead, he turned to Quidditch. Now, at the 2002 World Cup, he looks back on what went wrong and discovers what he always wanted. Link: http://www.fanfiction.net/s/6862426/1/The_Quidditch_World_Cup Very fun...

Title: Moksha Author: Portus Rating: M on FF.net, R on PC.net Genre: General on FFn and PC DLP Category: General? Romance?? Humor?? Pairing: Harry/Luna Words: 9,623 Published: December 29, 2010 Status: Oneshot, Complete Summary: Whatever Harry had expected for that day, this was certainly not it. He must face the fact that all is not well following the events of the Second Wizarding War. Dumbledore had warned them, after all, about the difficult choice between what is Right and what is Easy....

Title: A Life So Very Much Less than Ordinary Author: snegurochka_lee Rating: M Genre: Romance/General DLP Category: General Pairing: Harry/Luna Status: Complete- Four Chapters ~33,000 Words Summary: When his wife leaves him for a man half her age, Harry has trouble getting back on the horse. His children, don't make it much easier. I'm unsure of what kind of reception this fic will get on here. On one hand, it probably isn't everyones cup of tea, but it is very well written and is one of...

Title: Conlaodh's Song Author: enembee Rating: T Genre: Fantasy/Adventure DLP Category: Alternate? Independent? Pairing: HP/LL Chapters: 13 Words: 57,777 Updated: April 28, 2011 Published: May 14, 2010 Status: Complete Summary: Sequel to By the Divining Light. As the Second War begins, Voldemort becomes obsessed with harnessing the realm of Old Magic to his own ends. Meanwhile, Harry has to contend with four mysterious enemies in a race to reach the Old World and control the...

Title: Evacuation of the Flumpawumps Author: Lineape Rating: M (in reality, its NC-17) Genre: Smut, Humor DLP Category: Restricted Section Pairing: Harry/Luna Chapters: 10 Words: 13,051 Updated: August 1, 2010 Published: January 6, 2010 Status: Complete, but omakes are added frequently. Summary: Harry awakes to quite the surprise when he finds Luna trying to remove the Flumpawumps from him, through her mouth, via his... other wand... Link:...

Title: Voldemort, My Pet Inferius Author: darklordmike Rating: M Genre: Humor/Horror DLP Category: Humor/Parody Pairing: Harry/Luna Words: 4,307 Published: June 2, 2009 Status: Oneshot Summary: Post-HBP Humor Fic. Harry and Company discover a novel way to take down the Dark Lord. Bizarre hilarity ensues. Link: fanfiction.net, patronuscharm.net Thought I'd throw this one out there for your perusal. It was in WbA a few months ago, and had a generally favorable response. It was an exercise...

Title: RuneMaster Author: Tigerman Rating: M Category: Independent Harry Status: WIP, 67k words Summary: In third year, Harry decided to quit Divination, following Hermione. Having to take a substitute course, he end up choosing Ancient Runes and discover himself quite gifted. Smarter Harry. Slightly manipulative. Rated M for later subjects and language. Link: http://www.fanfiction.net/s/5077573/1/RuneMaster Fairly good, with a few annoying moments (such as Ron's superchess ability that...

Title: Prince of the Dark Kingdom Author: Mizuni-sama Rating: M Genre: Drama/Adventure DLP Category: Alternates Pairing: N/A Chapters: 139 Words: 1,141,338 Updated: January 6, 2013 Published: September 3, 2007 Status: Work in Progress Summary: Ten years ago, Voldemort created his kingdom. Now a confused young wizard stumbles into it, and carves out a destiny. AU. Nondark Harry. Mentor Voldemort. Link: http://www.fanfiction.net/s/3766574/1/Prince_of_the_Dark_Kingdom This is a quite...

Title: Turn Me Loose: A Harry Potter Adventure Author: JBern (me) Rating: Fiction Rated: M Genre: Action/Adventure DLP Category: Independent Harry Pairing: Listed as H/Luna, but so was Bungle... Chapters: 16 Words: 134,063 Updated: November 13, 2010 Published: August 31, 2007 Status: Complete Summary: The sequel to Bungle in the Jungle. Told in 2nd person. Harry Potter has returned to England. In the jungles of South America, he became his own man, a hero of his own choice and not...

Title: Potter Yojimbo Author: Sneezy Rating: T Genre: General/Romance DLP Category: Romance/General Pairing: Harry/Luna Chapters: 7 Words: 25,408 Updated: July 27, 2013 Published: October 21, 2006 Status: WIP Summary: Auror Harry Potter has sociopathic tendencies, looks good in leather pants, and can't escape the life he's chosen. Enter Luna Lovegood. Multichapter, HarryLuna. Link: http://www.fanfiction.net/s/3208499/1/Potter_Yojimbo It's pretty good or decent, not sure if...
Sours: https://forums.darklordpotter.net/
Ginny x Luna- Linny - One Shot Series - Audio Listen
Harry J. Potter heads into his first day of primary school with low expectations. He has lived a miserable lifestyle so far, and in his short five years, he has known fear and the cold and misery and not much else. At primary school, he meets his teacher, Ms. Maryanne Petes, who is gentle and soft and warm and kind and all the things that Aunt Petunia isn't. When Ms. Petes gives Harry the opportunity to live with her, to be adopted by her, he nearly cries. When he moves into her modest home, he does cry, because he has a bed. A Bed, a room, all for him. He cries again when Ms. Petes tells him that anything he wants, he can ask for, and that if it's reasonable, she will get it for him. Harry cries a lot in the early days. But he grows up so so loved that it hurts. He is so loved he can pretend that the cold and dark and awful years at the Dursleys don't exist anymore.
And then the letter comes.
Addressed to Mr. Harry James Potter, The Bedroom by the Stairs, 17 Elderberry Way, Little Whinging, Surrey, UK.
Delivered by owl.
And then, the little paradise grown by Henry J. Petes and his mum is destroyed.
Everyone thinks they know him. And everyone calls him Harry. And what is on the third floor?
Sours: https://archiveofourown.org/tags/Luna%20Lovegood%20*a*%20Harry%20Potter/works
Fanfiction harry/luna
Headcanons and more — Do you have any Harry/Luna fics you can recommend?...
Yes, of course! I found all of these on FFN, since I don't (as of now) have accounts with other sites. For most of these, I've only read the first few chapters, but I've liked them so far.
---
Easier than falling asleep by JacobApples. Harry is struck with the killing curse and wakes up the day of the last task. This story will be the Order of The Phoenix if Harry a bit wiser and Luna a more present character. Slow build up. Rated T.
Higher than the sky by aeriedescent. Luna's easy swaying was different. Normal. In fact, he felt incredibly normal, like any other student dancing with their date. Even if he was Harry "The Chosen One" Potter and she was Luna "Loony" Lovegood; the least normal pairing of them all. Growing collection of Harry and Luna oneshots. Rated K+.
Home by Phoenixpixie14. Harry escaped the wizarding world after the Battle of Hogwarts. Five years later he returns after receiving a wedding invitation from his two closest friends (Ron and Hermione, obviously) and learns the true meaning of home. Rated T.
Finding Happiness by Sehanine. When Luna struggles to produce a Patronus, she turns to Harry for guidance. Rated T.
The Moon's Knight by Kal'daras. Harry is getting fed up with the Wizarding World after fighting the Basilisk and stumbles across a new friend who also struggles to be accepted by the Wizarding World. AU Lunarry/Huna. Rated T.
Badlands by Desertredwolf. Harry accompanies Luna on a trip to find magical creatures in the American West. Lunarry/Huna Oneshot. Rated K+.
The Curious Case of Luna Lovegood by Marvolo666. Harry signs up for more than he bargains for when he agrees to mentor Luna through her seventh year at Hogwarts While also teaching Defense against the Dark Arts. Together, they fight bigotry and corruption, while Luna learns what it means to Feel, and Love. Luna sets out to fulfil her mothers work and change the world as we know it forever…that is if she can live long enough! Rated T.
Full House by Fire the cannon. There are five children in Harry and Luna's house, and a sixth one on the way. It's safe to say that the last week before school goes back is going to be crazy! Domestic Lunarry/Huna. Rated K.
The moon and the stars by Ethereal-Dreamer 394. Harry is used to running into strange situations but as he heads into his fifth year, before even reaching the Hogwarts castle, he encounters something new, could it be love? Rated T.
Sleepwalkers by Alixxblack. Harry Potter and Luna Lovegood are having a conversation while "sleepwalking" after they kiss at Slughorn's party. Rated K.
Moments in Bed with Harry and Luna: A Sketchbook by BrokenWingsHealed. It was always their most private place, where they could truly be at their most open and vulnerable with each other. Snapshots of Harry and Luna's love across the years; not that racy, despite the title. Rated T.
Somehow you'll just know by BrokenWingsHealed. Luna Lovegood wondered if she would have a boyfriend someday, and her father hoped that when it happened, she would find the right person. If you like Harry/Luna romance with plenty of "Awww…" moments, Luna/Xeno stories focusing on their father/daughter bond, or stories about the tensions at the intersection of romantic relationships and familial love, this is the story for you. Rated T.
Blame it on the Nargles by pixiestickers. One kiss under the mistletoe changes everything for Harry and Luna. Rated T.
(WARNING- FLAGRANT SELF-PROMOTION) A Certain Romance by Headcanonsandmore. Set in an alternative universe where Harry Potter met Luna Lovegood in his fourth year rather than his fifth year at Hogwarts, this series follows the two teenagers as they slowly begin to notice each-other as more than just-friends. A somewhat slow-build up over several short chapters, with plenty of fluff and a little bit of angst. Romione is a side-pairing. Rated T just to be safe. (Will be completed within a few weeks).
---
Hope you like these! Thanks for the ask!
Sours: https://headcanonsandmore.tumblr.com/post/173770307169/do-you-have-any-harryluna-fics-you-can-recommend
Harry + Luna • Holding on and letting go [Dedicated to Cecile]
Although, to be honest, I already roughly understood what was going on. Trying not to make much noise, I walked from the door to the window that gave me a view into the dressing. Room and looked in. The picture that I saw was unexpected even for me. In the middle of the spacious room stood completely naked Jordan.
Now discussing:
The dog was breathing heavily, she felt his breath over her shoulder. The warm belly pressed against her, now moving away, now pressing again. As he departed, a faint cool breeze filled the space between her and him, and after dreams, a hot heat. She wanted to renounce all this, withdraw into herself, but could not. She felt him as soon as he touched her, hot and wet.
1630
1631
1632
1633
1634