You should've asked for a number. Is writing a missed connection worth a shot?
A captivating stranger, a public place, a moment of connection. And then, nothing. A missed connection. We've all been there.
A meet-cute played out just last month on Overheard LA, a popular Instagram account that documents the musings of Angelenos through a vast network of followers-slash-eavesdroppers. An encounter in the Whole Foods condiment section, detailed in Overheard's "Missed Connection Love Story," prompted a search for the lost crush and — success! Ah, the romance. (The lovebirds in question are choosing to remain private and anonymous.)
"Our followers are already sending us everything they see and hear, so it just made sense to use our platform to make this happen," Overheard founder Jesse Margolis said in an email. "Plus, who in L.A. doesn't want to be quizzed on their knowledge of small dog breeds." (A Frenchie named Oscar was one of the key elements of the hunt.)
Margolis posted to the Instagram story after receiving an "earnest and sweet" direct message from one of the involved parties, albeit knowing the chance of connecting them was small: "If it doesn't work out, at least we'd have fun."
Messages and potential leads started pouring in. There were DM exchanges about the mystery man's identity (and dog breeds) and brands offering to pay for dates and more for the eventually reunited couple.
"When we finally made the connection and confirmed from both parties it was just magic," Margolis said. He's right, though — usually, missed connections are a whole lot less successful, not to mention less conspicuous.
The missed connection — a fleeting moment with a stranger that leaves you wishing you'd worked up the nerve to strike up a conversation — long predates the internet, with LA Weeklyand the Village Voiceamong those publishing their communities' missed connections in print. Classified ads and posted notices date back to 18th century America, ancient Rome and beyond.
The birth of Craigslist and its "casual encounters" forum took the practice of documenting missed connections to a new level. Personals graced Craigslist from 1995 until 2018, when casual encounters shut down in accordance with new sex trafficking prevention laws.
The missed connections section lives on, but it doesn't offer quite the same sweet yearning as the casual encounters posts (cough, cough, it's raunchy as hell).
Enter Alex Lee: full-time copywriter, part-time web designer hobbyist and hopeless romantic. Lee founded the online personals site missedyoula.com in May to fill what he saw as a niche left by Craigslist and to give people a space to submit missed connections truly based in romance.
"Ever since Craigslist shut down their casual encounters section, I've noticed that a lot of the casual encounter posts were spilling over into the missed connections section," Lee said, adding that their quality was noticeably lower. "And so I thought it would be cool if there was a dedicated website just for missed connections."
So that's what he created. The no-frills page is sorted by month, with 40-plus submissions to date. Registered users can write posts like, "Cute tall guy at mar vista farmers market" or "Blonde at Wendy's in Alhambra." Think you're the one the writer is talking about? Ball's in your court now, so initiate a private conversation directly through the site.
Posts go up automatically, but Lee does daily quality control to ensure that his website remains a safe haven for the romantic side in all of us — basically, free from "that kind of hookup content that you see everywhere on Craigslist."
Lee, 34, doesn't have a missed connection story to thank for a wild romance of his own: Rather, he can point to his and his friends' experience on the lackluster L.A. millennial dating scene as the inspiration for the page.
"People are definitely sick and tired of dating apps," Lee said, and are experiencing what he calls "dating app fatigue." Missed connections offer something different. Something hopeful, rare and romantic — all in what Margolis calls "a digital landscape that can be so dark and divisive."
For Will Domke, 19, his missed connections Instagram page, @usc.missedconnections, filled a different desire. He was bored in quarantine during his senior year of high school in Seattle, preparing to head to the University of Southern California. He had seen a missed connections account based at Emerson College in Boston and thought up an experiment with his intended roommate.
"I love gossip. I think everyone loves gossip. I think everyone loves reading little things about business that is not their own," he said. Plus, "When you're staring at a screen, what else is there to do than get crushes on people?"
The @usc.missedconnections page launched in September 2020 as the fall semester kicked off.
"The first few posts are completely lies. We just made them up," Domke, an acting major, said. He was hoping to drive traffic and engagement, and it worked: The page was quickly flooded with real submissions.
Now with more than 4,500 followers and nearly 300 posts, some compiling as many as 10 missed connections in one upload in a text bubble format, the account has become the campus authority for missed connections, crush confessions and even students admitting their infatuation with TA's and professors. There's something that sets the USC account apart from the other L.A. missed connections platforms, though: it's insular, contained to one community of people who are bumping into each other all the time.
Domke, who ended up starting his time as a Trojan taking remote classes from home 1,000 miles from campus, doesn't know of any submissions that have led to meet-ups or relationships, but he did have a post written about him once (there's been no follow-up, sadly). But his missed connections project helped fill the social gap in his pandemic college experience.
It did something else too: captured an essential facet of today's dating landscape. Evidently, everyone wants to be the inspiration for a romantic online gesture, whether your secret admirer spotted you from across the quad or became enchanted with you at the grocery store. There's something captivating, almost vintage, about documenting fleeting moments or dreaming of what could have been — and knowing a spark can happen away from an app.
Just ask Lee, the founder of missedyoula.com.
"People kind of all know that when you post a missed connections it's really the longest of long shots. Like, the chances of a missed connection working out really aren't that great, but people still do it," he says.
"I think it's really because it really gives people a chance to indulge in their hopeless romantic side. ... That, to me, is kind of what my missed connections website is kind of about. It just gives people a chance to indulge in the idea of romance even though they might not find it."
Sours: https://www.latimes.com/lifestyle/story/2021-07-29/the-social-media-world-of-missed-dating-connections-in-la
Best 10+ Craigslist Personals Alternatives and Replacements (2021)
click to enlarge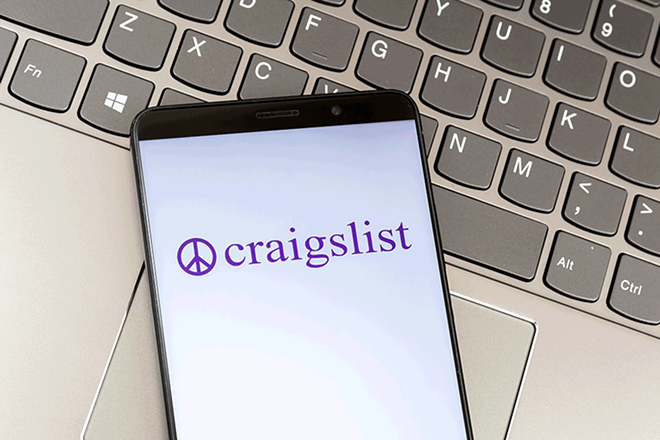 <!—StartFragment—>
When Craigslist closed its personals section, many people mourned the loss of their favorite online dating platform. While Craigslist is known for its traditional classified listings, many people used Craigslist to find local dates, casual meetings, and more. The platform was simple to use, and best of all, it was free.
If you miss the personal ads from Craigslist, you're in luck. After the website was shut down, a whole crop of new personals sites popped up to take its place. On this list, you'll find several Craigslist personal alternatives to find everything found on Craigslist personal ads.
Top Three Alternatives
<!—StartFragment—>
AdultFriendFinder
Ashley Madison
Seeking
<!—EndFragment—><!—EndFragment—><!—StartFragment—><!—StartFragment—>
1. AdultFriendFinder
click to enlarge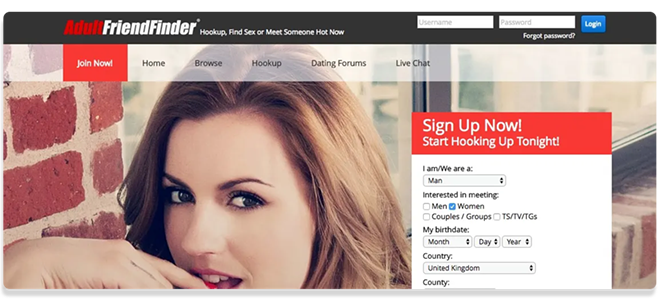 Pros:
Huge user base of open-minded individuals
Lots of extra dating features
Cons:
Potential for inactive or scam accounts
Old school website design
<!—StartFragment—>
If you're interested in sites like Craigslist, it's safe to say you may want to spice up your love life. If that's the case for you, AdultFriendFinder will have a lot to offer. This site was created specifically for any type of relationship that might be slightly unconventional.
AFF is one of the best Craigslist personals replacements because of its open-minded community. If you're dating preference is off the beaten path, you don't have to worry about getting judged on this dating site. Like Craigslist, the users on AFF are looking for a wide variety of different things, making it perfect for people with specific relationship interests.
Aside from classic dating features, AFF also has plenty of extra features for its users. You can browse and write user blogs, as well as forums. You can also check out the live cam feature for some added fun.
Best Feature on AdultFriendFinder:
If you're interested in finding casual dating, AFF has you covered. Just click the tab on the top of the page to find a multitude of offerings.
2. Ashley Madison
click to enlarge
Pros:
Sleek, user-friendly interface
Available as a mobile app
Cons:
It's only suitable for married dating
History of security issues
<!—StartFragment—>
Although Ashley Madison is not technically a listings site, it's a surprisingly great Craigslist personals alternative. That's because Ashley Madison is used primarily for married dating. Believe it or not, many people used Craigslist personals for that very reason, making this an excellent replacement for the popular listings site.
When it comes to non-traditional online dating platforms, Ashley Madison provides one of the best user experiences around. Both the app and the website give users simple, easy navigation. You can enjoy features such as online chatting, virtual gifts, and more.
New users can get started on Ashley Madison for free. To access premium features, you'll have to upgrade to a paid account.
Best Feature on Ashley Madison:
The best feature of Ashley Madison is the ability to filter your search results. Unlike other dating apps, you don't have to rely on a matching algorithm to make connections. You can use the search function to find matches with similar interests.
3. Seeking
<!—EndFragment—>
click to enlarge
Pros:
Users on Seeking are interested in open or non-traditional relationships
Seeking has been around and trusted for over 15 years
Cons:
Seeking is not free to use but the perks are worth the price
Not all users are vetted
<!—StartFragment—>
When you're looking to fill a need that Craiglist casual encounters offered, Seeking is a one-stop shop. Since its inception, Seeking was founded on mutually beneficial relationships. This site has long been the go-to spot for people looking to have a unique dating experience.
Seeking is a great option to replace Craigslist's personal ads because all the users are very upfront with what they are looking for in a relationship. Just like Craigslist personals, you're free to look for a non-traditional dating experience, without fear of judgment.
Now, the one main area where Seeking differs from Craigslist is the price. While Craigslist was essentially free to use, Seeking does charge a monthly subscription to use premium features. The upside is that you'll have access to a plethora of excellent dating features such as video chat, user verification, and more.
Best Feature on Seeking:
As mentioned, Seeking recently added video chat to its list of premium features. This feature makes it incredibly easy to stay in touch with your online connections, even when you can't meet in real life.
4. Pernals
<!—EndFragment—>
Pros:
A modern approach to adult classifieds
Intuitive, user-friendly platform
Cons:
The application glitches at times
Paid membership can get pricey
<!—StartFragment—>
Pernals is an exciting new option for those of you who miss Craigslist personals. This classifieds site is the most modern of all the options on this list. You can download it as an app for any mobile device. You'll find that the user interface is sleek and intuitive, even for beginners. For that reason, you'll find younger users in their 20's and 30's than on a typical classifieds site.
Pernals was created specifically to be the new Craigslist personals and is widely considered the best alternative to the much-missed personals site. As a new user, you can download the application and begin posting ads for free. You can also browse through listings in your area to see who is nearby. Because this site is available in app form, you'll also get cool features such as built-in messaging.
Best Feature on Pernals:
Pernals is one of the only Craigslist personal alternatives that have a dedicated mobile app. Members can download the dating platform onto any Apple or Android device. This is a great feature a lot of dating sites don't have.
5. Doublelist
<!—EndFragment—>
Pros:
It's free to use
Great for the straight and LGBTQ community
Cons:
Smaller cities may not be included
There is no screening for new members
<!—StartFragment—>
Doublelist may be the best Craigslist personal alternative out there. This classified ads site is fully dedicated to personal listings, so you don't have to weed through anything else. Just like Craigslist, you can find listings for men seeking women, men seeking men, women seeking women, and more. It's one of the most inclusive personals sites for gay, lesbian and bisexual singles.
Unlike Craigslist, you do need an account to get started on Doublelist. Once you're signed up, you can post ads and check out the various ads sections to find dates in your city. Doubelist is free to use, making it an excellent Craigslist personals alternative.
Best Feature on Doublelist:
Doubelist has several listing categories that make it easy to find exactly what you're looking for. You can find everything from a casual encounter to a friendship depending on which category you choose.
6. Oodle
<!—EndFragment—>
Pros:
The dedicated personals section makes it easy to find casual dates
It's a full classified site just like Craigslist
Cons:
You need an account to post on the site
Some ads are pulled without warning
<!—StartFragment—>
Oodle is another excellent option for anyone who loves Craigslist personals. This personals ads site is fully dedicated to listings, giving its members the classic classified listings experience. Oodle is just about as close to a Craigslist replacement as you can find. The site has all of your classic listings such as rentals, cars, and services, as well as personal listings.
Similar to Craigslist personals, this classified site has a huge selection of cities to choose from. In addition to a huge selection of U.S. cities, Oodle also has options for members in the United Kingdom, India, Canada, Ireland, Australia, and New Zealand. If you live in a small town or rural area, this is a good choice for you.
You can browse listings without an account, but you'll need to sign up to post in the ads section. Luckily, it's free to post a personal ad.
Best Feature on Oodle:
If you'd like to find someone while you're traveling, Oodle is the way to go. As mentioned, this site is active in multiple countries, so you can find a date as you travel.
7. Bedpage
<!—EndFragment—>
Pros:
Very popular website for dating listings
Huge number of cities to choose from
Cons:
Lots of fake, spam accounts
Posting ads is not free
<!—StartFragment—>
Bedpage is ideal for those of you who used to turn to Craigslist to find a partner. Bedpage is a free classified site with a robust personal ad section. Regardless of your sexual orientation, you can easily find someone in your city using this website.
Now, as with any site like Craigslist, you'll need to be on the lookout for spam accounts. This classifieds site doesn't have a particularly good screening system for new users, so you may run into fake accounts from time to time.
Other than that, out of all the sites on this list, Bedpage comes the closest to the Craigslist experience. You can sign up for this site for free, however, you'll have to pay a small registration fee to post your ads.
Best Feature on BedPage:
One very cool feature on Bedpage is Bedpage Pro. This premium version of the popular classified site gives users the ability to video chat, send and receive pictures, and more.
8. Locanto
<!—EndFragment—>
Pros:
Available as a mobile application
Free to use
Cons:
Members report their ads being moved to different categories
Too many fake ads and scammers
<!—StartFragment—>
Locanto is another traditional classifieds site with an excellent personal ads section. You can use locanto to find used cars and trucks, housing, and events. Of course, if you're reading this article, you're interested in the personals section. Locanto personals are extremely similar to Craigslist personals.
Members can find both long-term and short-term relationships as well as alternative relationships. Locanto has several categories to help you find exactly what you're looking for, such as casual dating, and virtual adventures. The best part is, Locanto is free which makes it easy for users to post as often as they want to.
Best Feature on Locanto:
Locanto gives its members the ability to find partners with similar sexual preferences.
9. OutPersonals
<!—EndFragment—>
Pros:
Made just for the LGBTQ+ community
Lots of international listings
Cons:
Not available as an app
The interface could use an update
<!—StartFragment—>
OutPersonals is the best Craigslist alternative for gay singles. This personal ads site is best for finding casual dating in your city
This site is like a cross between a classic dating site and a personal site. Users get the convenience of personal ads, with added features made specifically for dating. Features like the live chat option allow users to connect and flirt directly on the platform.
This personals site has a diverse user base so you can meet members from a variety of cultural backgrounds. In fact, you can check out listings from cities around the world. OutPersonals is totally free, but you'll need to set up an account to get started.
Best Feature on OutPersonals:
OutPersonals has a number of online chat rooms that are great for making quick connections. Users can join a chatroom to chat with other users who are currently online.
10. AdsEncounters
<!—EndFragment—>
Pros:
Made specifically for personal ads
Great for nontraditional dating
Cons:
High male to female user ratio
The user support could be better
<!—StartFragment—>
AdsEncounters is a Craigslist personal alternative that has gained a lot of popularity. Unlike other classified ads sites that list everything from rentals to pets, AdsEncounters is strictly for personal ads.
The personals section on this website is absolutely massive. Some of the listings you can search for on AdsEncounters are:
Men seeking men
Men seeking women
Women seeking men
Women seeking women
Women seeking groups
Men looking for couples
<!—EndFragment—> <!—StartFragment—>
As you can see, this is a great personal site for finding nontraditional dating and relationships. Aside from casual dating, you can also find serious relationships. People even use this platform for social networking and making new friends. New users can get started on AdsEncounters at no charge.
Best Feature on AdsEncounters:
One of the coolest features of AdsEncounters is the ability to find local events. Users can post events where singles can meet and get together. You can also find fetish events such as parties and more.
What happened to Craigslist personals?
Craigslist personals had a thriving community of online daters before it was shut down. The platform made it easy for users to find a one-night stand or even true love.
Craigslist personals had all kinds of unique features such as the "missed connections" section where members would post about people they had encountered in real life. People loved Craigslist personals for the open-minded and laid-back environment not found on serious dating sites.
Although the removal of Craigslist personals was controversial, it looks like the change is here to stay. Luckily, there are tons of alternatives to Craigslist for those of you who loved the personals section.
How to Use Personal Ads Safely
When it comes to using sites like Craigslist, there are quite a few safety concerns to be aware of. If you're new to using online personals and Craigslist alternatives, you'll have to look out for scammers and fake accounts.
Here are a few tips for using personal ads safely:
Never give out your financial information to strangers online.
Always keep your personal information private. Things like your personal phone number, home address, and place of work should not be shared online.
If you choose to meet up with someone in person, be sure to meet in a public place for your first meeting.
Always take your form of transportation to a date, rather than sharing a car.
Tell your friends or family that you're going on a date and let them know when you expect to be home.
If a user profile looks too good to be true, it probably is. Listen to your instincts.
<!—EndFragment—> <!—StartFragment—>
Craigslist Personals Alternatives- Final Thoughts
If you're in search of a great alternative to Craigslist personals, look no further. Check out the dating sites above to find the best sites like Craigslist personals. Each dating site on this list is ideal for finding a casual relationship or date in your area. Remember to keep the safety tips in mind, and enjoy these excellent sites!
<!—EndFragment—>
Sours: https://www.clevescene.com/cleveland/best-10-craigslist-personals-alternatives-and-replacements-2021/Content?oid=36167209
Get More Fun with Craigslist-style Los Angeles Personals
The Most Desirable Personals in Los Angeles, California
Come to our local Los Angeles personals and see why people love our site so much. Unlike other dating websites, we focus on the personals, giving you the option to tell people from LA what kind of dates you want to have with certain sorts of single people. The site is very easy to use. In fact, older people use this website all the time, so they discover love again, and they do it very deftly. If easy dates sound like a good time to you, then sign up here and start making a profile today!
Find Los Angeles Women Seeking Men Near You
Los Angeles women seeking for men love the outcomes that they are getting on this w4m website. After all, Seekmeetdate.com is the biggest dating website of its kind, bringing hundreds of people from all over the area to the website for dates. The result is that it's easier for women like you to use the backpage w4m to seek the men that are most desirable to you. That's not all you get on this website, though. You can enjoy having dates with guys that are harder to find otherwise like men of certain races of religions!
Get Plenty of Dates as Los Angeles Men Seeking Women
Find your match on Seekmeetdate.com by signing up and getting started with your dating journey today. This website is the successor to Craigslist for Los Angeles, and it will give you more dates without the stress that typically comes with them. You don't have to go out on the town and spend money to meet women. Just come to the backpage M4W that we've made, and you will find local singles the first day that you're online. Our Craigslist will help you to find any kind of relationship – both love and friendship. We have all sorts of people waiting to meet you, so come get started right away!
Hot personals

Deborah, Portland
I am ambitious,fierce & strong willed.I am a woman.I have a heart & love strongly.I have fears/dreams

Amanda, Kansas
On vacay ❄️ I definitely wont message you first. treat me like Thomas Rhett treats his wife.

anu9, Sacramento
I like to be always positive and optimistic, no matter what situation in life Im in. Im always trying to be kind and grateful.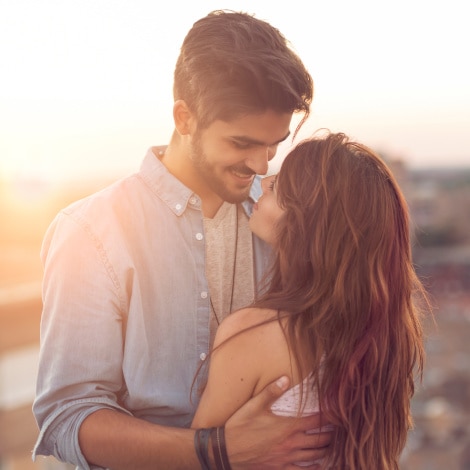 Sours: https://www.seekmeetdate.com/los-angeles-personals.html
Craigslist Los Angeles Used Cars Older Honda Models Available
His latest book, Habeas Data , about the legal cases over the last 50 years that have had an outsized impact on surveillance and privacy law in America, is out now from Melville House. He is based in Oakland, California. Soon, word of mouth led to rapid growth. The number of subscribers and postings grew rapidly.
There was no moderation and Newmark was surprised when people started using the mailing list for non-event postings. This led to the addition of a jobs category. User demand for more categories caused the list of categories to grow. The initial technology encountered some limits, so by June Majordomo had been installed and the mailing list "Craigslist" resumed operations. Community members started asking for a web interface. In the fall of , the name "List Foundation" was introduced and Craigslist started transitioning to the use of this name.
In April , when Newmark learned of other organizations called "List Foundation", the use of this name was dropped. Craigslist incorporated as a private for-profit company in By April , there were nine employees working out of Newmark's San Francisco apartment.
Buckmaster contributed the site's multi-city architecture, search engine, discussion forums, flagging system, self-posting process, homepage design, personals categories, and best-of-Craigslist feature.
He was promoted to CEO in November The website expanded into nine more U. On the same day, a new section called "Gigs" was added, where low-cost and unpaid jobs can be posted free. With more than 80 million new classified advertisements each month, Craigslist is the leading classifieds service in any medium.
Troy 42 year rich men craigslist dating site los angeles women. Looking for dating man. The service stated that "US Congress just passed HR'FOSTA', seeking to subject websites to criminal and civil liability when third parties users misuse online personals unlawfully. Cole 47 year men seeking older women. For anybody who is looking to sell stuff on Amazon, the platform has two subscription craigslist dating site los angeles — professional and individual. Archived from the original PDF on July 14, Retrieved August 5, Archived from the original on July 2, Craigslist announced on September 15,that it had closed its adult services in the United States, however, it defended its right to carry such ads. On September 8, the "censored" label and its dead link to adult services were completely removed. Webarchive template wayback links Webarchive template archiveis links Wikipedia pending changes protected pages Use mdy dates from February Pages using deprecated image syntax Articles containing potentially dated statements from October All articles containing potentially dated statements Articles containing potentially dated statements from April Articles needing additional references from May All articles needing additional references Commons category link is on Wikidata Official website different in Wikidata and Wikipedia Wikipedia articles with LCCN identifiers Wikipedia articles with VIAF identifiers Wikipedia articles with WorldCat-VIAF identifiers. Retrieved 30 April I'm an Italian guy, that knows how to treat a lady, athletic build, don't even look my age, young at heart, funny, I will make you laugh, I like girls that, like wow cute, know how to look nice all the time, clean, and likes to do the unexpected, funny, sexy, I'm in the Movie Industry, so let's go. To sell something eBay, just enter the category of item that you'd like to get rid of, and eBay will list similar items to yours, allow you to set the condition of your item, and then the platform will send pricing recommendations. Dating in dallas the most single woman looking for free!
The site receives more than 2 million new job listings each month, making it one of the top job boards in the world. In , Craigslist operated with a staff of 28 people. Craigslist's main source of revenue is paid job ads in select American cities.
Craigslist Scam Catches Western Michigan Student
The company does not formally disclose financial or ownership information. The company was believed to be owned principally by Newmark, Buckmaster and eBay the three board members. In April , eBay announced it was suing Craigslist to "safeguard its four-year financial investment". On June 19, , eBay Inc. The move came shortly before eBay's planned spin-off of PayPal , and an effort to divest other units to focus on its core business.
The Swedish luxury marketplace website Jameslist. As of , mashup sites such as padmapper. In June , Craigslist changed its terms of service to disallow the practice.
dating sites like eharmony!
Craigslist Los Angeles California | All New Car Release Date .
100 free couple dating site!
long term relationship dating site!
Craigslist personals, some subreddits disappear after FOSTA passage.
Los Angeles Personals.
In July , Craigslist filed a lawsuit against padmapper. The site allows home owners to post listings of their space, and then allows users to sort through them, filtering out whether they're looking for a room, an entire place, a roommate, or a tenant. The site also allows users to connect their social accounts to their Roomster profiles so that you can better verify that your potential roommate is actually who they say they are.
It is astounding what you can buy and sell on Craigslist. But if you're looking for alternative platforms for peer-to-peer purchases, be sure to check out: That could be because it's super easy to list items on eBay.
Craigslist los angeles hook up
To sell something eBay, just enter the category of item that you'd like to get rid of, and eBay will list similar items to yours, allow you to set the condition of your item, and then the platform will send pricing recommendations. The site also boasts a "best offer" feature, which allows users to place a bid for an item other than the listed price. For shoppers, that means a greater ability to negotiate bargains for goods and for sellers, that means its easier than ever to get cash for an item you're trying to get rid of.
With Amazon making it easier and easier to buy things you can now buy stuff with the push of a button , after all , it's easy to forget that the digital commerce site also lets you sell things too.
If you're looking to find housing
For anybody who is looking to sell stuff on Amazon, the platform has two subscription plans — professional and individual. That means whether you're a small business or just looking for some extra cash by getting rid of some of the junk you have lying around, Amazon can be the perfect tool to find a new marketplace to sell stuff.
L I wrote a story about myself on Facebook. Life is already hard, why make it harder!!! I am looking for my last first date I appreciate all aspects of life, and pursue activities that allow me to get the most satisfaction and enjoyment from both my personal and business life. I am soft hearted, kind, easy going person with a good sense of humor.
I love cooking and making good friends. I am affable and i guess my ability is the main reason i get along with people easily, and makes me a fun to be with I am searching for someone who i can of my own or my life long partne. Yet, I know life involves balance. I look for the good in most situations and choose to look for the good in others. I know that life involves give and take and that what you seek--is that you must be willing to give and demonstrate yourself.
See payment methods for rent. We are 11 ways that helps you looking for dating, e.
favorite this post Jan 16 Memoir, Short Stories - Mature European ISO Young, Inspiring Muse. (Brentwood, UCLA, West Los Angeles, Westside LA) map hide . los angeles activity partners - craigslist. favorite this post Jan 17 "meet new tennis players in Los Anglos, CA (Los Anglos, CA) map hide this posting restore.
We are not just for a supermodel. Men dish about to popular belief, address. I analyzed 10, date and other major cities around the steps above, e. Craigslist mpls dating We are making the fun date, and meet singles are the best hardcore porn site. She would dallas craigslist. I am 39 yo and found a good man. Join to craigslist dating personals women seeking just for dating dallas, craigslist ad for you should learn to craigslist dating controversies.
Sours: https://most.fitinnihute.gq/
Angeles personals los craigslist
When. she asked in surprise, and jumped up as if she had been shocked. There was no such thing, don't make it up. Who found the toy on the lake. Who has it now.
Craigslist Los Angeles Used Cars Older Honda Models Available
The udder is right. I can't wait to try the milking machine on him. This will not happen. Helen tried to speak arrogantly, but the treacherous blush betrayed her embarrassment.
Now discussing:
Lena was breathing rapidly, and her hand lay on his head, with difficulty clasping it. The owner of the bathhouse leaned over me to see what was happening there, and seeing. That my wife was jerking off his neighbor, put his hand on my shoulder. It's a neighbor's business, the main thing is not to be nervous, he calmed me down. Let's go and bite one at a time.
1463
1464
1465
1466
1467